Kimberly Yam, the editor for HuffPost's Asian Voices vertical, was inspired to share her journey of losing and rediscovering her Chinese and Asian American identities after watching the blockbuster hit Crazy Rich Asians in theaters on Friday.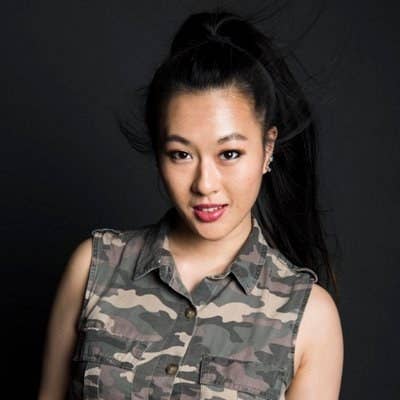 She began her viral Twitter thread talking about a time when she did "not want to be Chinese anymore," when she was 8 years old. "You are excited to see your pops in school...but apparently other kids don't think he's so cool," she wrote.
"Your 3rd grade class orders chinese food & your father delivers it. You are so excited to see your pops in school. He's your hero. But apparently other kids don't think he's so cool. They laugh at him and mimic his accent. You don't want to be Chinese anymore."
That tweet has been retweeted over 118,000 times already.
Yam continues with an incident from when she was 9 years old. A girl told her she hated her Asian features.
At 16, Yam said she observed her classmates continuing to mock physical Asian features. "When a teacher asks if you find the costumes offensive, you say no," she said.
"You don't want people thinking you're uptight," she went on. "You laugh along with everyone else."
Then, in college, Yam said she met other Asian Americans who projected a "pride" in their identity she'd never seen before. "It clicks," she wrote of her sudden epiphany. "It's a race to reclaim everything you've hated about yourself. For the first time, you want to be Chinese."
In an interview with BuzzFeed News on AM2DM Tuesday morning, Yam said pop culture representation of Asian Americans (or lack thereof) also attributed to her distancing herself from her own cultural identity.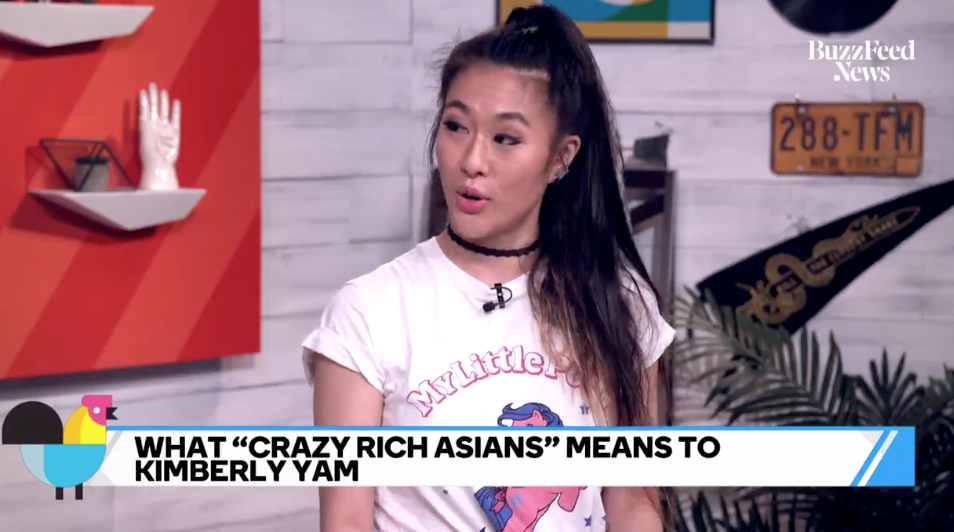 "When there's nothing onscreen and your only references to your race is these racist experiences, you just feel so poorly about yourself," she said.
"Society has put you in this box, and you don't like this box, so you think you need to shed your identity, shed your heritage, all of that."
Yam explained that at school she met what she believed to be a diversity of Asian students — "cool Asians and party Asians and smart Asians and some nerdy Asians, who were super funny and not this two-dimensional thing we see all the time" — who didn't fit into one trope.
"I realized I had been hiding and avoiding so much of my identity," she added.
Yam concludes her thread by pointing it all back to watching Crazy Rich Asians, and the emotional effect it had on her. "For some reason you're crying and you can't stop. You've never seen a cast like this in Hollywood."
"I think what a lot of us don't talk about when we say 'representation matters' is really why," Yam said on AM2DM.
"You don't get this depth of what your community can look like, so going to the theater and seeing a cast that is so full of so many types of Asians, it's an emotional thing," she said. "You realize you can just be yourself in your own right. No one's in a box, no one's a trope, there's a diversity of personalities and experiences reflected there."
The thread had profound effects on people online. People are tweeting at Yam saying her story has made them realize they should "embrace" their own Asian identities.
Others are opening up about their own experiences growing up and being shamed for facets of their Asian identity, like their language and food.
Some Americans are even apologizing for "anything I have ever done to participate in the toxic culture you described," as one person tweeted to Yam.
Yam believes Crazy Rich Asians will open a lot of doors for more representation of different, non-monolithic Asian American identities in media and pop culture.