On Friday, 51-year-old Richard Guttfield of Marsworth, England, reported his black miniature schnauzer, Wilma, missing from his home. A driver delivering Amazon parcels had just been there to drop off a package and he'd apparently let himself in the house, Guttfield told BuzzFeed News.
Guttfield shared a series of urgent Facebook posts Friday asking people to help find his 11-month-old puppy when he realized Wilma was missing.
That same day, a delivery person had dropped off a package of Wilma's dog food. Guttfield told BuzzFeed News it was a standard Amazon delivery so the driver "should have left [it] in the safe box up the drive."
However, Guttfield discovered the Amazon package had been left inside his porch. The driver had apparently let himself in.
"He opened two unlocked doors to the house — I was in a barn conversion next door," he said.
Desperate for answers, he then sent an email directly to Amazon CEO Jeff Bezos begging him to look into the ordeal. (Bezos intentionally makes his email public).
Amazingly, an Amazon employee fielding Bezos's emails saw the desperate plea and looked into the matter.
The driver claimed they didn't see a dog in the home. (Note: Drivers for Amazon parcels are independent contractors with independent delivery companies and do not work directly for the company.)
So the Amazon employee, named Rob, decided to investigate — and found Wilma at the driver's home.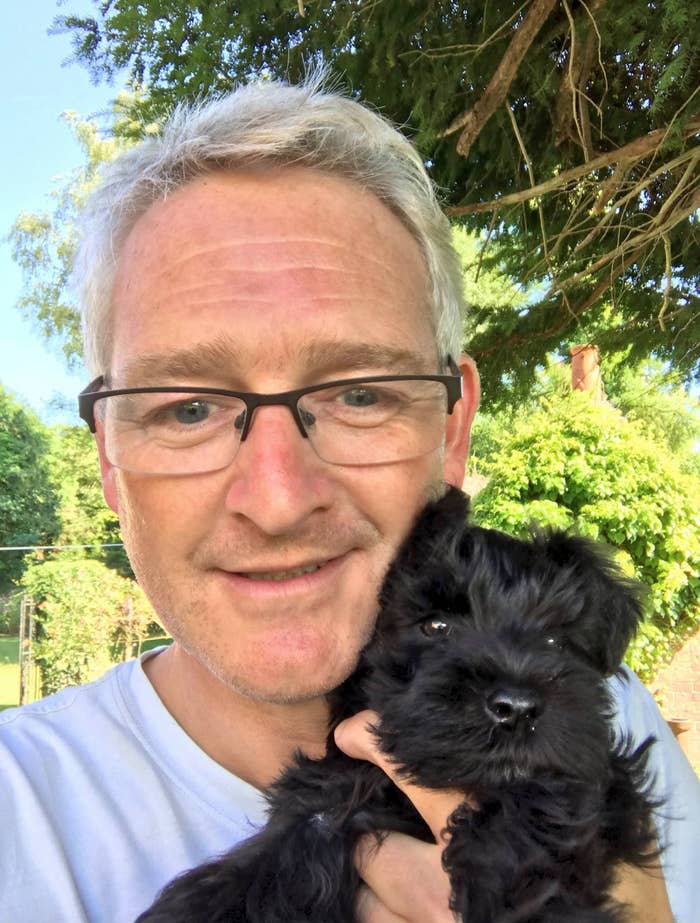 In another Facebook post Thursday, Guttfield explained how it all went down.
"Rob at Amazon UK was simply wonderful, he didn't listen to the driver when he said he didn't remember the dogs and he went to the driver's home and found Wilma and brought her straight back," he wrote. "Thanks Rob!"
He then went on to thank a list of family and friends for their support.
Amazon confirmed the incident to BuzzFeed News, adding that the driver is no longer delivering Amazon packages.
"This is inexcusable and does not reflect the high standards we have for our delivery partners — we take these matters seriously," a spokesperson said.
Guttfield, gratefully reunited with Wilma, told BuzzFeed News he wants to use this unfortunate opportunity to shine light on another missing dog named Sprocket whose owner recently got in touch with him after hearing about his ordeal.