This is Alexandria Washington from Houston. She goes by Alexandria Nicole as a beauty blogger on YouTube and Instagram.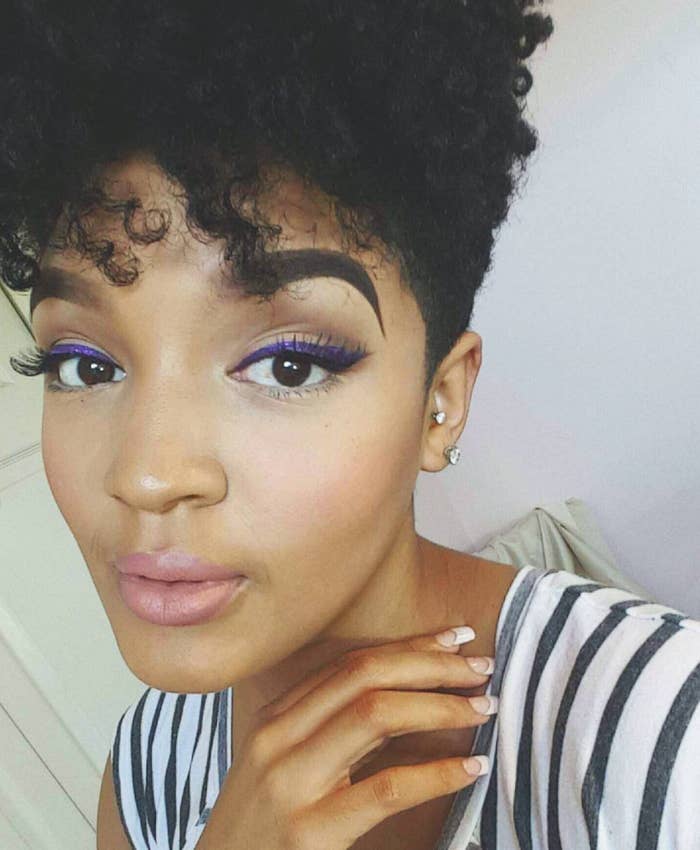 Almost nine months ago, Washington posted this photo of herself on Instagram for one of her hair tutorials.
Earlier this week, Washington told BuzzFeed News, someone sent her a DM of her old photo being used on the website DressLilly.com as a product ad for their Short Afro Curly Synthetic Wig. Not only does the real photo depict Washington with her natural hair, but she said they used her image without permission.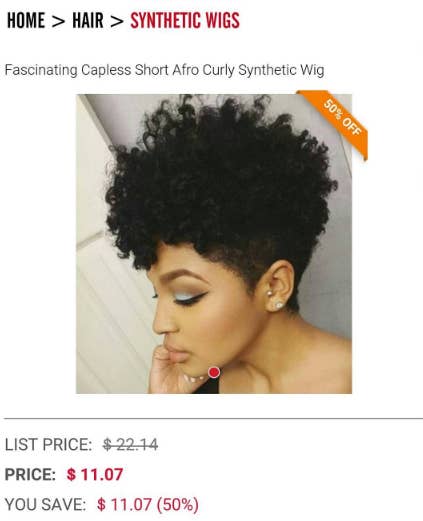 WELL, after Washington asked them to remove the image of her, she said DressLilly.com told her they would open an "investigation." But instead of taking her photo down, she claims it appears they photoshopped another person's face over it.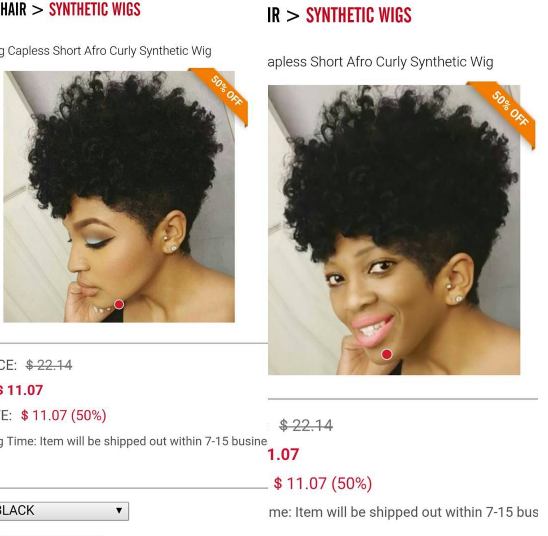 "I busted out laughing," she told BuzzFeed News when she first saw the apparent photoshop. "WHAT IS THIS?"
Washington's followers were disappointed with the company, but couldn't help but laugh themselves.

This whole ordeal was then picked up by other social media accounts.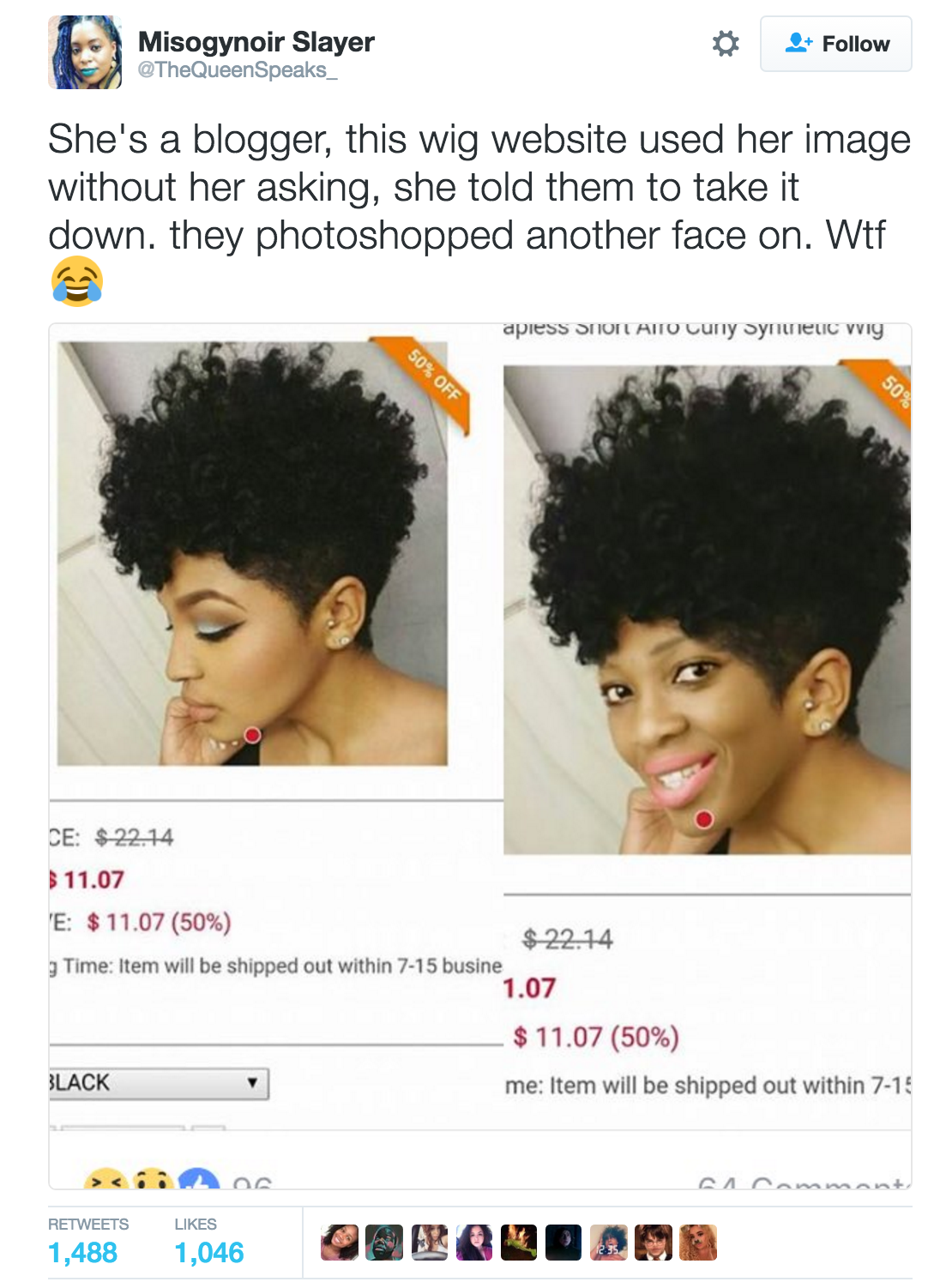 And people could not deal.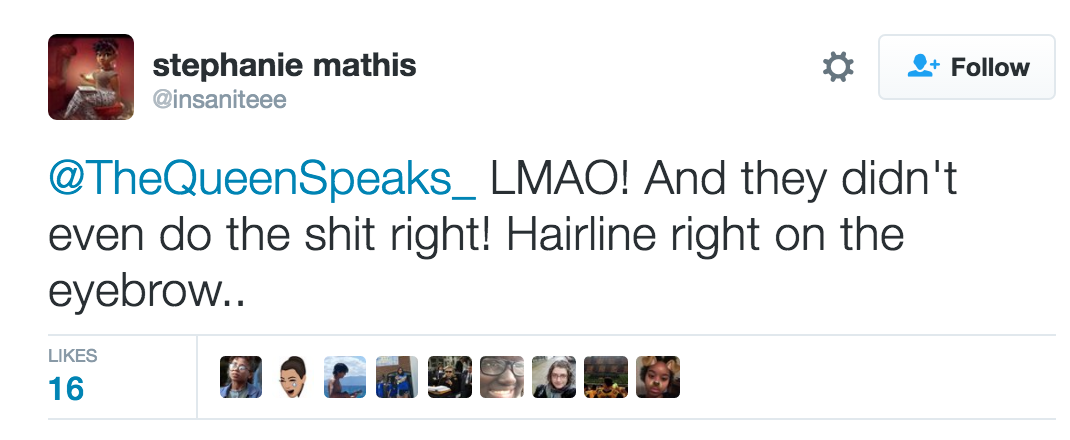 Even though everyone acknowledged how wrong it was for them to allegedly lift her personal photo, they could not help but howl with laughter over the edit.



Washington said her image has been used on multiple beauty and style online shopping sites, and she thinks they may all be affiliates of DressLilly.com.
BuzzFeed News has reached out to DressLilly.com for comment.