A 17-year-old teen from Chicago was presumed dead after a shooting early Monday. A paramedic had even covered him with a sheet — but he was still alive and breathing. The Chicago Fire Department is now investigating for potentially "grossly negligent" behavior.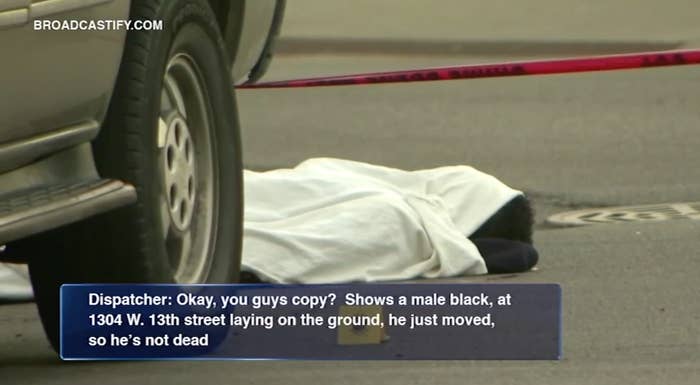 Paramedics eventually performed chest compressions on the teen after removing the sheet, but he'd been laying on the ground with the sheet over him, seen breathing heavily, for an undetermined amount of time.
Online, people are outraged and baffled over the incident.
"My god. This country is in shambles," comedian Chelsea Handler tweeted in response.
Carey did not survive and died 20 hours later in the hospital on full life support, medical examiners confirmed to the Chicago Tribune.
Langford said his department is actively looking at phone calls, radio traffic, "who took what assignments," and "all the data we can gather," to determine how Carey could have been mistakenly presumed dead.
"We have to figure out if someone did something that was grossly negligent and if it was a mistake," he told BuzzFeed News. "We don't know yet who did what."
He said they have not heard from Carey's family.