Cardi B and Megan Thee Stallion released their song "WAP" with a music video early on Friday. People on social media pretty much unanimously agreed that the song and production are overall very, very good. Many also reacted in unison to a surprise cameo by Kylie Jenner in the video.

But they hated it.

The music video featured a whole host of cameos from other artists like Normani, Mulatto, and Sukihana. Jenner appears at about the 1:40 mark and her cameo lasts less than 30 seconds.
But it was enough to draw a range of reactions online: genuine shock, hilarious aversion, and valid criticism about cultural appropriators being "accepted" by Black figures.
Someone has already edited the entire Jenner scene out of the video.
Someone even started a Change.org petition to officially remove her cameo. "The video was perfect until we saw K and I wanted to throw my phone," the creator wrote. It received about 2,000 signatures within 20 minutes.
"I was happily enjoying my daily cup of brown women until that culture stealing colonizer showed up and made me spill. Thank you," a supporter wrote.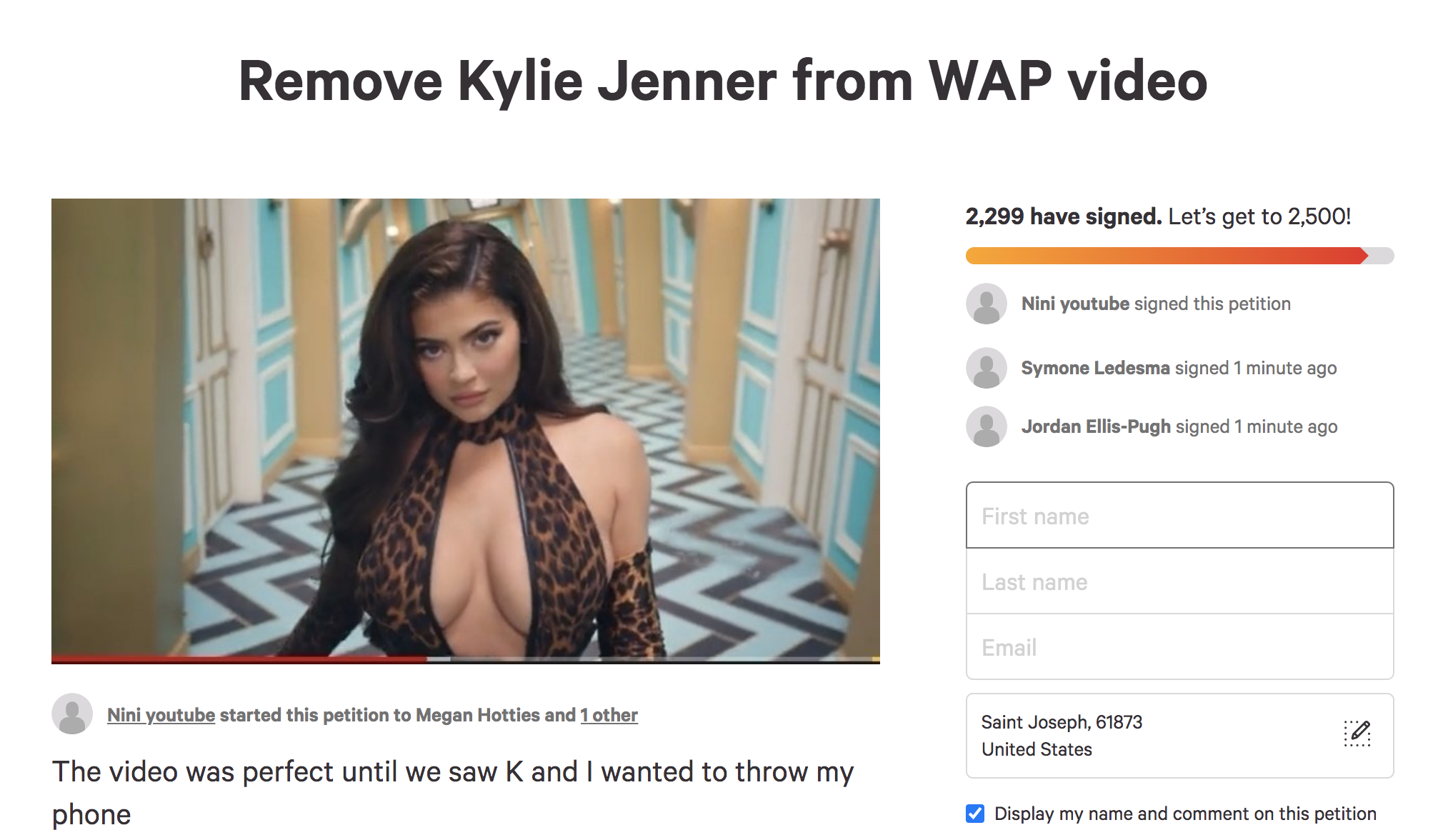 Some critics online accused the two rappers of being complicit by sharing their platform with Jenner and giving her cameo a prominent position. They said they believed cameos should have been reserved for Black women in rap music.
Other commentators pushed back against the criticism by arguing that Jenner's inclusion would ultimately work in Cardi B's favor given her social media following and the inevitable debate that has followed.

Cardi B even liked a tweet that said: "Kylie in the #WAP video equals people moaning about Kylie in the video, which equals people tweeting about Kylie in the video, which equals people who haven't seen the video going to watch the video to find out why Kylie's in the video. Cardi's getting those hits."

BuzzFeed News has reached out to Jenner's team for comment.