Quenlin Blackwell, a 16-year-old from Dallas, Texas, told BuzzFeed News she came across a tweet over the weekend that initially made her cackle out loud.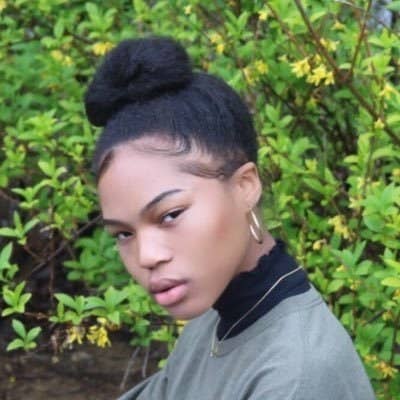 The tweet was from @iHateYungJules two days prior. He included photos of model Bernice Burgos and vocalist Paloma Ford in sheer tops, and rhetorically asked, "I guess see-through shirts with ya nipples showing is the wave for you females this summer, huh?"
So she responded to the tweet by pointing out that "wearing no shirt with ya nipples out" has been "the wave for you males for...forever." Women were just late to the party — but thanks for the welcome.
Blackwell's tweet has gone viral, with other women jumping in to add other thoughts too.
And other practical, nonsexual reasons why they might wear a see-through top over the summer.
"Everybody got titties! We know they there!"
The overwhelming responses to @iHateYungJules' tweet spurred him to try to clarify his point. He said he thought the see-through look "is actually fire if done right," and he was just genuinely asking if it was a fashion trend for the summer. BuzzFeed News has reached out to the user.
Whatever the intent may be, his initial tweet has started a real dialogue about women's fashion choices. Some men are suggesting that "knowingly dressing in a provocative way...warrants a specific type of attention."
Which has led people — both women and men — to argue that it shouldn't be a woman's responsibility to curb thirst. Or, at worst, assault.
"That tweet struck a chord with me because I know some fathers that tell their children to be modest, and that this social construct of modesty translates into sexual safety and purity," Blackwell said.
"They need to change their minds, we don't need to change our clothes," she said of anyone — man or woman — who preys or judges.
Blackwell said she wasn't trying to to single out @iHateYungJules, or hurt his feelings. She was trying to "awaken [his] ignorance," she said.