As if the mysterious murder of Kim Jong Nam, the older half-brother of North Korean leader Kim Jong Un, was not unsettling enough...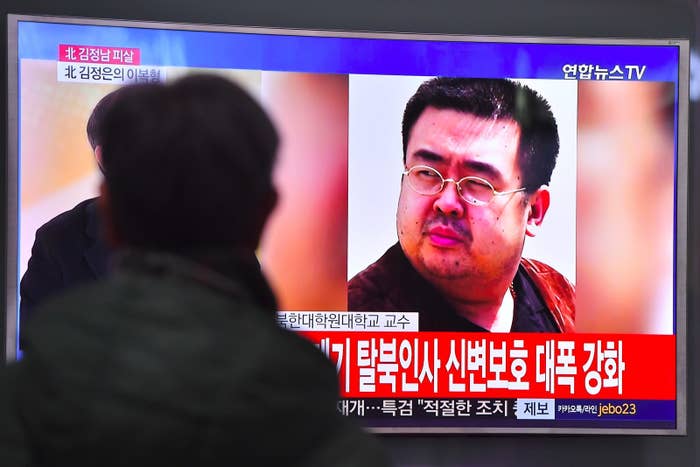 On Wednesday, a CCTV still showed the alleged killer of Kim Jong Nam wearing long-sleeve shirt with "LOL" on it.
Folks were like, "well, fuck." If this is not some next-level shit.
Some couldn't help but laugh at the sheer brutality and insanity of it all.
Many people did note, however, that it was pretty on-trend of her.
"Beautiful, ironic, milliennial North Korean assassin. We live in a BuzzFeed world now." 👀
Although someone thought "LOL" was a bit played-out...which only made it all the more fitting.
Chelsea Peretti thought this was simply the "scariest shirt" someone on their way to an assassination could wear.
The jokes then devolved into wildly inappropriate — but hilarious — territory. People called the alleged killer "goals."
And an "icon."
And relatable?????
Some people said that if they were to be assassinated, they'd want her to be the killer. Come on, guys.
This terrifying saga does make for a great YA novel.
Minus all the murder-y stuff.