As Hurricane Matthew gained dangerous momentum and approached Florida, an anchor at the Weather Channel decided to lay the message out, plain and simple, for people in the hurricane's path who had not yet evacuated. "I am not kidding," he urged.
Norcross said he and the Weather Channel were "concerned" over reports that people in mandatory evacuation zones had decided to stay. He looked directly into the camera, and with straight, curt sentences, made a final plea:
He concluded with this final message from The Weather Channel: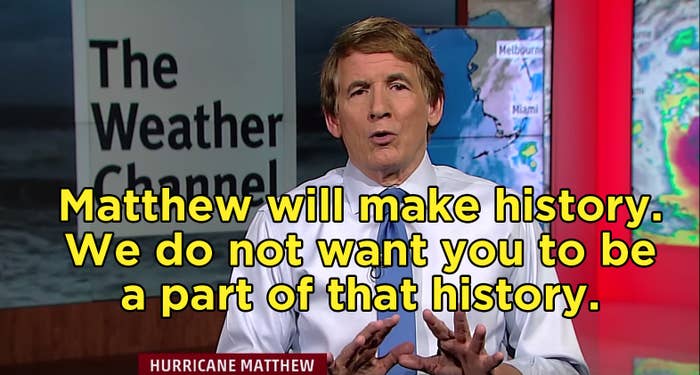 This is a message echoed by most news and weather outlets — including a very, er, interesting one from Fox News — but Norcross' poignant and straightforward delivery really resonated with people.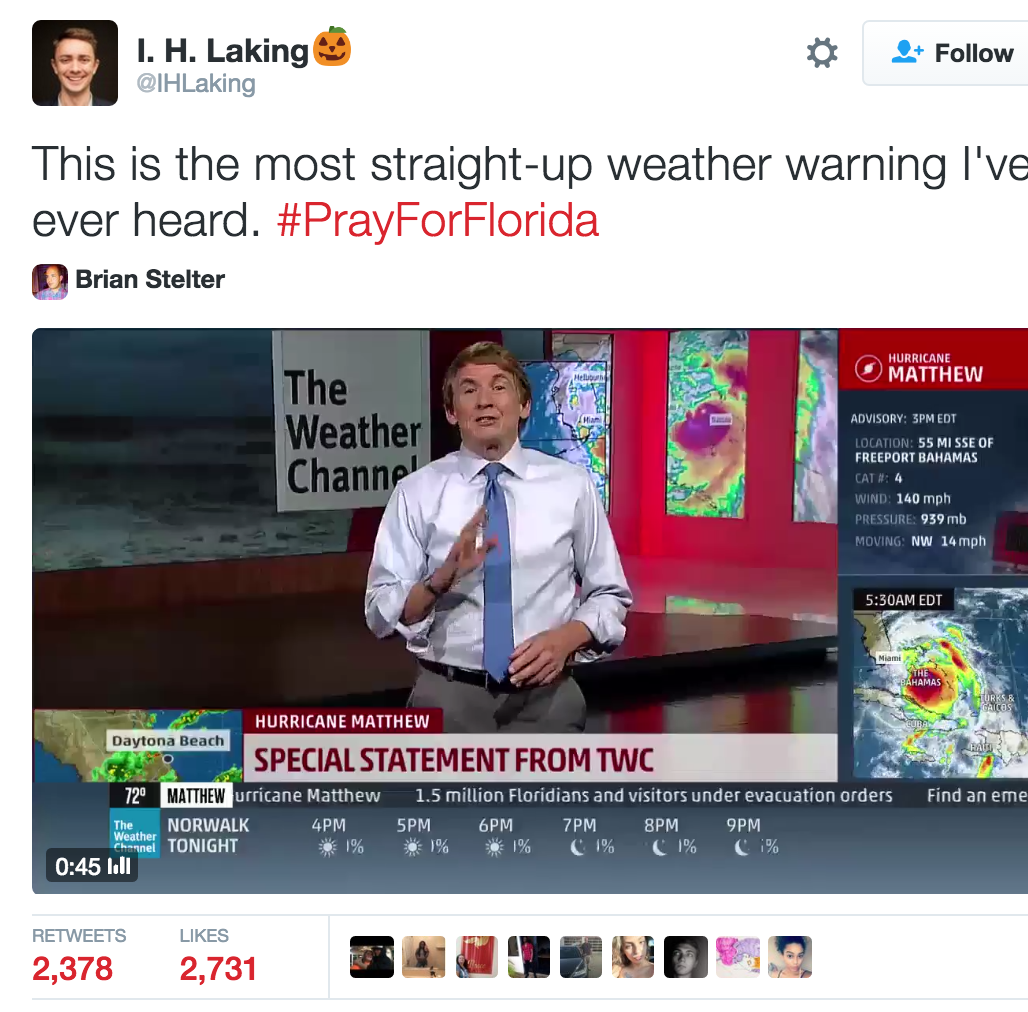 And were sharing it with friends as a last-ditch effort to persuade them to get to safe ground.