During the second presidential debate on Sunday, a man was caught glaring at Donald Trump as he was speaking. He soon became a breakout, meme-worthy star.
Well, BuzzFeed News found and spoke to the man. He is 55-year-old Earlest Johnson from St. Louis who retired in August from a job a local gas company, and he had a lot to say about that night and Trump.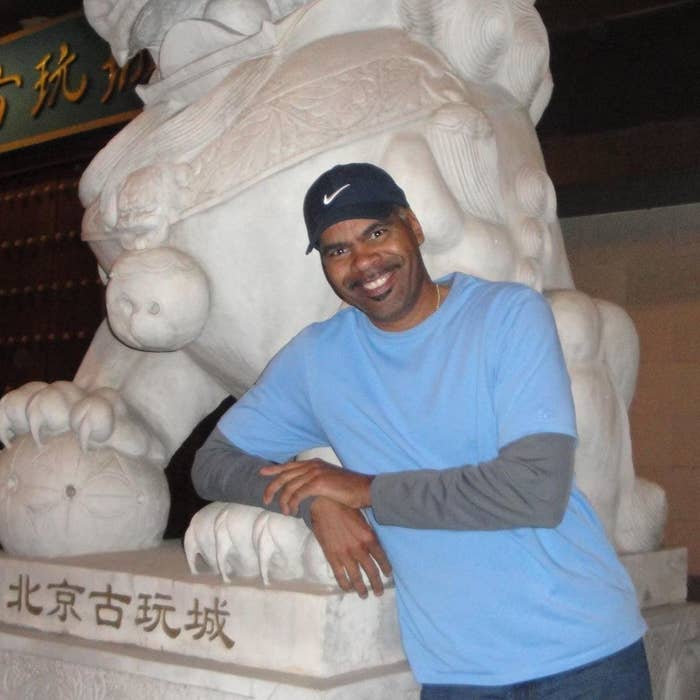 Johnson said he had high hopes for the debate, but said he and other audience members were quickly turned off by Trump's demeanor, especially toward Clinton. He called it "creepy" and "weird."
His now-famous expression immortalized on the internet was captured when Trump conflated "African-Americans" and "inner cities" into one idea in his answer about representation. Johnson reacted with a single look.
The rest became online history. But Johnson had no clue his visceral reaction to Trump had gone viral until he got home. He said that night his wife got a ton of calls.
As far as the hilarious tweet that joked that he was now a decided voter, Johnson confirmed to BuzzFeed News that it's actually very accurate. "I'm going to vote for Hillary," he said.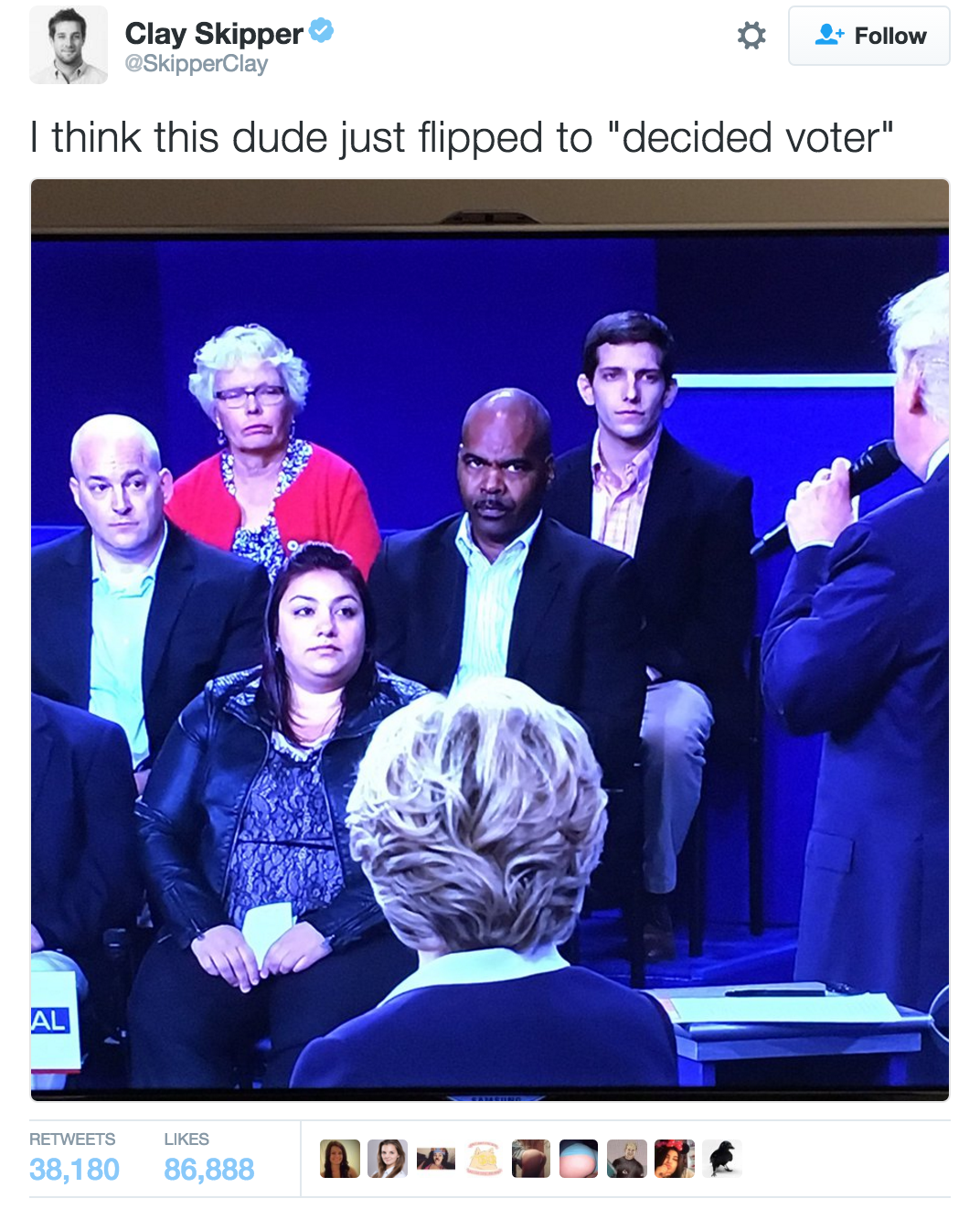 "I am absolutely not a Trump supporter," he added.
CORRECTION
Johnson is 55 years old. An earlier version of this post misstated his age.