By now, you've seen this photo of a Kermit puppet with its knees folded in, inspiring what some people are calling the "saddest meme in the world."
The puppet has brought out some the most devastatingly honest, and depressingly existential, musings on the internet.
In no more than three days, the forlorn Kermit puppet — and derivative memes — was everywhere. People have even found the puppet in other hilariously intricate positions. A lot of people are wondering who in the world is spending their precious time doing this.
Who in the world? That would be 17-year-old Pinja Savolainen from Finland. The teen told BuzzFeed News the Kermit doll is actually her mother's, and it was purchased "years ago" at a flea market in Finland.
Which led us back to (not to be hyperbolic but) the GOAT thread that took place in early September. Savolainen snapped the photo of her mom's old Kermit puppet, and allowed her followers to "request memes."
At the time, she said she didn't get many requests from her followers so she just let her own imagination run wild.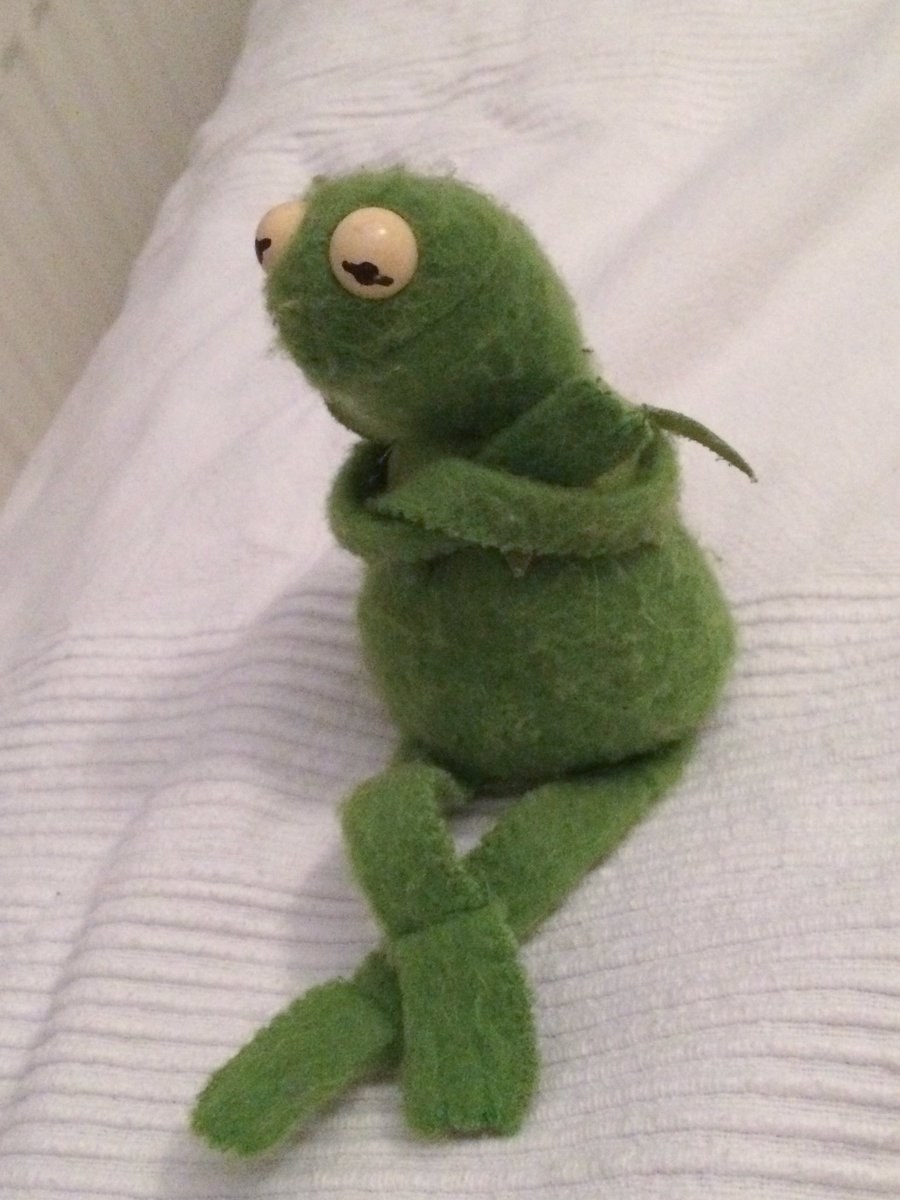 "I just had these random ideas coming in my head one after another and that's pretty much how all the different scenarios were born," she said.
"What made the photographing more fun was all the small stuff you can see in the pictures, which are from my mom's old dollhouse," Savolainen said.
She even created small props from scratch for Kermit, as the thread began to build and build on itself over a course of a few days.
She said piecing the tiny scenarios together didn't take any time at all.
On Nov. 10, nearly a month before Sad Kermit memes began to circulate widely online, Savolainen started to worry about her friend, Eve, whomshe hadn't heard from in a while. Eve loves Kermit, Savolainen said, so she decided to dedicate a tweet to her in hopes of lifting her mood.
Soon, her Sad Kermit photo started to spread and be co-opted into people's depressing and poetic captions. Savolainen believes her pictures have really "fed" the Kermit meme mania.
Savolainen has lately been retweeting all of her favorite jokes from strangers who've whimsically found her archive of Kermit puppet memes. She even sent BuzzFeed News a personalized one.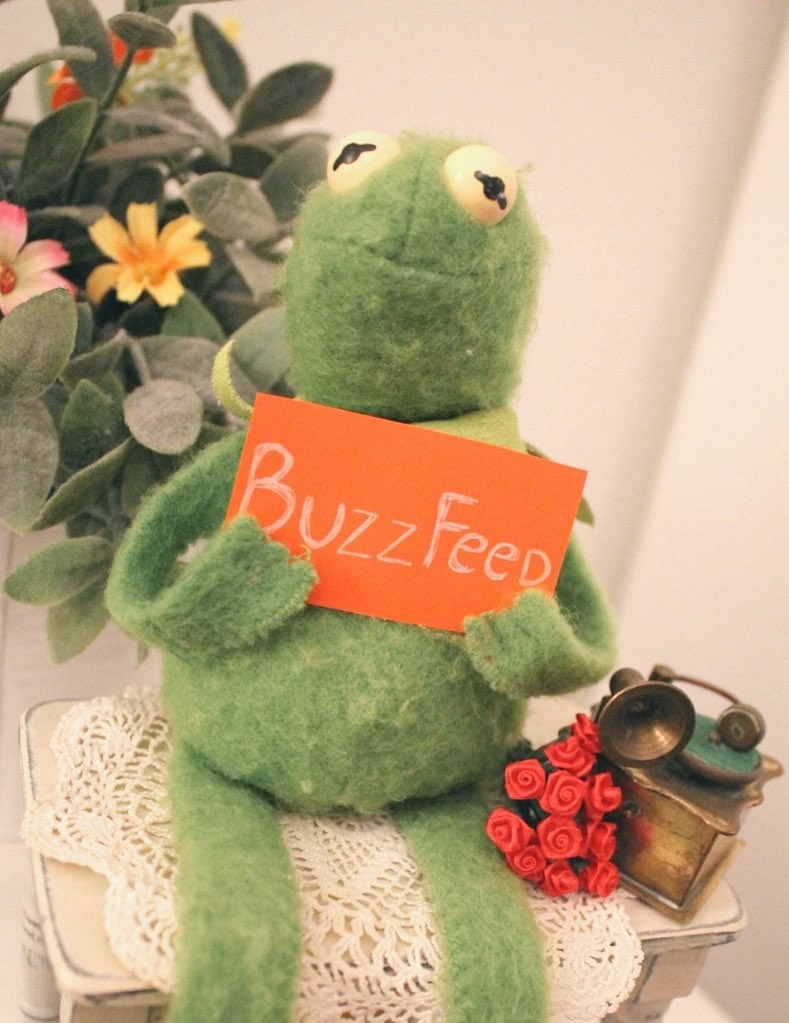 And a special Sad Kermit one, re-created — HOLIDAY EDITION.
Tbh, this pretty much encapsulates the spirit of the holidays this year. "When Mariah Carey's 'All I Want for Christmas' comes on as you're reading the news."