Newly inaugurated President Trump asked the entire room at his luncheon to give a standing ovation to the Clintons, who attended Trump's special inaugural event.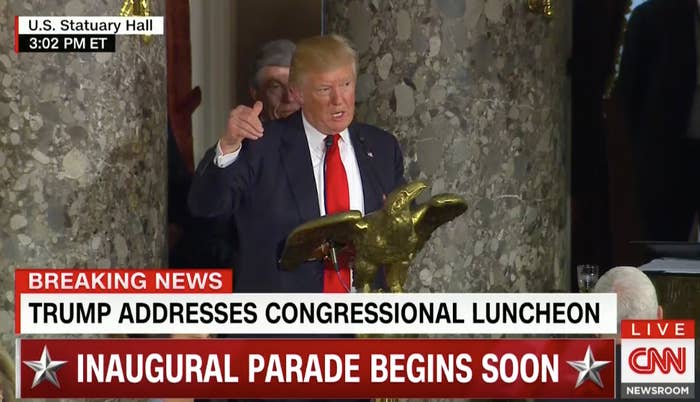 "I was very honored — very, very honored — when I heard that President Bill Clinton and Secretary Hillary Clinton [were] coming today," he said. Trump then asked the room to stand up.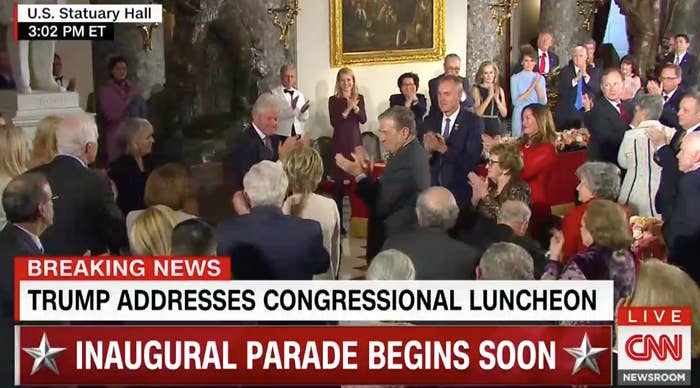 After Trump did not acknowledge Hillary in his official inauguration speech, people on both sides of the aisle were surprised to hear it at the Congressional Luncheon. Some felt the move was very "classy" of the new president.
While others were more cautiously skeptical.
The tribute was shockingly "magnanimous" for most people, as Trump commonly referred to his former opponent as "Crooked Hillary" only a few months ago.