POTUS Donald Trump met with Canada's PM Justin Trudeau on Monday, and as with any meeting between neighboring national leaders, people watched them closely.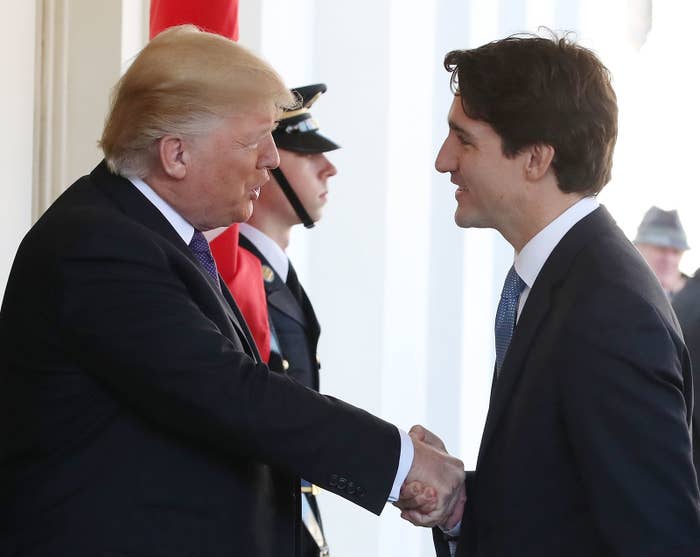 Extremely closely — down to the physical and psychological dynamics of a handshake. There were very close readings of Trudeau's resistance against Trump's hand.
From the moment Trudeau first shook hands with Trump, people already started to hilariously imagine possible conversations between the two.
Of course, it turned into a meme. It might remind you of a similar-style meme from not too long ago...
Except this time, it's a little more awkward. And a touch more dark.
And fodder...
For so many jokes.
So.
Many.
Jokes.
People joked that the prime minister gritted his teeth through it.
And, expectedly, people pulled Trudeau's ex, Obama (jk), into the conversation.
*Sarah McLachlan plays*