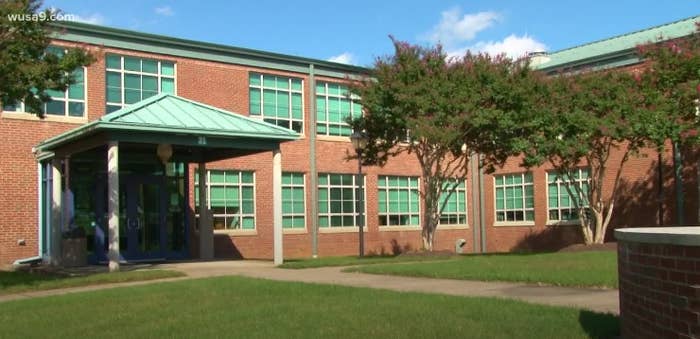 The Stafford County public school district in Virginia is reviewing its policies after a local LGBTQ rights group alleged that teachers in one of its middle schools prevented a transgender girl from entering both the boys and girls bathroom and locker room areas during a safety drill last week because they couldn't decide where she should go.
Equality Stafford, a group that pushes for "inclusive policies for LGBTQ+" students in the community, shared a Facebook post claiming that a transgender student was singled out from her classmates as they practiced taking shelter in the bathroom/locker room areas of their gym in the event of a schoolwide lockdown.
The unnamed transgender student was allegedly "made to sit in the locker room hallway, by the door away from her peers," Equality Stafford said.
"During an event that prepares children to survive an attack by actual assailants, she was treated as if she was so much of a danger to peers that she was left exposed and vulnerable," the group wrote on Facebook.
Equality Stafford didn't immediately respond to a request for comment but concluded its post by stating that it was not blaming the teachers involved in the alleged incident per se: "They are teachers without guidance in a county without guidance for these issues. They were following that they were told to do."
In a statement to BuzzFeed News, a spokesperson for Stafford County Public Schools said that while the district does not "comment on individual student incidents to avoid divulging confidential information," the superintendent is looking to review its protocol for lockdown drills after the incident was flagged.
"The new superintendent [Scott Kizner] has requested a review of all protocols and procedures including safety to ensure that all children are treated with dignity and respect," said Zack Flanagan, the digital communication development manager for the district. "We take such matters very seriously, and they will be addressed. The welfare of all students is of the utmost importance for SCPS."
Equality Stafford said it's asking parents and faculty to show up to the school board meeting Wednesday evening to address the issue with school officials in person.