On Sunday – a day before elections – the Toronto Sun ran this editorial cartoon of mayoral candidate Olivia Chow: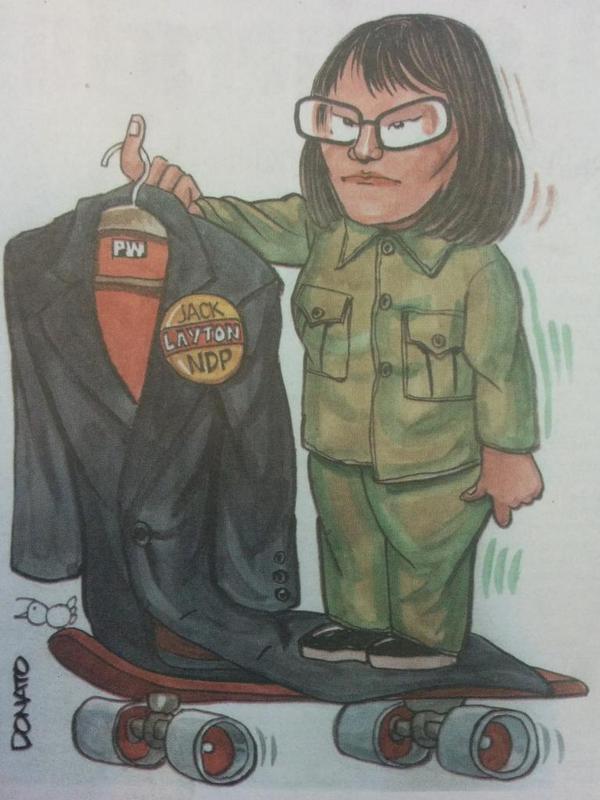 Jack Layton is Chow's late husband who was a politician himself and former leader of the New Democratic Party.
The drawing sparked immediate backlash and was dubbed racist, sexist and tasteless.
Chow slammed the paper.
Politics aside, Torontonians are rallying against the Sun and cartoonist Andy Donato.