This is 21-year-old Blaine Hamilton and the entire Hamilton clan of six from Alvord, Texas. A little over a year ago, they welcomed baby Coleman into the family. They're now in the process of formalizing his adoption.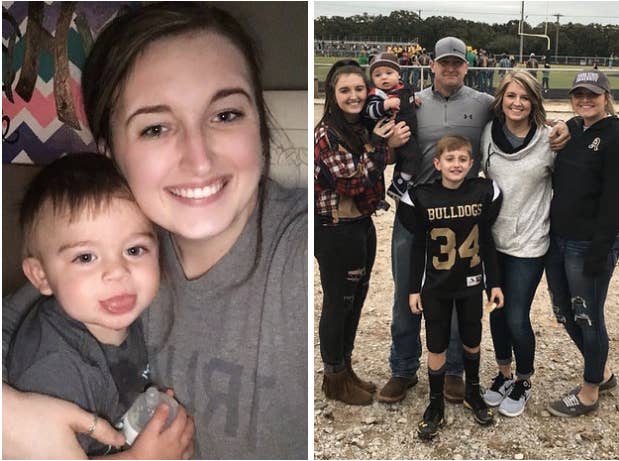 Coleman is Blaine's first cousin on her mom's side. She told BuzzFeed News that while he has been living with the family for about 15 months, her parents have only recently gained guardianship of him.
Within 30 days, the adoption process will be finalized, and Coleman will officially be apart of the Hamilton family, she said.
Coleman is now 17 months old, but when he was first brought into their household, his conditions were very different — and dire. Coleman's birth parents have had a long battle with drug addiction, and soon after his birth he developed a condition that required surgery on his stomach, multiple family members said.
Coleman had surgery for his diagnosis of pyloric stenosis, a condition that affects the gastrointestinal tract and can cause a baby to projectile vomit.
"He was...malnourished and exposed to harmful drugs," Blaine's mother, Kaysi, told BuzzFeed News. "He was taken by care flight to a children's hospital at 8 weeks old."
According to the Hamiltons, that incident caused Child Protective Services to get involved, and Coleman's extended family were called upon to see if anyone could help raise him.
Kaysi and her husband, Randy, stepped up. "My parents were like, 'We'll take him. We'll go to the hospital,'" Blaine said.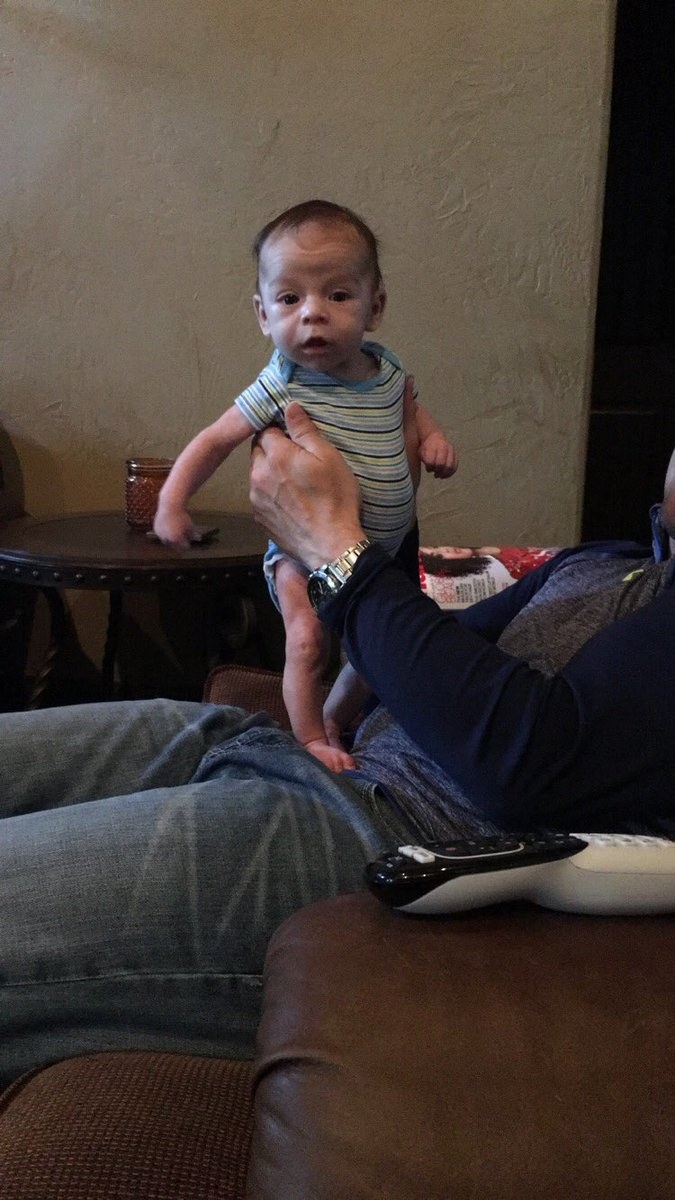 "He was my brother's son, so knowing that he is with his biological family and that he will grow up with his grandparents, aunts, uncles, cousins, etc. is comforting and rewarding to us," Kaysi said.
The Hamiltons said they had about a week to prepare to bring a baby into their family.
Even though everyone was excited to welcome Coleman, Kaysi and her 19-year-old daughter Bailey both said it was also an "overwhelming" and challenging time.
Bailey and Blaine said it was a fast and intense adjustment: They had to purchase baby items, baby-proof the house, and coordinate babysitters when everyone was at work. Luckily, they had other family members and an entire community around them who volunteered to help.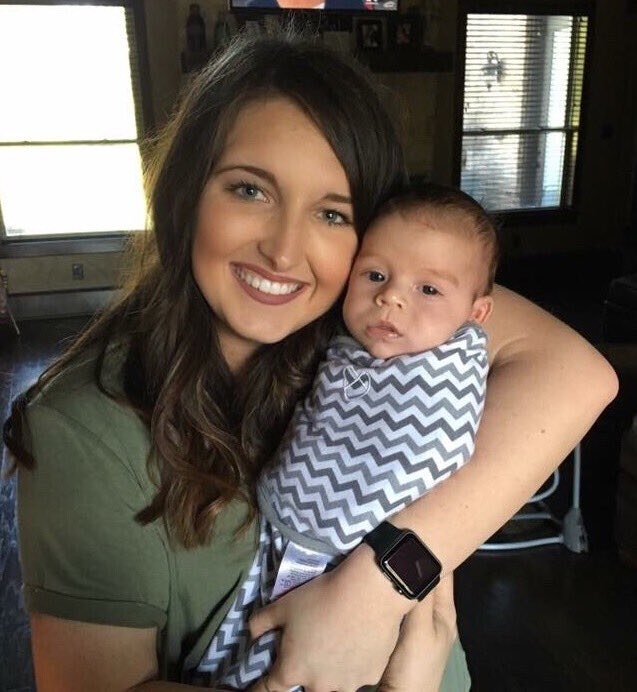 "People we knew — we live in a really small town — actually showed up and brought us stuff," Blaine said. The extended Hamilton family has also assisted in helping to raise Coleman.
"It's been a big change, but we love him so much," Blaine said.
"We were overwhelmed about starting over, but we knew it was the right decision for our family," Kaysi said. And as Coleman adjusted to his new home, his health also began to improve.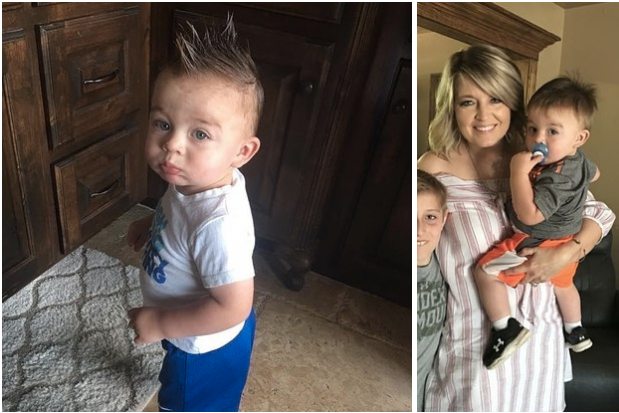 The toddler is no longer affected with pyloric stenosis, his family said, and has gained a healthy amount of weight.
"We nicknamed him 'our little trooper,'" Kaysi said.
After a court gave custody of Coleman to Kaysi and Randy last Thursday, Blaine said she was so thrilled about the news she shared four photos online that told the story of Coleman's life and recovery. Her tweet has since gone viral.
Not only has the tweet made a huge impact online, it has emotionally impacted other families who have adopted children. People are now sharing photos showing their children and siblings overcoming adversities.
"We are awestruck by the support on Twitter around the world," Kaysi said. "There are some beautiful souls out there."
"We pray that Coleman's brief moment of fame has a greater purpose," she added. "He represents the struggles that people around the world are facing every day in silence, fear, and darkness. ... We pray he is a message of hope — that maybe one person will stop using, or one person will foster a child, or a child of drug-addicted parents will know that there is hope."
"I didn't realize how much of an impact [the tweet] can have on people," Blaine said. "It's been life-changing."
"We've all changed because of him," Blaine said of her soon-to-be official baby brother. "We all became different people because of each other. We all grew. Coleman grew healthier, and we grew, emotionally and mentally."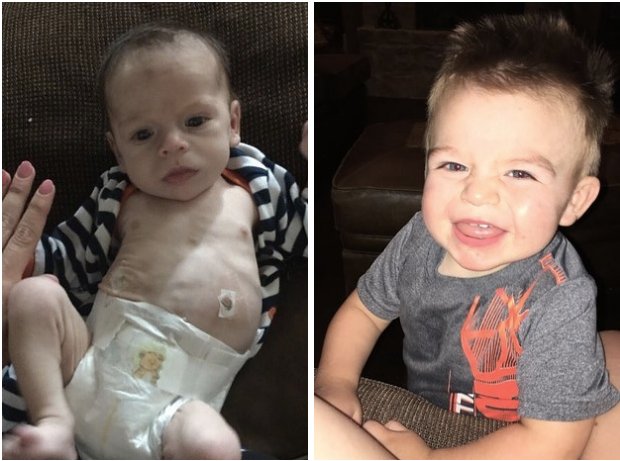 "We know that God has a special purpose for him," Kaysi said. "He is a smart, healthy little boy."