Last week, Final Five gymnasts Simone Biles, Madison Kocian, Aly Raisman, and their collective 68 abs posed for a photo on a beach in Rio.

But not everyone was impressed. Someone on Twitter facetiously asked, "y'all find this attractive?"
Those who saw the tweet dragged him through the sand for it.

But it was Crystal McDuffy, a student at the University of Florida, who came, saw, and served the most succinct response.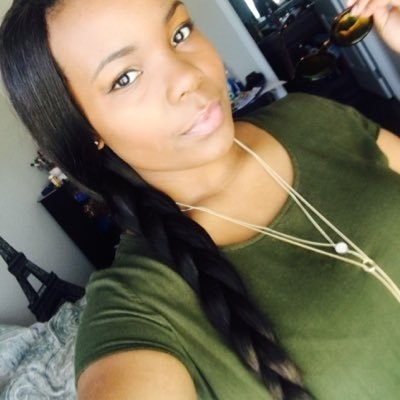 McDuffy gathered our friend and reminded him what and who is relevant here. Her tweet has gotten over 35,000 retweets.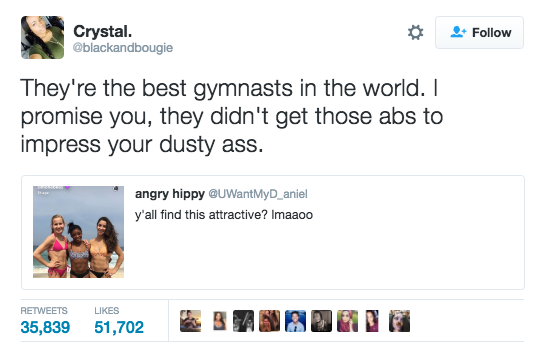 McDuffy told BuzzFeed News she decided to respond to iterate the message, "Everything women do is not for male consumption or approval."
"Be it in sports, politics, business and more, women continually seem to be evaluated based upon whether they're attractive in a man's eyes," she said.
She's written about these ideas, and at longer, more in-depth length, on her blog.
And to those who are challenging the newsworthiness or importance of her response, she says if it's inspired one person to think about the weight of their words, that's enough.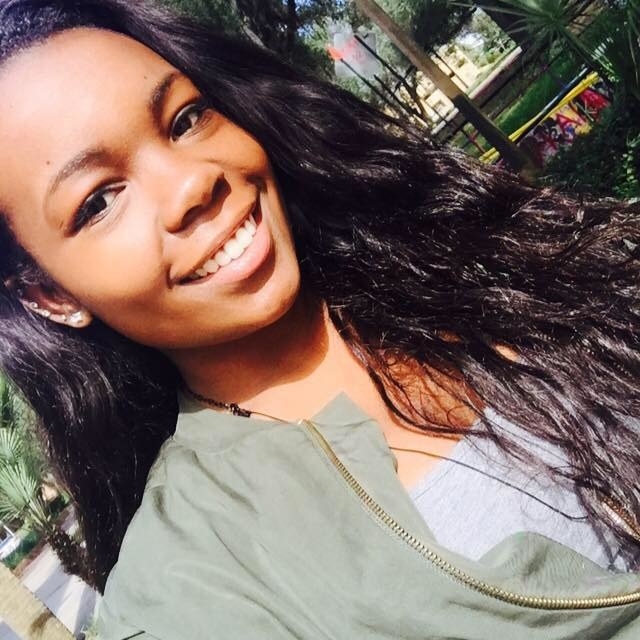 But most people are rallying behind her tweet — and all with fitting GIFs.