This is Philip Ladaniel Wright, 30, and Ashley Liai, 29, who live in Sherman Oaks, California. They met at the Peaches School of Dance in Florida, and have been dating for eight years now.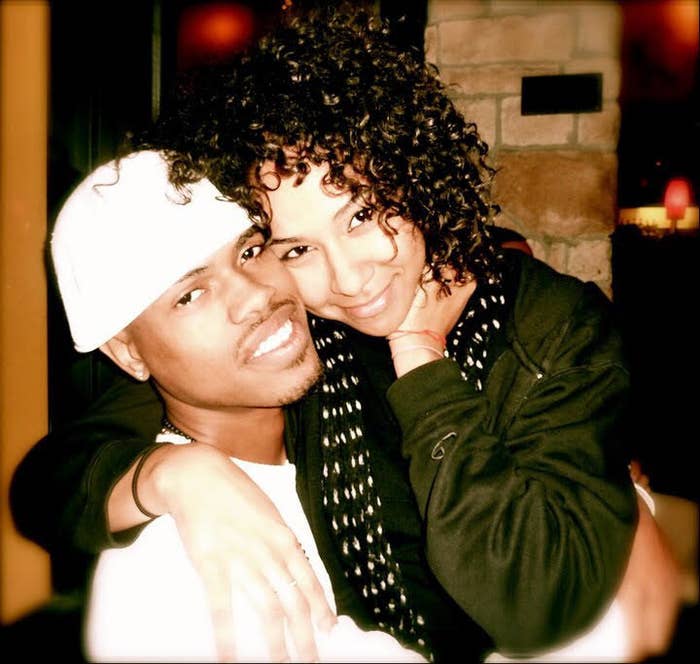 The two recently celebrated their eight-year anniversary, and Wright had planned an extremely special way to commemorate their relationship, he told BuzzFeed News.
On the day of their anniversary, the two were scheduled to perform a choreographed dance together to John Legend's "You & I" at the famous Millennium Dance Complex studio.
The two had practiced their moves, but for two weeks, Wright had been practicing a tweaked version of the dance.
At one moment in the choreography while Liai had her back turned to him, Wright dropped down on one knee and proposed.
"I always knew he was the one, so for me the answer was so simple," she said. (Spoiler alert: it was an emotional and resounding "yes.") Wright shared the moment to his Instagram, where it's gone massively viral.
And it's left Liai, and everyone else, smiling and in tears.

The dance and the proposal even made it to The Shade Room, and other social media outlets. As nervous as Wright said he was, people found the execution to be incredibly "smooth."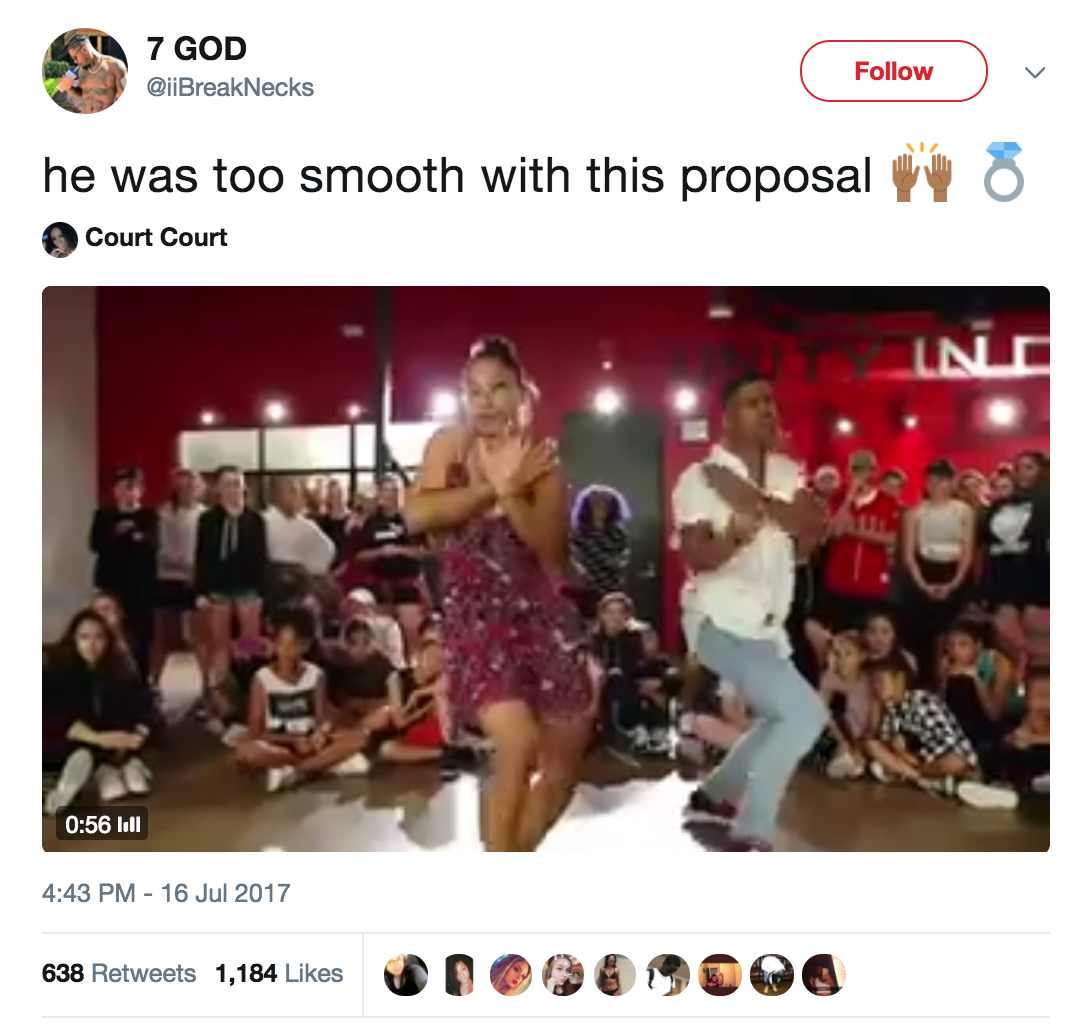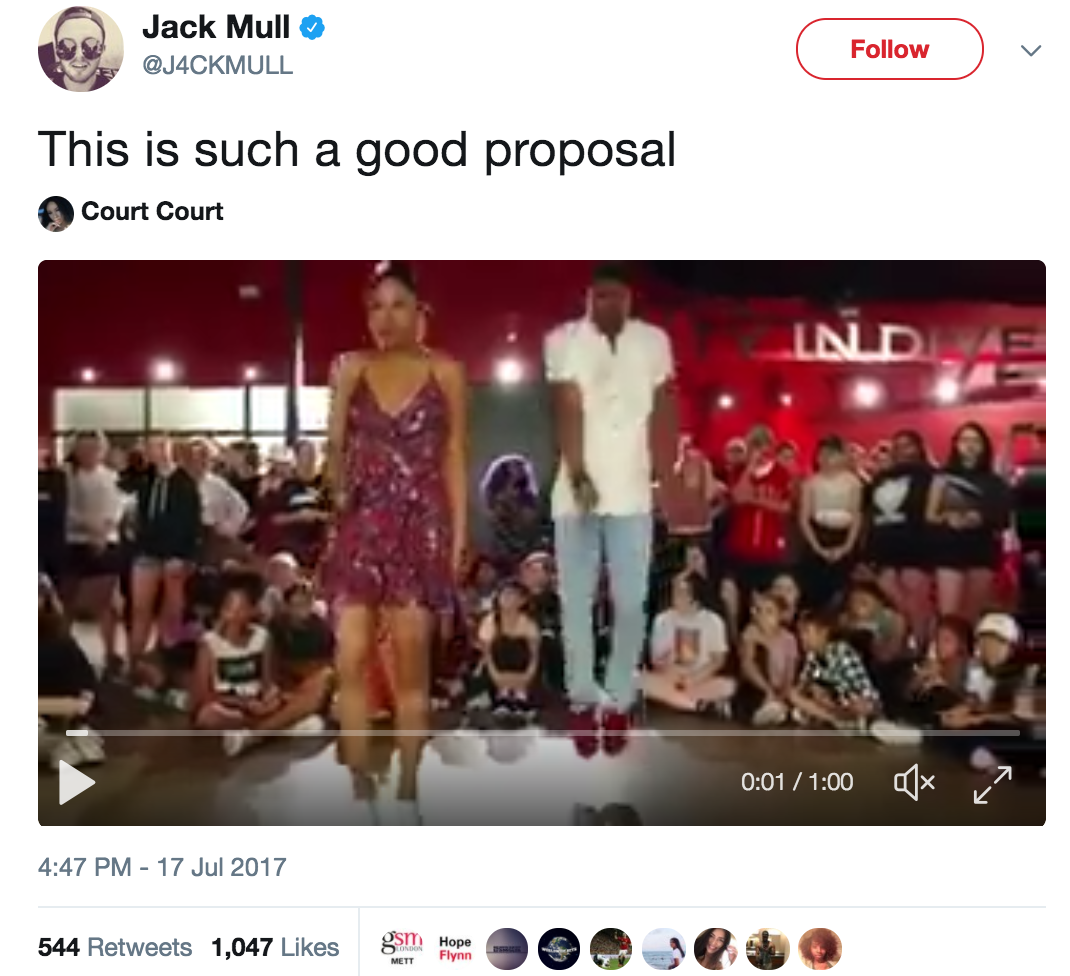 "I honestly can't wait to marry him," Liai said, now that it's been a week since the hype and excitement of that moment. "Everything about that day was perfect."