People Are Dying Over This Hilariously Lazy Cashier Drawing In "The Proud Family"
"All those fucks went to the peanut in the episode."
On Monday, Atlanta native Christina Dean was watching The Proud Family Movie. She paused it midway through and thought, "[What] the heck is that in the background?" she told BuzzFeed News.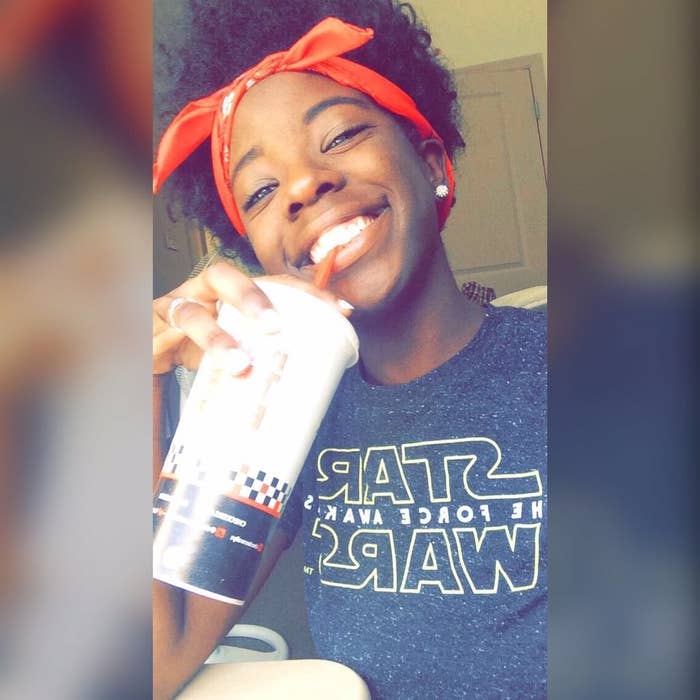 Dean noticed a stick-figure drawing of the cashier in one of the scenes and started cracking up. She snapped the moment and tweeted, "It's obvious they didn't give a damn about the background." Her tweet went viral, with over 23,000 retweets so far.
At about 57 minutes in, when Penny is trying to convince her friends that humanoid peanut warriors exist (OK, you should watch the movie if you haven't, the plot is righteous), you see the "cashier" character making its first appearance in the background of the scene.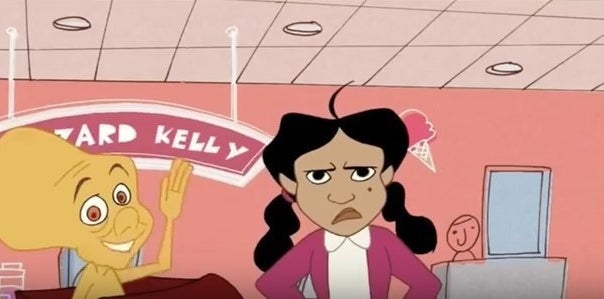 Then the "cashier" sits throughout the rest of the scene, just watching the friends from behind its register, all smiley and smug.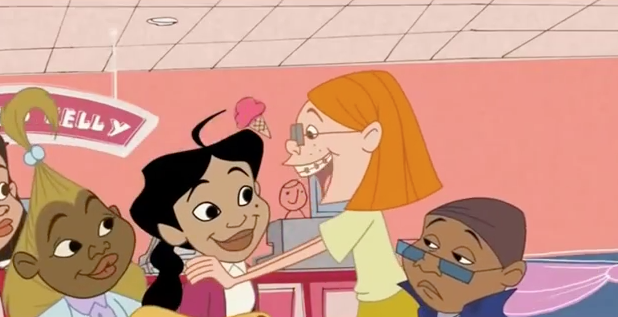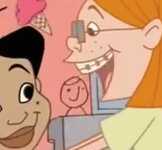 People are crying laughing at the fact that the animators simply DG enough of AF.

"All those fucks went to the peanut in the episode."

Even days later, people are still thinking about Dean's tweet and LOLing. "I really didn't expect my tweet to be popular," Dean said. "I thought I was the only one who found it hilarious."
BuzzFeed News has reached out to Disney Channel and is awaiting a response.