The photo was shared around the internet and people really ran with it.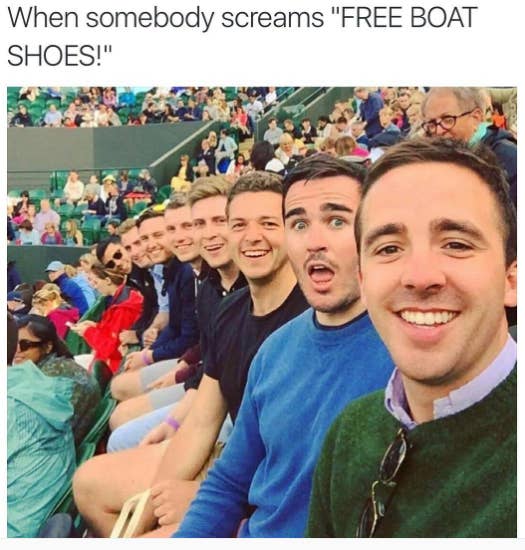 (Basically ragging on their white-guy-ness).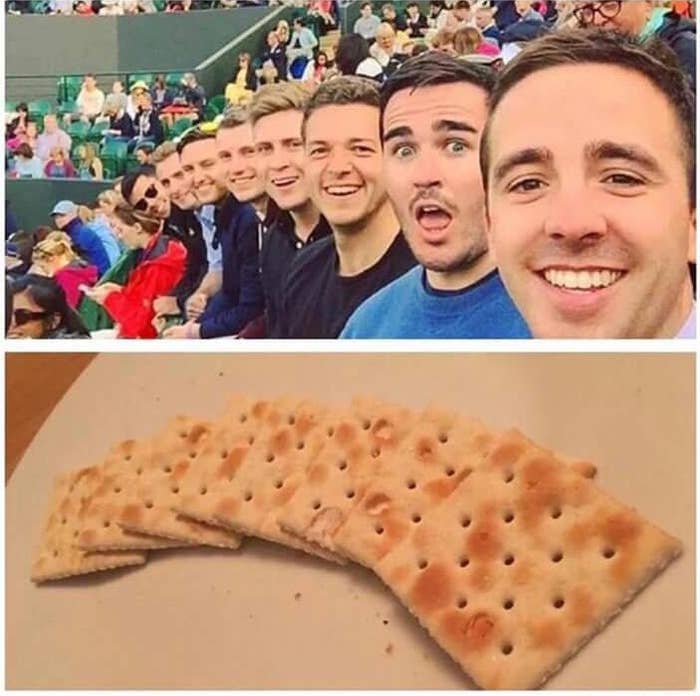 Ghaemi, who is 25 (as are the rest of the guys), said they found out the image had become a viral meme from someone at work.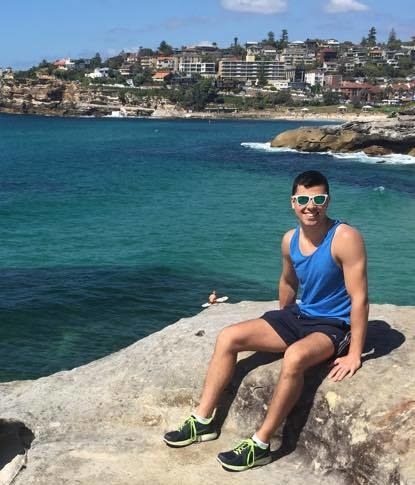 He told BuzzFeed News they thought a lot of the jokes about them were hilarious but that they also found the assumptions people made about them "interesting"...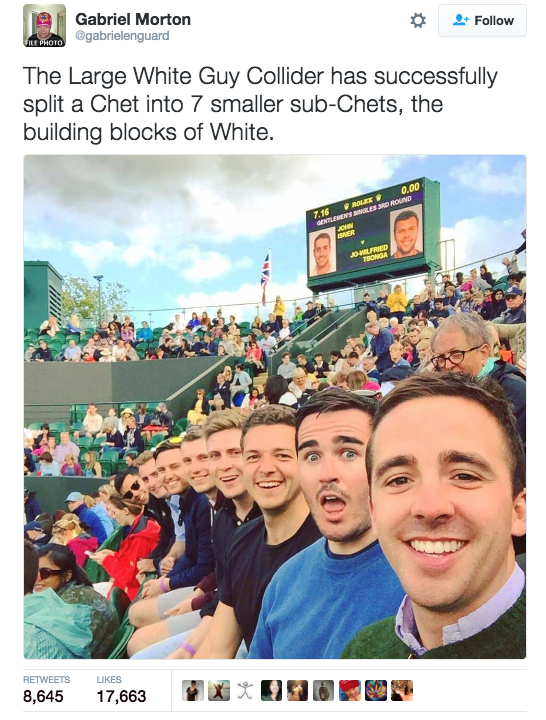 ...because the "real" them didn't quite match up to all the internet jokes. Ghaemi wanted to clear up some assumptions about them, mostly about their backgrounds and socioeconomic statuses.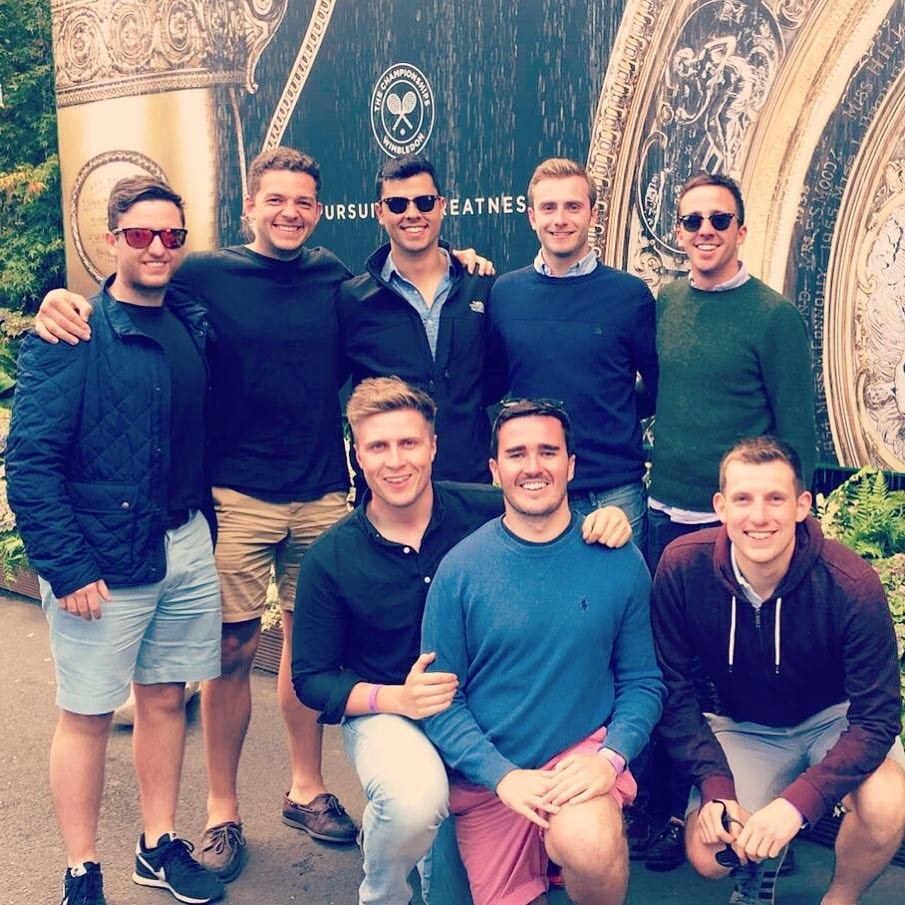 For the official record, as many people were also trying to guess the guys' names, they are (from front to back): Fraser, Andrew, Josh, Lorne, Neil, Dave, James, and Joe.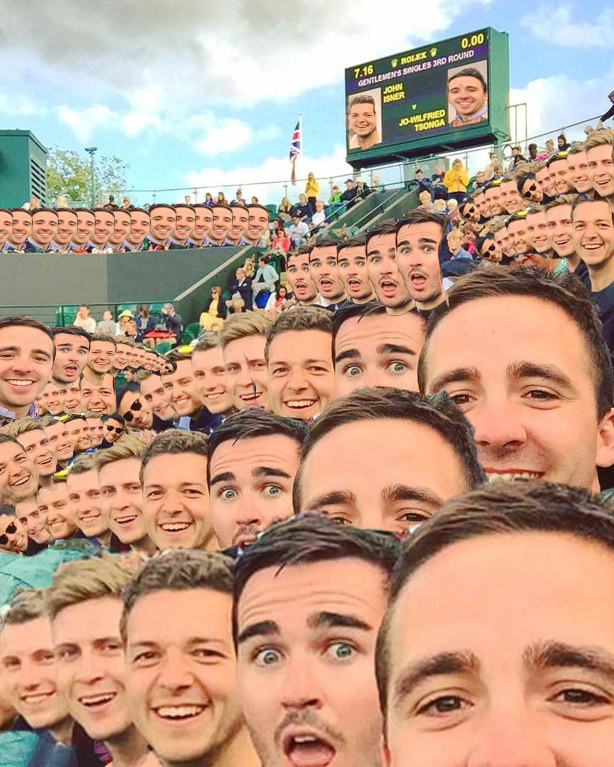 But the guys mostly wanted to let everyone know that they really did take it all in good humor and fun.
"Some of the comments about us were hilarious!" Ghaemi said.