Alyshah Mehdi, a 19-year-old from Karachi, Pakistan, has been friends with a guy named Shayyan for a while, but lately, they've had "beef going on" between them, she told BuzzFeed News.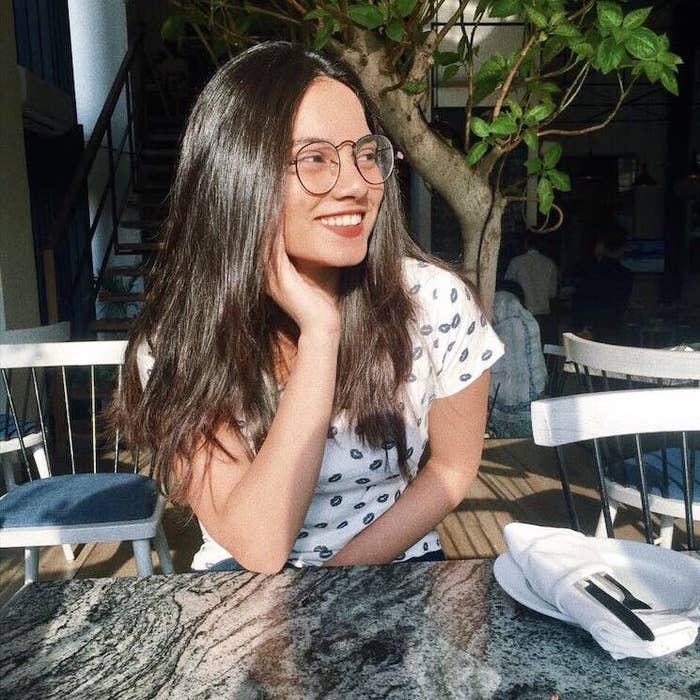 "Knock knock," she wrote. "Whos there," Shayyan responded on Twitter.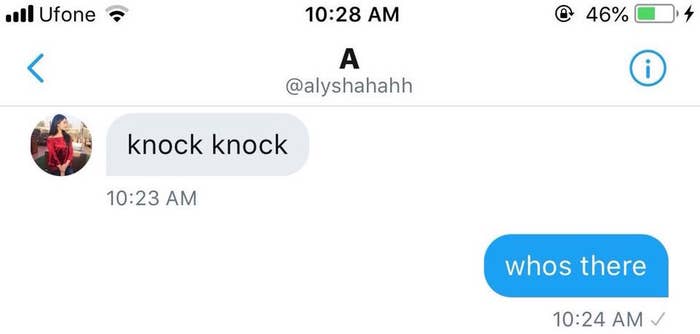 Alyshah had set him up for one of the coldest, most ruthless, but creative ways to be blocked over DM.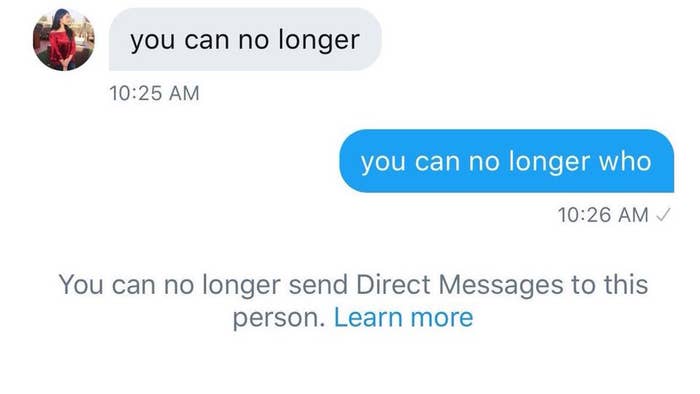 Alyshah said that Shayyan was "low-key pissed" about it, but he ultimately couldn't stay mad because he couldn't help but laugh. He screenshotted his own rejection, posted it to Twitter, and it quickly went viral. One person's tweet resharing the DMs had nearly 130,000 retweets.
Strangers were instantly inspired.
Although it didn't quite work for a handful of people who tried it.
And then others who'd been hilariously set up to be blocked felt safe to share their experiences.
Alyshah said Shayyan told her that being blocked "never felt so funny." She added that she has received around 50 DMs from random people shooting their shot with "knock knock" jokes.
We're happy to confirm that Alyshah has since unblocked Shayyan. However, Alyshah said that Shayyan still has not followed her back on Twitter.