Last week, a surveillance video of a woman stealing tip money from an Uber driver surfaced on Reddit. The video then went viral on YouTube.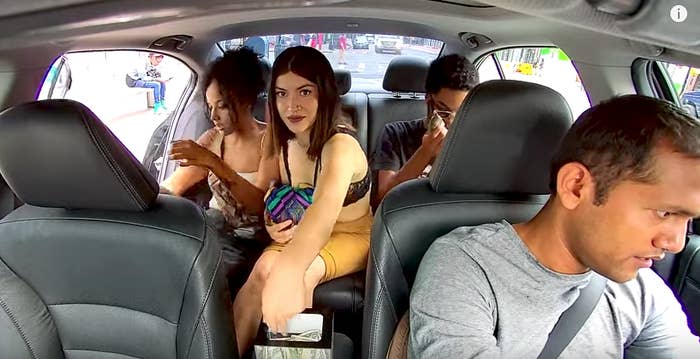 Canales was soon identified by Daily Mail, among other outlets. The publication then found and published Instagram stories showing the teen mocking the publicity and outrage.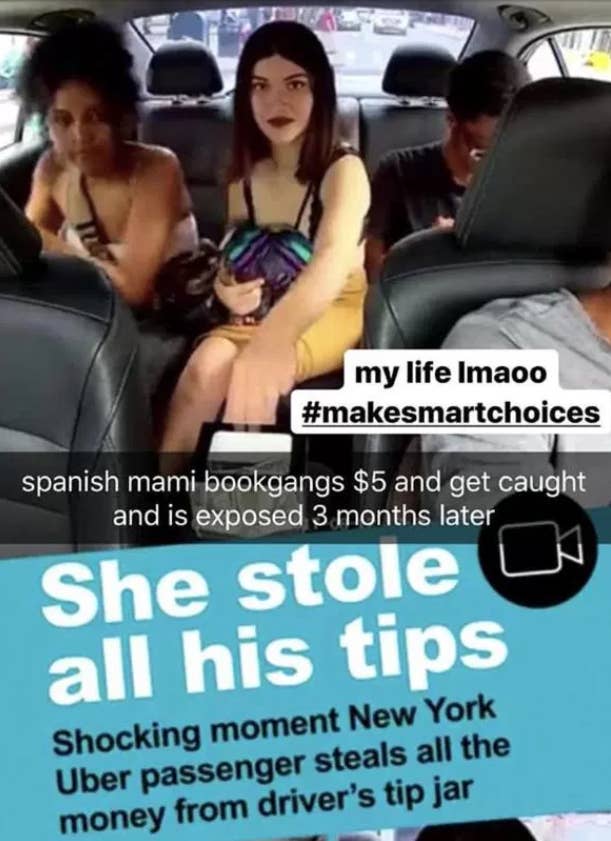 Canales told BuzzFeed News she immediately regretted her actions and she paid the driver back in tips that day. "I understand I'm completely wrong and I'm not denying it," she said.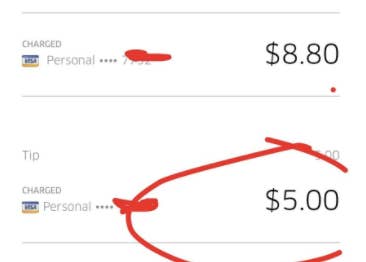 Canales said she's been mocking the outrage because it was an incident that occurred over three months ago, and that she'd felt remorseful when it happened in August.
"I didn't need this video to go viral to teach me a lesson. I learned the lesson that same day. Before the video went viral, the man was paid back."
"I apologize on the matter once again," she added.
But people on social media were not done expressing their anger over her actions. Her accounts and posts were quickly called out and trolled, including one in response to selfies she took.
Canales attempted to "state real facts" and clarify the situation, but her snarky tweet only fueled more backlash. People were unforgiving, and continued to call her character into question. "You're trash," one person wrote.
A lot of people said that her repayment of the stolen tip money was not enough to sway their judgment of her.
Her name continues to be dragged.
Canales does not disagree with what she's been called, but she said she's also received death threats and sexual harassment based on her photos.
BuzzFeed News could not reach the Uber driver for comment. To the driver — who Canales identified as a man named Mohammed — she wants to apologize directly. "I would just like to apologize once again because what I did was foolish and uncalled for."
"Everything you do in life will have a consequence, no matter how old it is," she said.
"I hope people understand that this isn't my character and it was just a bad choice I made over the summer."