Reports began swirling Monday afternoon after celebrity news/photo agency Splash News released a photo of two men carrying a giant black suitcase out of Taylor Swift's New York City apartment. The photo was accompanied with a caption alleging that Swift herself was inside the suitcase.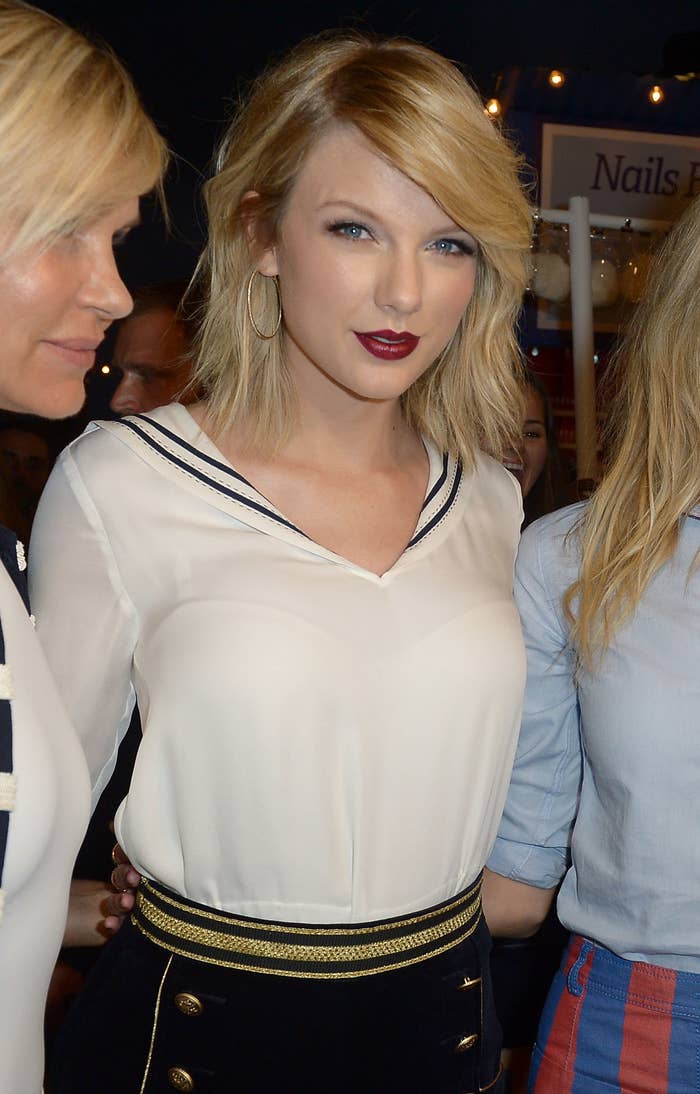 "Taylor Swift has been reportedly ... transported in a huge suitcase from her Tribeca apartment into her truck," the photo wire captioned this image.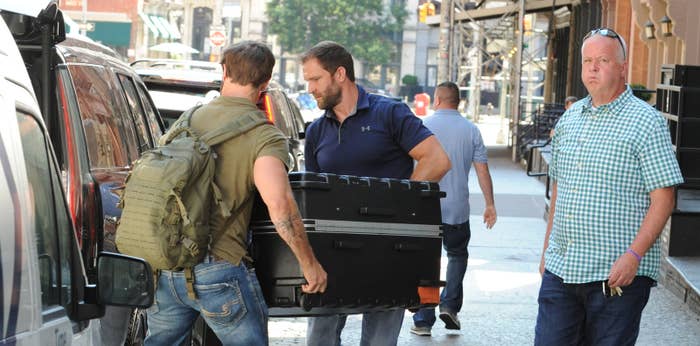 The entire photo caption read:
Taylor Swift has been reportedly being transported in a huge suitcase from her Tribecca apartment into her truck. A fleet of cars including two large cadillacs and three suv's arrive at Tailor Swift's apartment in Tribecca to move a large suitcase from apartment to truck. Almost a dozen of Taylor Swift security guards were present to move this package carefully as Taylor Swift remains to be unseen for a long time.
Splash News did not immediately respond to BuzzFeed News after reaching out to inquire further. But the agency told Spin Magazine that they are retracting their claim.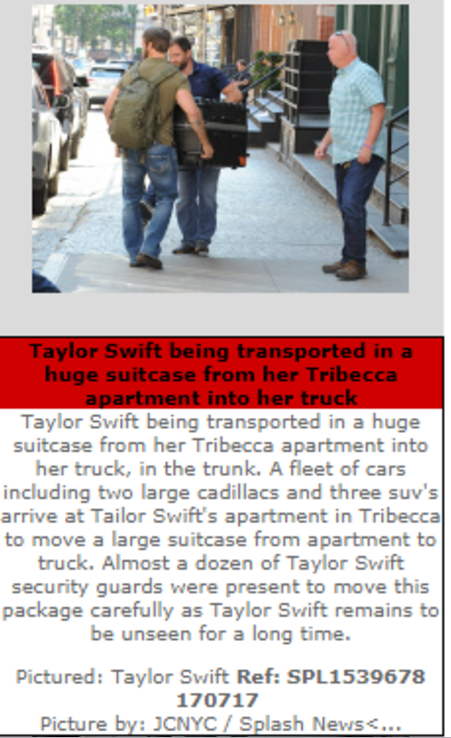 But the bizarre (and hilarious, tbqh) allegation has, of course, quickly made its way around the internet. The claim has people thinking it's all too bizarre to be believable...
But also just bizarre enough to believe. Some are contemplating, "I mean, if there's one person who would go to this extent..."
While others are just hoping against hope that it's true.
Because as far as celebrity rumors go, this one EXCEEDS expectations.
It certainly doesn't help the pop giant's...erm, case that today is forever marked as "National Snake Day" (although some hardcore fans are trying to reclaim her "snake" label after the Kim Kardashian debacle).
In the meantime, the iconic Taylor Suitcase rumor has become fuel for unending jokes.
Swift's team did not immediately respond to BuzzFeed News when reached for comment.
UPDATE
This post has been updated to reflect that Splash News retracted their previous claims in the photo caption after receiving a call from Taylor's camp.