If you and bae have been stressing trying to find the perfect couples' costume, you should look to 16-year-old Samantha Solorzano's parents, Sadie and Ruben. They've just won Halloween — quite literally.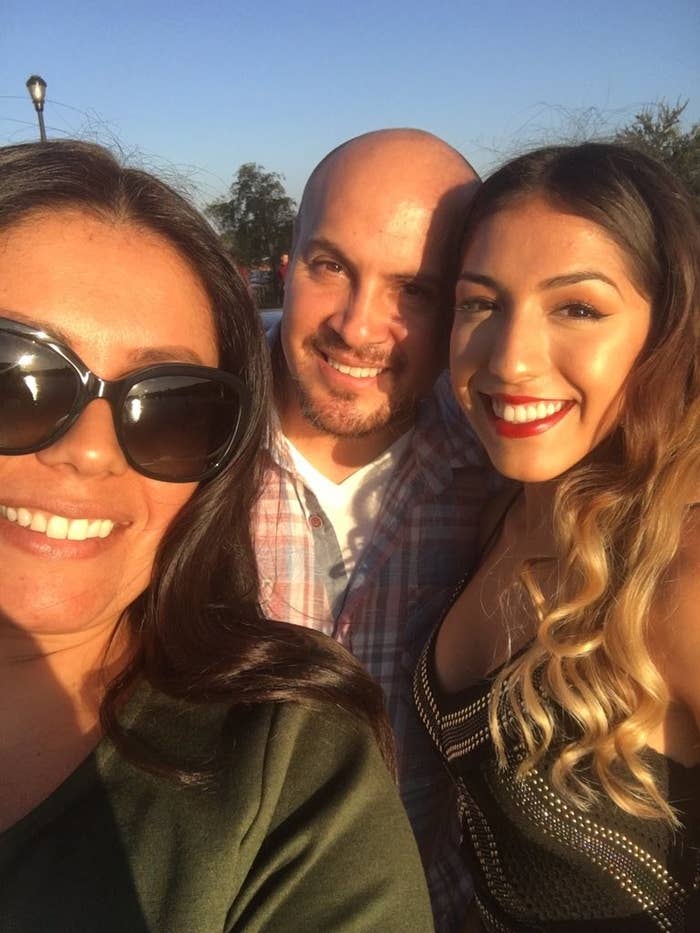 Samantha told BuzzFeed News her parents were inspired for Halloween this year after sitting at a restaurant and noticing two hot sauces, Cholula and Tapatio, were always placed next to each other.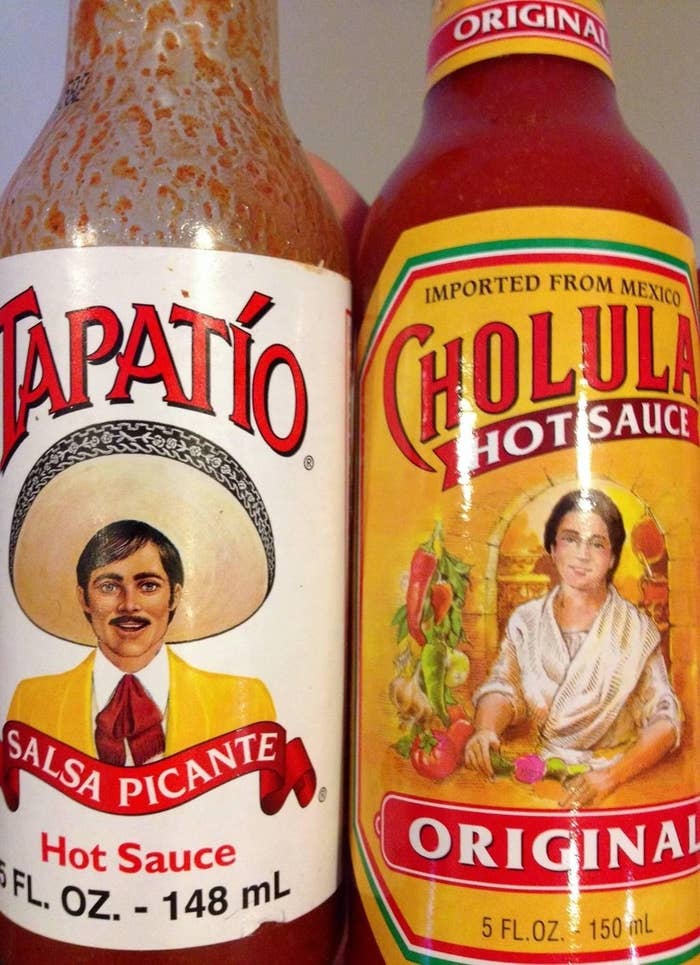 So, for a Halloween housewarming party, they went as Mr. Tapatio and Mrs. Cholula. "As soon as they entered, everyone started busting out laughing," Samantha recalled.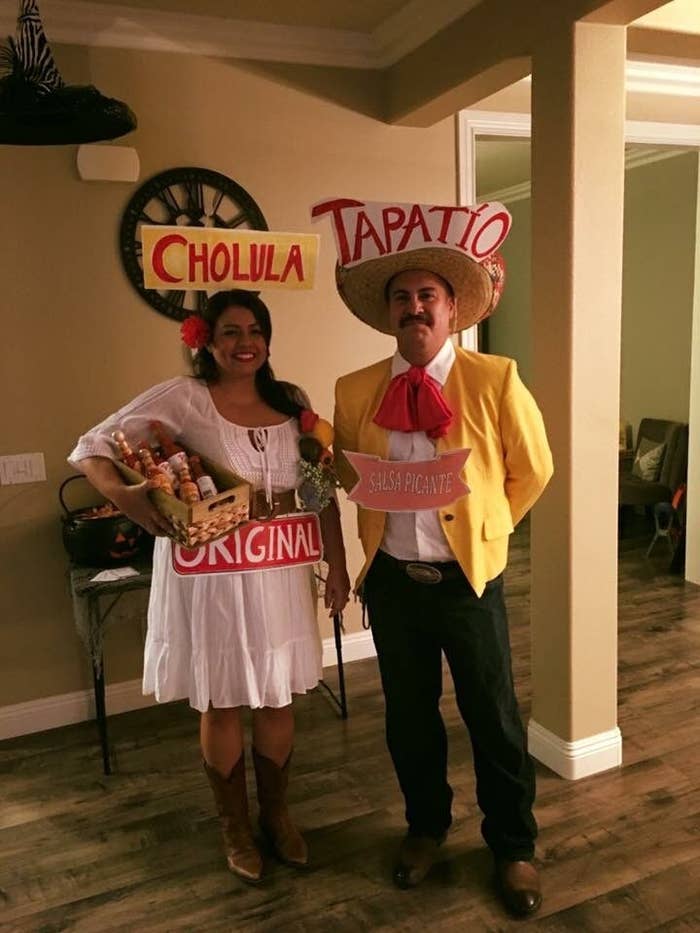 Her parents were so committed to their costumes that Samantha said her dad even put mascara on his eyebrows and mustache. They placed first in the costume contest.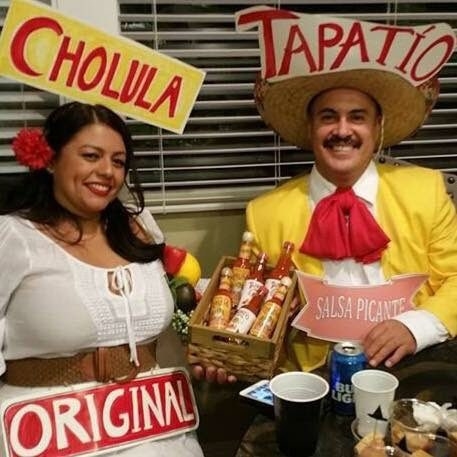 Samantha then shared the costumes and achievement on Twitter because her parents were known among her friends "for being goofy and going all out for Halloween," she said.
People have fallen in love with not only Sadie and Ruben's ingenious couple costumes, but with Sadie and Ruben themselves.
They have set the new standard for #RelationshipGoals.