Doug Engelman, 69, is a PhD student at the University of South Florida. He's also an adjunct professor at the University of Tampa, where he teaches a sociology introductory course. One of his students is 18-year-old Dylan Romero.
During a class discussion on culture and religion a few weeks ago, Engelman asked Romero a question about his choice to wear a du-rag as a cultural symbol.
"We were on the topic of cultures and how we portray it from the way we dress, to the way we speak, to the rules we follow, and he pointed out that I always wear a du-rag to class every time, so he asked, 'Dylan, do you wear a du-rag as a part of your culture?' and I said, "Nah, it's my lifestyle,'" Romero recounted to BuzzFeed News.
Romero then joked about Engelman sporting one, which made the class chuckle.
"I don't know if that's a good look on me," Engelman responded, but he said the two of them would joke about it afterward.
Last Thursday, Romero said he showed up to class a little late on purpose. He walked up to his professor in front of the whole class to surprise him with his own du-rags.
The video has gone viral. Engelman said he was surprised by how positively it was received, especially by people of the black Twitter community online.
People commended him for suspending his lessons for a second to allow one of his students to teach him something.
"I felt like Dylan and I were brothers. Just 40 years younger and of another race," Engelman told BuzzFed News. "It was very unplanned, so to have that kind of impact...it's incredible."
He said even students at USF, where he also teaches, came across Romero's video and talked to him about it.
Romero said he felt compelled to share something personal with his professor, but it was also a gesture of gratitude for leading an interesting discussion in class.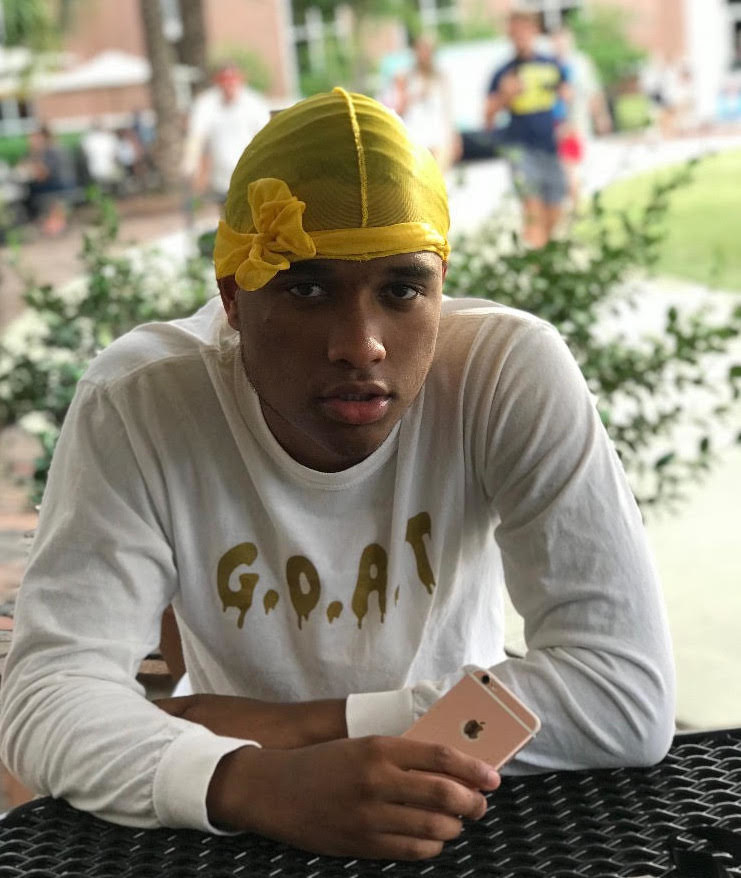 "Seeing him in a du-rag really did bring so much love and joy to my heart," he added. "He showed and taught me the point of view of a sociologist, and it changed me completely for the better."