This is 15-year-old Starr Turner who lives with her dad in Carson, California. Mr. Turner has put Starr on full-time dishwashing duties — even "when they're his [dishes]," Starr said.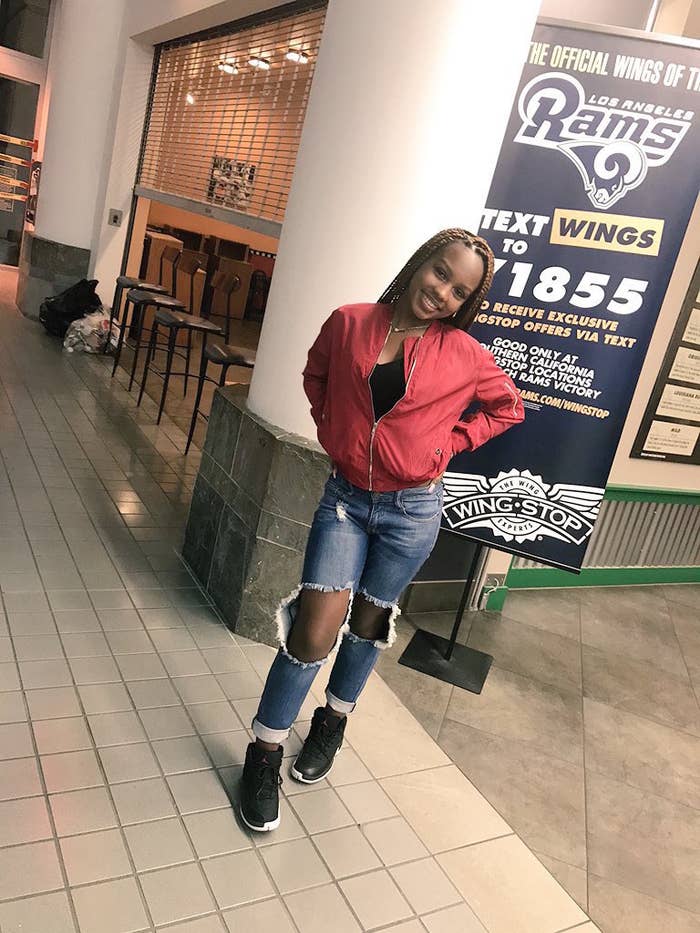 On Monday, Starr finally decided to speak out against the injustice. "I felt the need to make it known that if you use the dish, you WASH IT," she told BuzzFeed News. So she printed out this tweet, inspired by the profound advice meme, and stuck it on the fridge.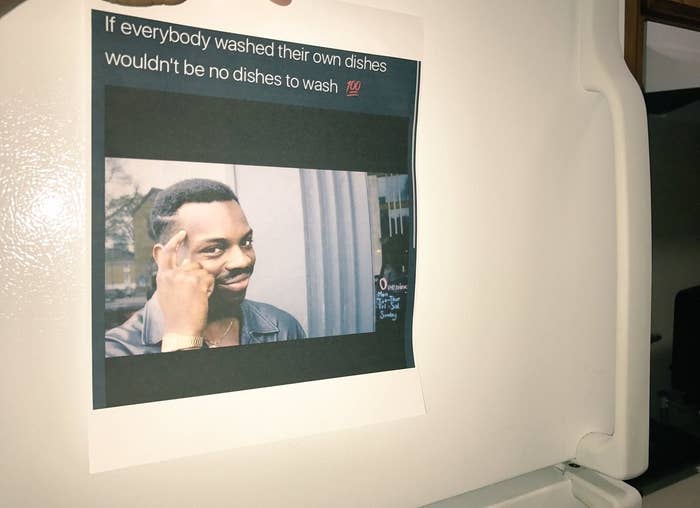 Spoiler alert: Starr's dad didn't like the passive-aggressiveness too much. But tons of strangers online did. After she tweeted it, over 62,000 people reshared it.
People not only appreciated the pettiness, it's inspired others to print the meme out and tape it to their fridges for their roommates 👀.
The meme is not limited to roommates or resentful children. Parents: It's for you too.
It's inspired even more dishwashing shadiness wrapped in memes.
Although someone offered an equally and hilariously profound rebuttal: "If no one reads the image on the fridge, they won't have to wash their own dishes."
While most people are still praising Starr for this move...
Some are also nervous for Starr for Mr. Turner's response.
But the very brave Starr told BuzzFeed News that she's keeping the sign up until she can "get [her] point across."
"Currently the dishes are still there, but I'm not touching them!" she, very bravely, added.
BuzzFeed News has reached out to dad for comment.