Over the weekend, at around 4:30 am, CBC reporter Nick Purdon approached a man near the US-Canada border who said he had been trekking for over 21 hours in subzero temperatures to flee the United States. Purdon filmed their encounter:
The man revealed that his name was Mohamed. He said he was originally from Somalia, and that he had started walking "in the morning" intending to cross into Canada. Temperatures fell to -17 degrees Celsius when he was stopped near Emerson, Manitoba.
Purdon told BuzzFeed News while they were waiting on the side of the road, Mohamed said to him, "I have a problem. America is [the] problem now."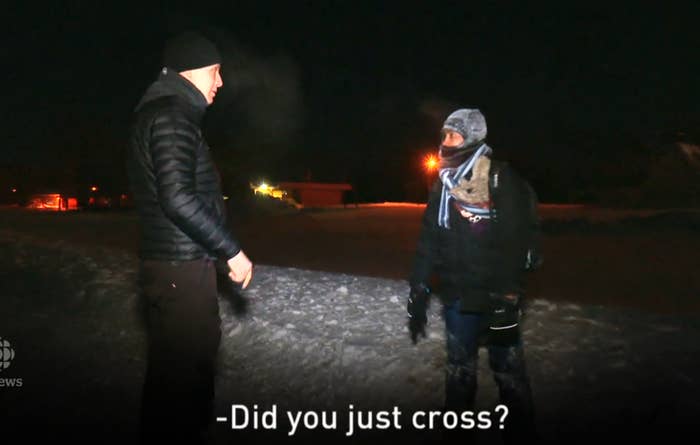 Purdon then called the local Royal Canadian Mounted Police so Mohamed could get immediate medical care.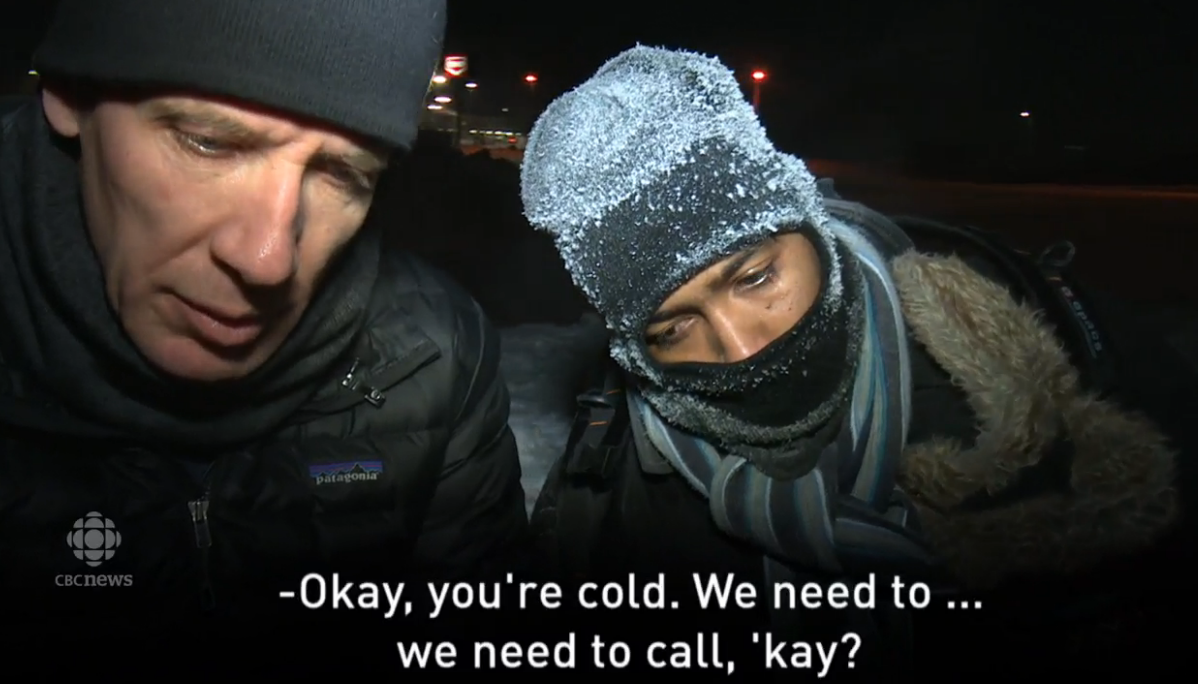 BuzzFeed News has reached out to Emerson RCMP to get an official update.
"Last I heard he is in Winnipeg and his health is fine," Purdon added.