These Parents Of 14 Sons Gave Their Newborn The Middle Name "Sheboygan" ("She's A Boy Again")
And, yes, people had some thoughts. Dad told BuzzFeed News he thinks the name is "super cool and unique."
Jay and Kateri Schwandt, a couple from Grand Rapids, Michigan, are now parents to 14 boys who range in age from a couple of days old to 25 years. Kateri gave birth to their newest addition on Wednesday — another baby boy.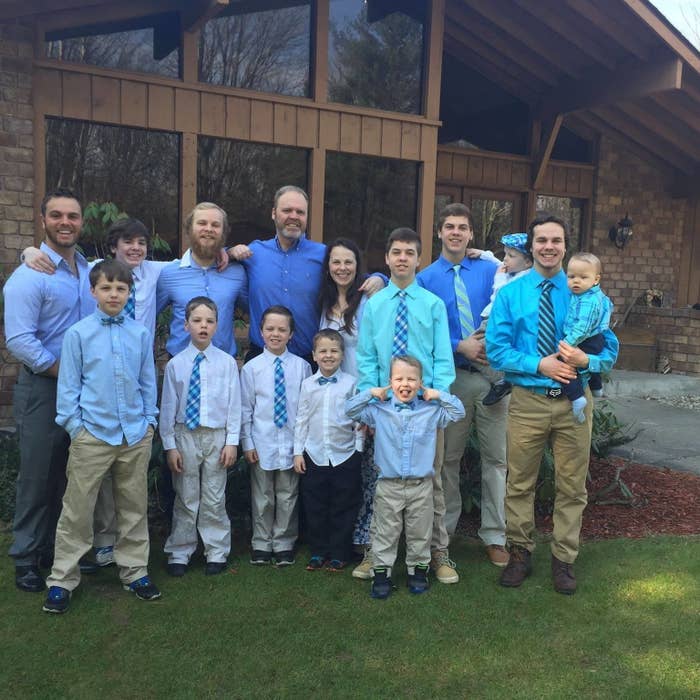 On Friday, the Today show invited the parents on the program, and asked them to reveal the name of their newest child. "This is Finley Sheboygan," Jay announced. "We kinda held out a little hope for a girl but she was a boy again."
The reactions to the middle name were pretty immediate and, um, unanimous.
Just a lot of general confusion, and people weren't sure where to target it.
Some laughed.
And a handful of people said they genuinely appreciated the name. "I knew our choice of the middle name would generate some shock and eye rolling, but I think it's super cool, and unique," Jay told BuzzFeed News.
"In 20 years when he's explaining to his buddies that he's the youngest of 14 boys, it will be cool, I'm sure," he added.