During a public hearing Wednesday on how foreign adversaries use social media to spread misinformation, North Carolina Sen. Richard Burr spoke firmly about where he stands regarding Russia's (continued) interference in US democracy.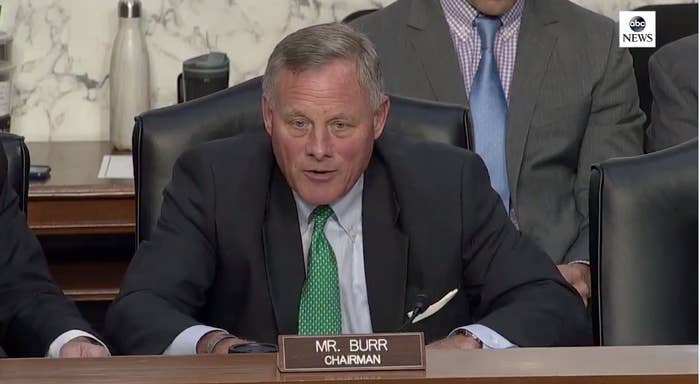 To drive his statements about social media home, Burr referenced the "This Is Fine" meme – which has become synonymously associated with and used to talk about current world affairs and US politics on social media.
"Some feel that we as a society are sitting in a burning room, calmly drinking a cup of coffee, telling ourselves, 'This is fine,'" Burr said about Russia's interfering efforts. "That's not fine."
People on social media not only immediately understood the reference. They realized, at that moment, that a third wall had officially been broken.
And, as social media does, Burr's reference of a meme then became a meme in and of itself.