This 5-Year-Old Dressed Herself Like "A CEO Of A Major Corporation" And People Are Dying
Her dad's the famous rapper Ace Hood, but Sailor is looking like the one waking up in a Bugatti.
Sailor Blu McColister is the adorable 5-year-old daughter of Shanice Sarratt and rapper Ace Hood (born Antoine McColister). Over the weekend, both parents proudly posted this outfit that Sailor picked out for herself for a friend's birthday party.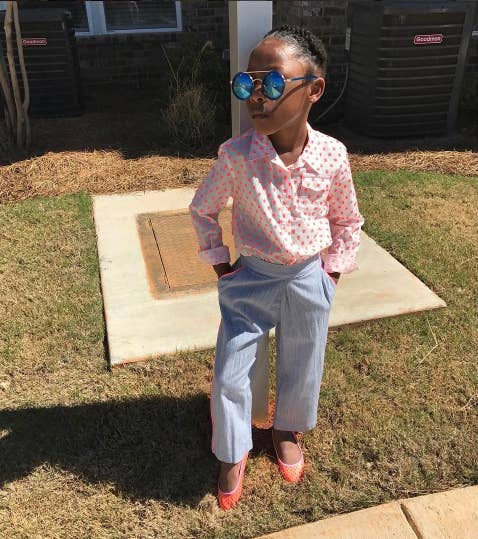 When Sarratt's brother, Jalen, saw the photo of Sailor in her fresh outfit and that lil' pose, he knew his niece wasn't there to play. Jalen tweeted the photo and said she looked like "she wanna apply some pressure on the peasant toddlers in the sandbox." 😂 His tweet has gone viral.