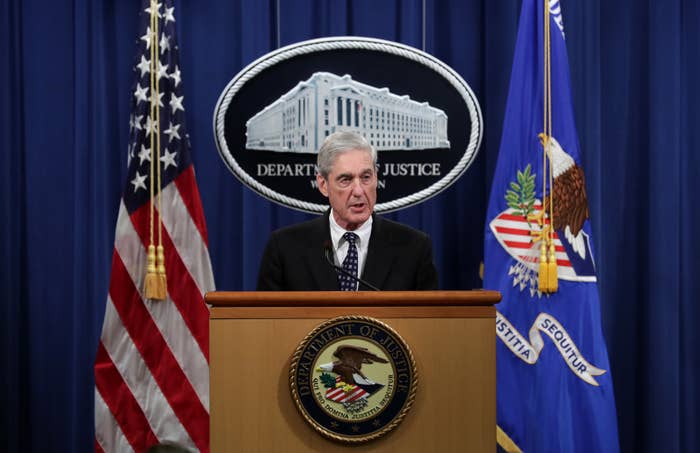 In his first public statement since being appointed to lead the Justice Department's investigation into Russia's interference in the 2016 election, special counsel Robert Mueller essentially spent the entire press conference underlining notable conclusions from his report — multiple times, with a thick red permanent marker.

In addition to announcing his resignation and saying he is returning to private life, Mueller also emphasized key points from his report.
"If we had had confidence that the president clearly did not commit a crime, we would have said so," Mueller said, summarizing what he said in the report.
The report stated: "While this report does not conclude that the President committed a crime, it also does not exonerate him."

During the press conference, Mueller faced the American public with the tone of a worn-down teacher who has to remind his class that all the answers are right there, if they had only done the assigned homework like they were asked to.
And people online really felt that energy — that "I said what I said," "per my last email" energy.
Some imagined Congress being Mueller's freshman class.
Some felt shamefully attacked for not doing the readings.
Even educators and those who identified as actual college professors could relate to Mueller's press conference.

"As a retired college professor I have great sympathy for Mueller," tweeted one. "He wrote the textbook. Told every[one] to read it. Said yes, it's all on the test. Then the students ask for one last study session because they aren't clear what he expects."
Again, however you or Congress or your aunt Jean on Facebook would like to interpret Mueller's words during his rare public appearance on Wednesday, most of us were brought back to a familiar time and heard a familiar voice: the despondency of an educator who spent years of their life preparing assignments and readings with the blind hope every year that kids will take an active and responsible interest in doing them — but fully knowing no one will.