Sarah is a 19-year-old new employee of a fine-dining restaurant that is about to open in Belmont, Massachusetts. Last week, her manager discreetly told her to make a reservation for a "Tom Brady."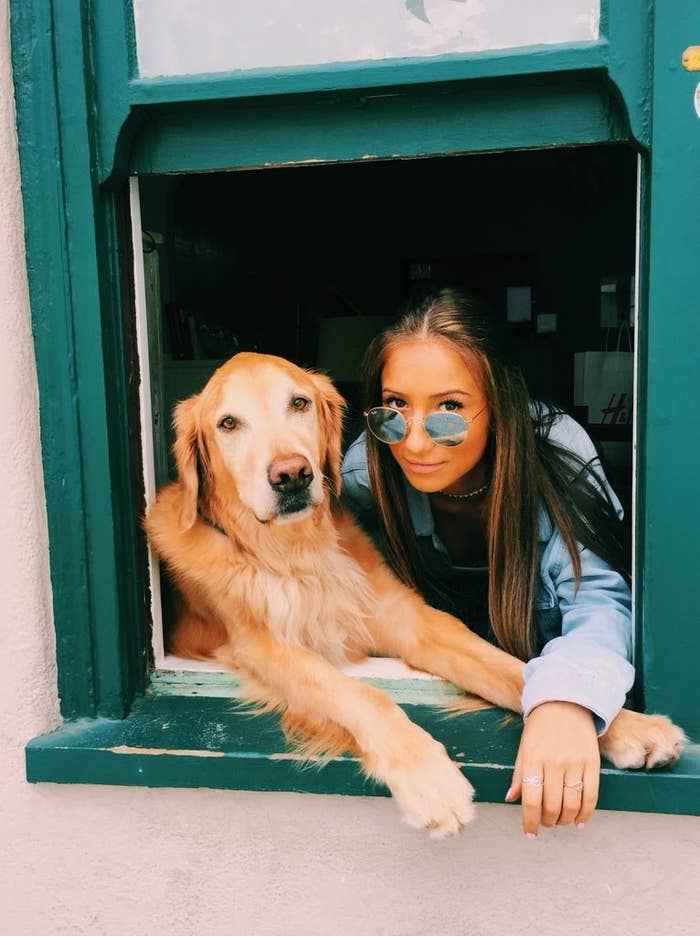 The restaurant, which is the newest one in the Boston area but has existing locations in other parts of the country, is known for its celebrity patrons.
So, after managers told Sarah to notify them immediately when this guest came in, she knew it must be the Tom Brady of the New England Patriots.
"Obviously freaking out, my first thought was to let the entire staff know," Sarah told BuzzFeed News.
And so she did. She also told anyone she could think of, and posted about it on Snapchat.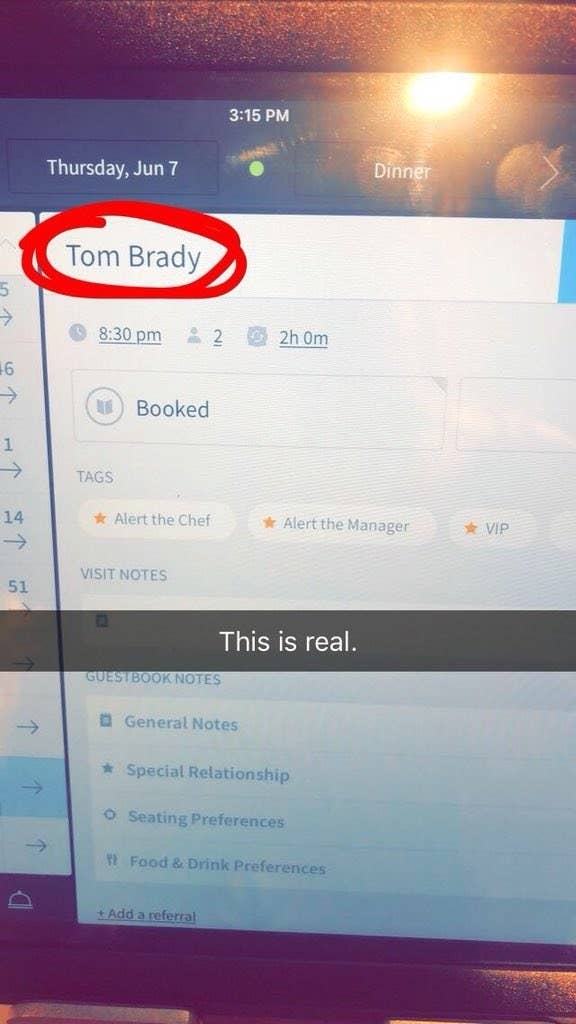 "Of course, [this] made the news spread like wildfire, especially in a town like Belmont where word travels fast anyway," she said.
Soon, Sarah's friends were posting about it, which she then reposted.
"A little while after the news made it to Snapchat, a small crowd of teenage boys started to form outside across the street eating pizza," she said.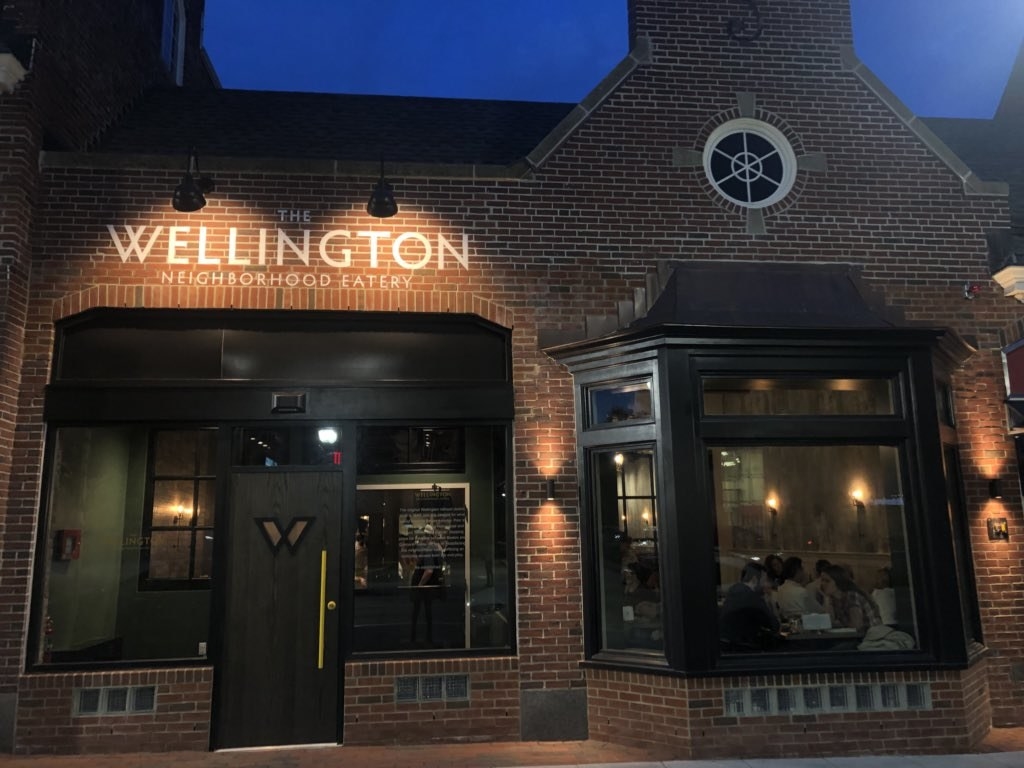 "That's when I started to worry it would get big," she said. "Another handful of locals showed up in the back."
But to everyone's disappointment, managers soon informed staff that Brady wasn't going to make his reservation, and so people left.
Sarah and the rest of the restaurant staff were then pulled into a meeting — where they were told Tom Brady was never coming. It was all a ruse to test how the staff would respond to famous guests.
Sarah said she was not called out personally, but her manager made a point to tell staff to "treat [famous people] normally and to stay cool."
"I realized I probably should've kept the reservation to myself," Sarah said.
Sam Flambury, 41, the general manager at the restaurant, told BuzzFeed News they came up with the idea to get a temperature for their "best efforts" in these situations.
Flambury said he wasn't disappointed in Sarah, and appreciated how "excited" she was.
"Though, I did say to keep the news on the down-low," he said.
Still, he thinks this was a good lesson and he's still proud of his employees.
"Many of the staff are starting their first position in this type of establishment — it was good to see them at their best," he said.
Sarah was a bit embarrassed, but overall found the whole thing to be hilarious. So, she tweeted about it, and it's gone viral. A lot of people immediately doubted the events.
(To be clear, managers of the establishment confirmed this did in fact happen.)
One person joked that her "L is almost as bad as the one Tom Brady and the New England Patriots suffered in Super Bowl LII against the Philadelphia Eagles."
Others really identified with her.
And showed full support for her, joking that she actually did her restaurant a favor that night by not being chill.
Sarah said she didn't get in much trouble, but she now knows to be on her "best behavior" in future situations.