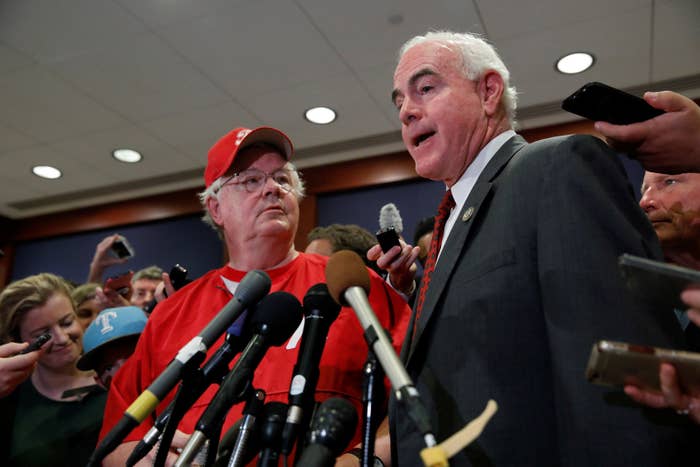 Pennsylvania Republican Rep. Patrick Meehan was removed from the House Ethics Committee on Saturday after the New York Times reported he'd used thousands of dollars in taxpayer money to settle his own case of sexual misconduct.
AshLee Strong, a spokesperson for Speaker Paul Ryan, confirmed in a statement to BuzzFeed News that Meehan had been removed from the committee, adding that Meehan "will immediately submit himself to the Ethics Committee for review."
"Though Mr. Meehan has denied the allegations, they must be fully and immediately investigated by the House Ethics Committee," Strong added. Meehan's office did not respond to inquiries about the Times report from BuzzFeed News.
According to the Times, the complaints of sexual misconduct were filed by Meehan's former aide, who was said to be decades younger than him and who remained anonymous in the story. She alleged Meehan, 62, had expressed romantic feelings for her multiple times, and became increasingly hostile when she did not reciprocate them.
When he was a member of the Ethics Committee, Meehan led the fight for protections for domestic violence victims and for legislation that would help mandate reporting sexual violence in Congress.
The Times report said that Meehan settled the case with payments made from a congressional office fund, which allowed the money to be disguised as salary. The payments were also apparently reported months after they were made.
Strong said that Speaker Ryan has spoken with Meehan, and told him "that he should repay whatever taxpayer funds were used to settle this case."
"Any further action or comment will come pending a full and prompt investigation by the Ethics Committee," she concluded.