Summerella, an ex-Vine personality turned YouTuber, quietly deleted a video that attempted to parody Asian-operated nail salons earlier this week after massive backlash and being contacted by BuzzFeed News on Thursday.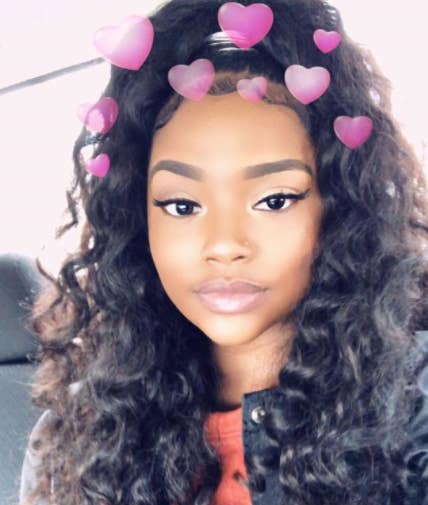 In the video, Summerella mocked a Vietnamese-sounding accent to suggest nail technicians gossip about clients in their native tongue in front of them. (One user screen-recorded the bit.) She captioned it, "In the nail salon like."
The video did garner a few laughs from her fans, initially. (Many of the initial reactions have been deleted.)
However, as the video began spreading, so did the backlash. Many people not only found her sketch unfunny but also deemed it offensive and racist.
"Do your own nails then," someone retorted.
Many people — namely Vietnamese-Americans — dispelled the myth that nail salon technicians talk about clients.
"Nail technicians work hard as hell ... and y'all use Vietnamese accents for your own racist comedic jokes?" one user tweeted.
A handful of people quickly came to Summerella's defense. They said her video was not racist because "plenty of people" have mocked the accent previously, and because "she's a comedian."
The criticism grew more tense as people implied others were giving Summerella "a pass" because she is a person of color. This then inspired a few declarative statements like, "Black people don't approve of this shit."
They made it clear that this was one person's misstep.
By Thursday, at the height of the backlash, Summerella had not addressed any of the criticisms directly. The videos remained on her Twitter and Instagram accounts, but she tweeted a generalized statement in response. "Everybody isn't going to like you and I'm okay with that," she wrote.
When contacted, Summerella's rep said they "would love" to give a statement, but they were not immediately able to respond to BuzzFeed News.
People wondered if she would ever address the criticisms. Early on Friday, the videos disappeared from her pages.
After BuzzFeed News followed up with Summerella and her reps about the decision to pull down the videos, she provided her first statement — which she also shared in an Instagram caption and then on Twitter.
"I was not making fun of anybody's culture, just making comedy through an uncomfortable situation I have been through," she said. "I'm not racist whatsoever."
She added: "I usually post things that I've gone through personally and just try to have fun with it and make people laugh. I never meant to offend anyone and I apologize."
She then went on to say that these jokes and videos have been made by comedians time and time again with no "issue."
"Comedians make videos all the time [like] 'white people be like' or 'black people be like' or 'Mexicans be like' and it's never been an issue," Summerella said. "Tons of TV shows and movies have been made bringing comedy to things that ordinarily make everyone at some point uncomfortable but it's done in humor and not hate."
She concluded that "comedy isn't as free as it used to be, and it's cool, I get it."
"If I offended anybody in my video 'in nail salons like' that wasn't what I was trying to do," she said. "Again I apologize."
The apology launched defenders to again state that she was not wrong and people are "just sensitive" — while others insisted that there are no "passes."