An intimate moment captured by a photographer at an anti-Trump protest in New York City has a lot of people emotional.
The photographer, Hennessy Vandheur, was in the swaths of protesters along 5th Avenue on Wednesday night when he turned to see two women kissing, he told BuzzFeed News.
Vandheur said he was struck by the love shared between these two amid heated anti-Trump remarks.
"I noticed everyone was protesting something," he said. "It was nice seeing love in the middle of all the chaos."
BuzzFeed News has identified the couple as 22-year-old Laura Hetherington and her girlfriend, 20-year-old Giovanna "Jo" Barba. They're Fordham University students who attended the protest "as a means of catharsis and support on a communal level," Hetherington said.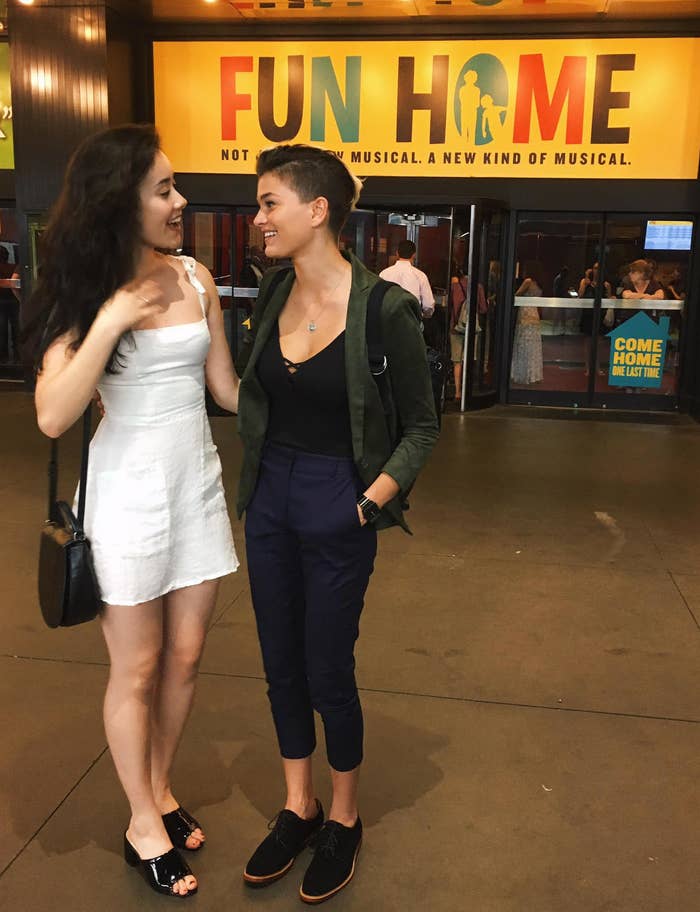 After Vandheur shared the photo online, people were moved by the apparent love between the women, and by what it symbolized in the protests.
People called it "beautiful" and "pure."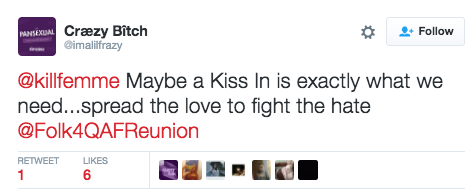 Hetherington said she's touched by the reactions to the photo. She hopes the photo serves as a "reminder for those who see it: In the midst of hatred, opposition, and oppression our love will persist," she said.