During the 👀-inducing meeting between Donald Trump and Vladimir Putin in Helsinki on Monday, viewers around the world tuned in and waited with bated breath to see what would unfurl between the two controversial world leaders.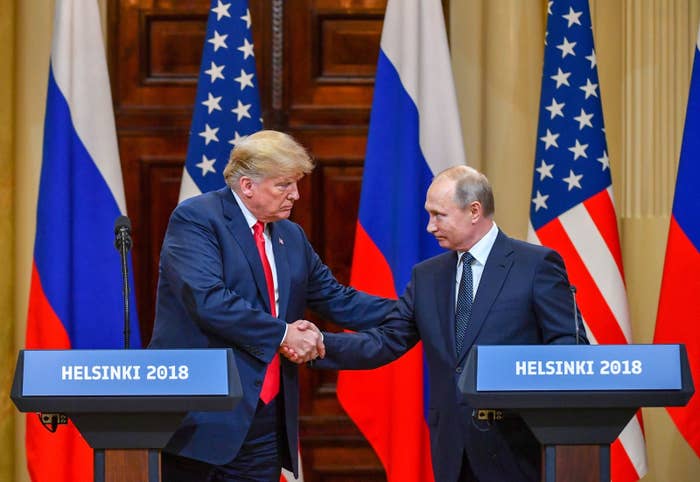 Few people, however, anticipated this: In the middle of their joint news conference, President Putin gave President Trump a soccer ball as a symbolic gesture toward congratulating the US for winning a bid to cohost the World Cup in 2026 with Canada and Mexico. "Now the ball is in your court," Putin said while handing the gift over.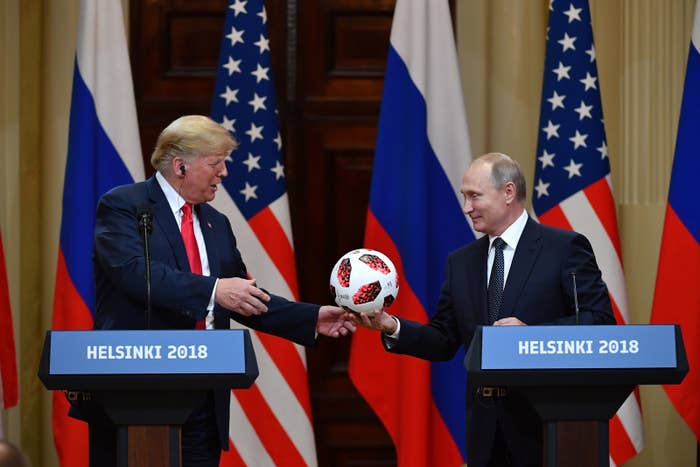 Now, stately gifts from foreign leaders are usually intended for the entire nation. But Trump did not subscribe to this idea. He thanked Putin, then announced that the gift will actually "go to my son Barron," and proceeded to toss it to first lady Melania Trump in the audience. The ball bounced away.
People were...shocked? Confused? Baffled? Worried (for Melania, specifically)? Pick two.
Some immediately speculated that the soccer ball was bugged.
Including Republican Sen. Lindsey Graham: "If it were me, I'd check the soccer ball for listening devices and never allow it in the White House," he tweeted.
And some advised Trump (or, rather, Barron) to microwave it first.
Meanwhile, Melania retrieved the ball and sat in the audience cradling it.
She reportedly handed off the ball to a Secret Service agent afterward.
IDK? IDK.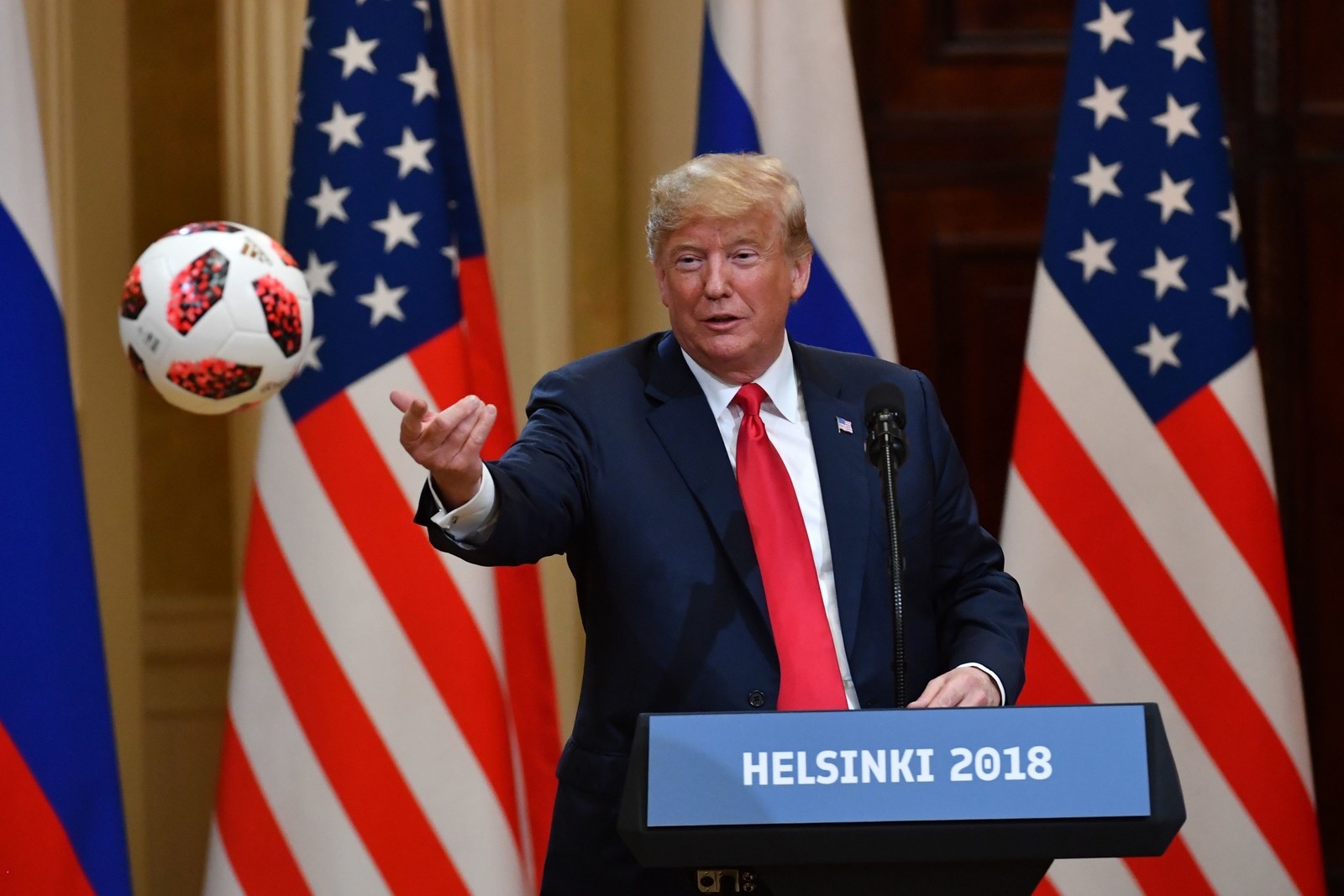 CORRECTION
Barron Trump's name was misspelled in a previous version of this post.