Meet 18-year-old Taylor O'Dore and 19-year-old Hannah Hepler. They're both from Lynnwood, Washington, and have been best friends since kindergarten.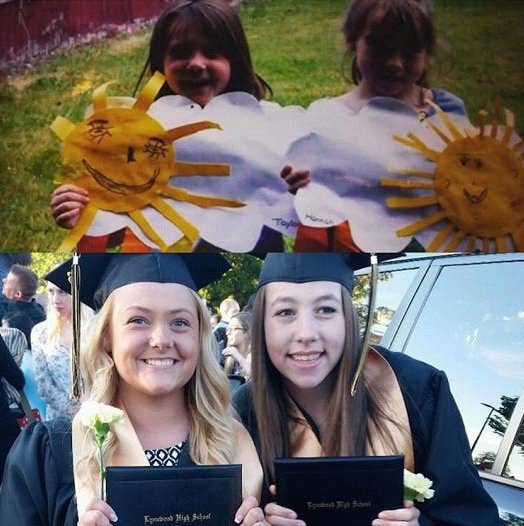 Over the past weekend, the BFFs celebrated Hepler's sister's 21st birthday in Seattle, where they all stayed in a hotel downtown. On the first night, the entire birthday crew drunkenly made Cup O' Noodles ramen, but apparently no one ended up finishing their noodles.
So, with the help of O'Dore, she decided to dump all of the noodles in the toilet bowl. But before she flushed, Hepler thought the scene would make for "a savage snap," she said. So she asked O'Dore to take a photo as she brought a forkful of the noodles in the toilet to her mouth to make it seem like she was eating ramen from the toilet.
The next morning during their drive home, the friends came up with a funny caption to their drunken photo. O'Dore tweeted the photo of Hepler and wrote, "When it's your turn to do the dishes and all the bowls in the house are dirty except this one."
But there were as many people who found it amusing as there were people who were abominably grossed out by it.
Some folks are saying that the image has forever scarred them. "I will never know peace again," someone joked.
There was even a brief discussion over the toilet water between those defending the sanitation of the photo and those seriously concerned.
Hepler said they didn't have any hesitation or concern about their stunt. She then explained that "this isn't the weirdest or grossest thing we have ever done."
But people who are coming across the photo are turned off. And want the image permanently erased from their memories.
"I really didn't expect so many people to feel personally targeted by what I did," Hepler said.
The friends maintain that the photos are a result of having fun and being "drunk at 2:30 a.m." And they're not concerned about any potential health hazards. Or about the "haters."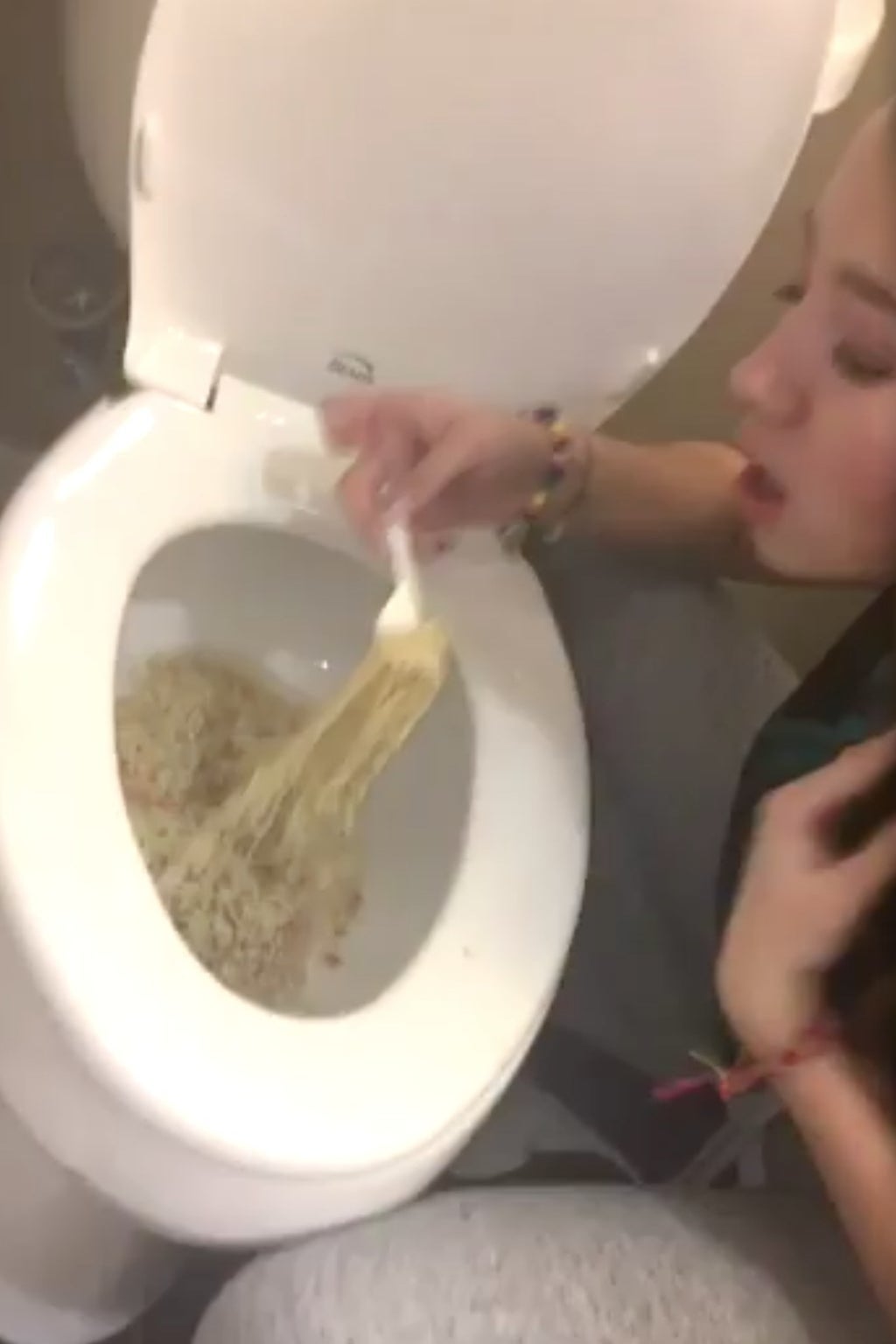 "Taylor and I enjoyed the crazy notifications and comments," Hepler said. "They were very entertaining."