Last week, 21-year-old Olivia Skuce from Northern Ireland ordered a haul of clothing from UK-based online store PrettyLittleThing.com, including a cute and affordable black mesh crop top.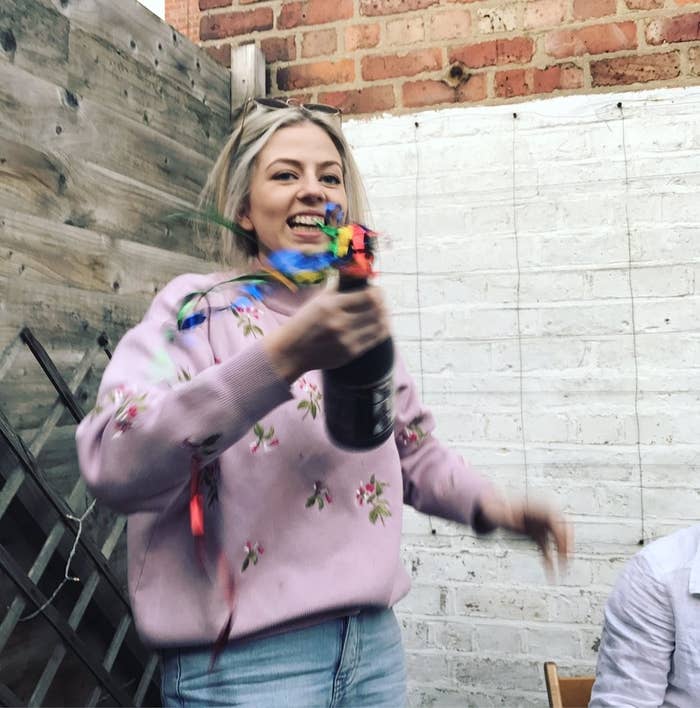 On Monday, after her shipment arrived, Skuce was excited to finally try the very trendy top.
Except, um, the shirt didn't really live up to her expectations. Skuce couldn't even fully put it on over her head to assess the fit or look.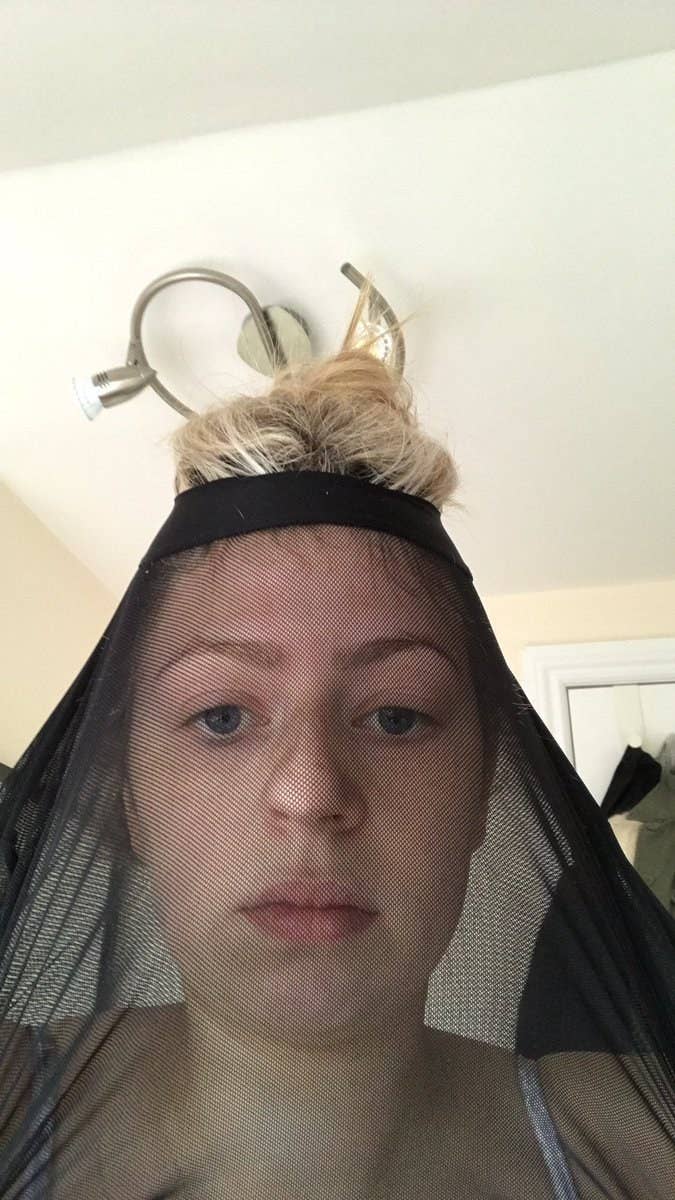 "I thought I either ordered something from the kids section or I have an overly large head," she told BuzzFeed News, laughing.
Skuce then decided to tweet at the online supplier in hopes of getting some answers. Her tweet has not only gone viral, it appears she's not the only customer with this problem.
Other women started sharing photos of their struggles to put on, and take off, PrettyLittleThing's black mesh tops.
The photos are both so unfortunate and truly f*cking hilarious. "Same, b." Please send help.
"@OfficialPLT sort your shit out."
When 17-year-old Heather Platts saw Skuce's tweet, she realized she, or her perfectly normal head size, was not the problem here. "I just don't understand how they managed to not see this design fault when actually making the clothing," she told BuzzFeed News.
Platts said it appears it's an issue that extends beyond one style of their clothing. Platts said she also purchased this £25 mesh bodycon dress, and she very quickly experienced her own "expectation vs. reality" of online shopping.
People can't stop cracking up and joking that this is yet another unrealistic body image expectation to live up to.
And others were just thankful it could give them a much-needed laugh in these recent times.
PrettyLittleThing.com told BuzzFeed News they are issuing full refunds to anyone who purchased the shirt, and other similarly faulty products. They've removed them from their site.
Both Platts and Skuce said they received direct messages on Twitter from customer reps, who've offered them full refunds after they return their mesh items.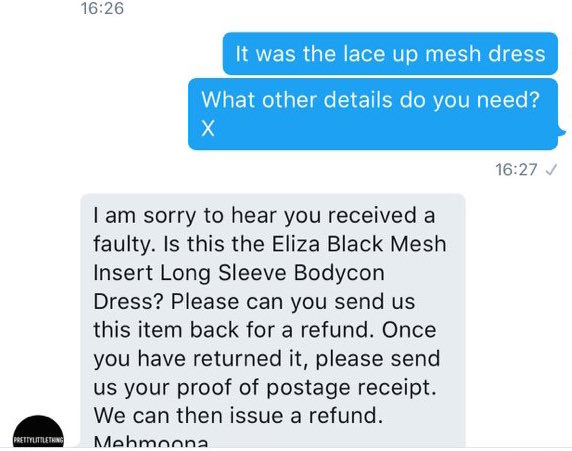 Skuce said she's pleased with how PrettyLittleThing handled the debacle. But she still finds the thread of women sharing their ridiculous fail pics "hilarious" and "reassuring that I didn't have an overly massive head!"