Christin Johnson of Fostoria, Ohio, took to Facebook two weeks ago to share photos of her daughter with a very short haircut. She claimed her daughter's father and stepmother forced the child to cut it after she had "highlights put in her hair for her birthday."
"This is what my daughter looked like Sunday when I took her home and the other two pics is what happened today before she was brought to me…all over me having highlights put in her hair for her birthday!" Johnson wrote on Jan. 31.
She included a photo of her daughter, Kelsey, with long hair, and two photos of her in a dramatically shorter cut with her face covered.
The post ignited an online firestorm. It has been shared over 25,000 times with thousands of comments, with many people criticizing Kelsey's father and stepmom.
"This is emotional abuse," one person wrote.
"She is beautiful," another commented.
People began sharing photos of the dad and stepmom, and commenting on their public Facebook photos.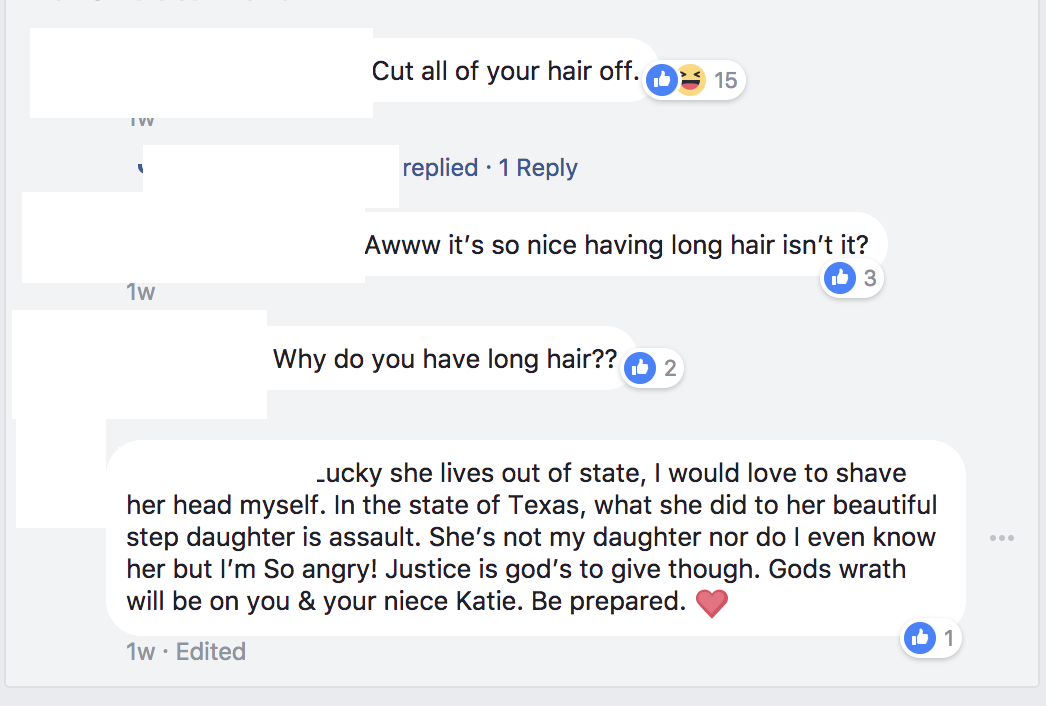 Now, the Haskins Police Department confirmed to BuzzFeed News they are investigating a claim of possible child abuse in the incident.
Police Chief Colby Carroll told BuzzFeed News Johnson filed a complaint alleging her daughter's father and stepmother forced the haircut on their daughter as punishment the same day she made the post.
The investigation of "potential child abuse" is still pending, Carroll said.
The Middleton Township Fire Department, where Kelsey's father and his wife are volunteer firefighters, also placed the two on leave after the incident.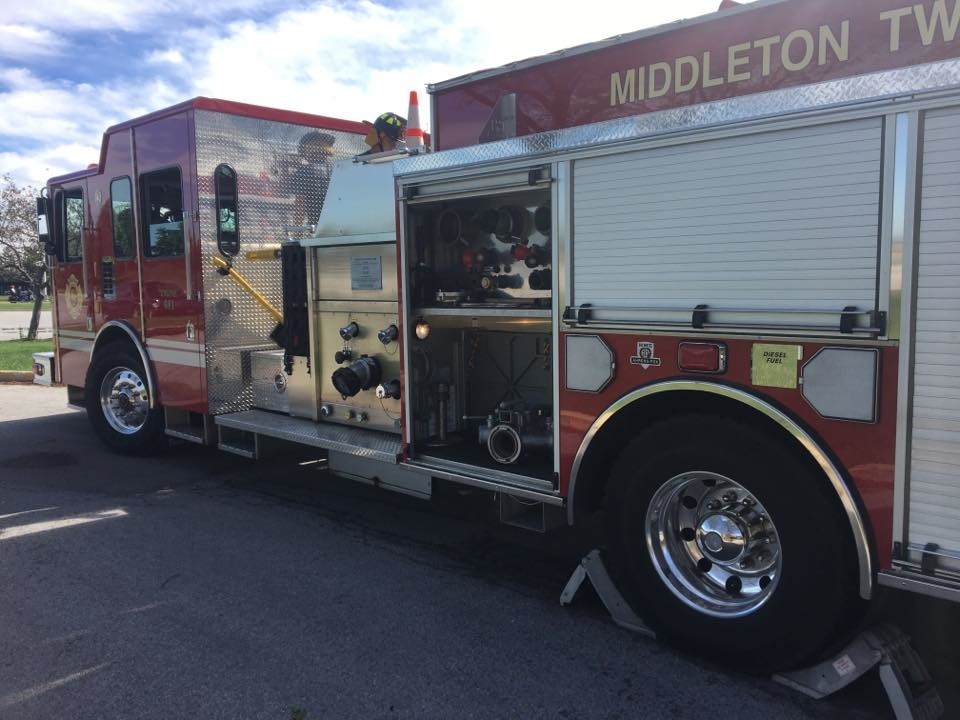 Middleton Township Fire Chief Steve Asmus confirmed to BuzzFeed News the couple is still on leave, pending the results of an investigation by police and by local child protective services.
Wood County Children's Services could not confirm whether an active investigation into Kelsey's father and stepmother was taking place, "under Ohio Law," the director of the organization told BuzzFeed News.
Neither Kelsey's dad nor her stepmom returned a request for comment from BuzzFeed News.
BuzzFeed News couldn't reach Johnson for this story, and she doesn't seem to have responded to inquires from other media outlets.
Johnson posted on Facebook last week that her friend, who is a stylist, invited Kelsey to her salon so she could pick out a wig.
Shannon Vanderhorst, a fellow stylist at Lady Jane's in Toledo, Ohio, who was there the day Kelsey came in, told BuzzFeed News her coworker Haylee had grown up with Johnson, and was the one who asked a team of stylists at the salon to help "give [Kelsey] some confidence again" that day.
"When she first came in, she came in with her hood on. She didn't want anyone to see her. She was feeling pretty embarrassed," Vanderhost said of Kelsey.
Once Kelsey had her makeup done and her wig on, "She loved it — there was light in her eyes," Vanderhost said.
"I'd like to thank the ladies at Lady Jane's on Glendale in Toledo, OH for making my baby feel more like herself!" Johnson wrote in the post.