Earlier this month, the incredible story of marathon runner Dion Leonard and a little dog named Gobi captivated people around the world.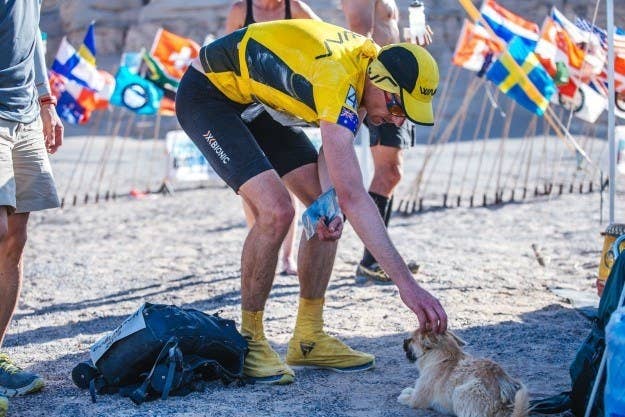 If you haven't heard, you should read up on the tear-jerking journey of the stray dog, who ran 77 miles alongside Leonard during a race in the deserts of China.
The race formed an unbreakable bond between the two.
The dog spent the rest of the six-day race with Leonard, and was eventually named "Gobi," after the name of the race.
When people heard about this story, donations came flooding in to help Leonard adopt Gobi and formally bring her to the UK, where Leonard lives.
Leonard had to leave Gobi with a friend in Urumqi, a city in Northwest China, as they initiated the process of adoption.
But there's been an unfortunate and sad update: BuzzFeed News has learned Gobi is now missing. It's suspected he ran away from home.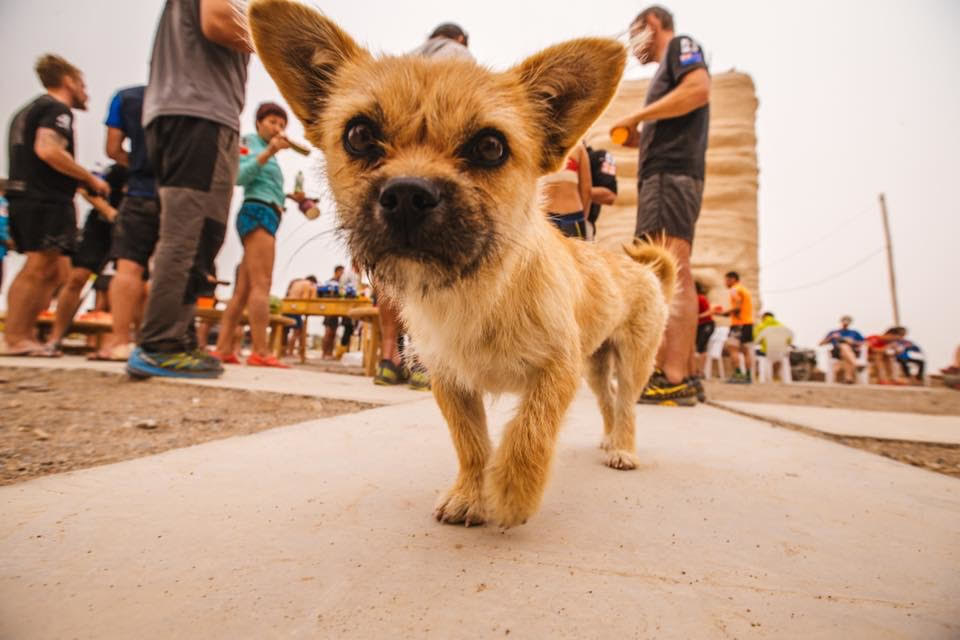 Leonard received a phone call from China Monday afternoon with the panicked news. He believes Gobi had been missing for a few days already, but his friend had been desperately trying to find her in Urumqi.
"I'm heartbroken and devastated to think I won't get to see her again and have her in my arms," he said. "I just hope we can find her quickly and that she is safe and sound."
People in China immediately helped to post signs around the Urumqi region and share Gobi's information on Weibo and WeChat. There is now a QR code to spread the information more quickly and widely.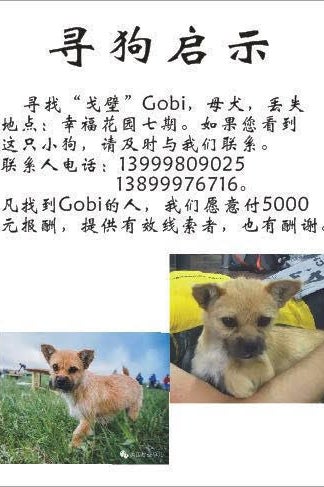 Leonard and his friend have organized teams of people on the ground who are continuing to search for Gobi.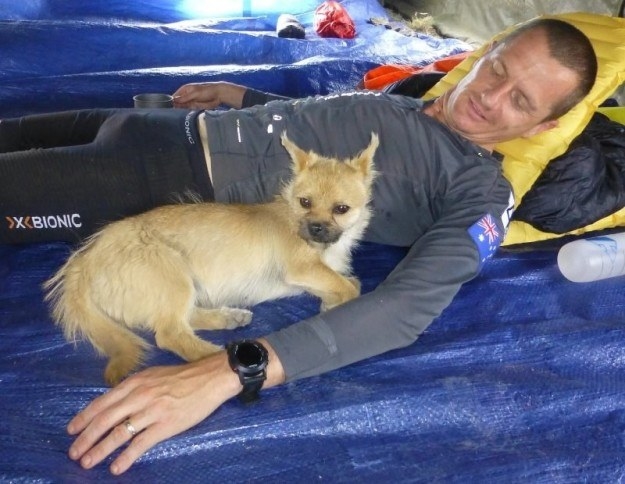 There is even a reward for Gobi's return. And since the money raised for her adoption can't be used toward the search, he's now started a crowdfunder to raise resources to expand and continue the search.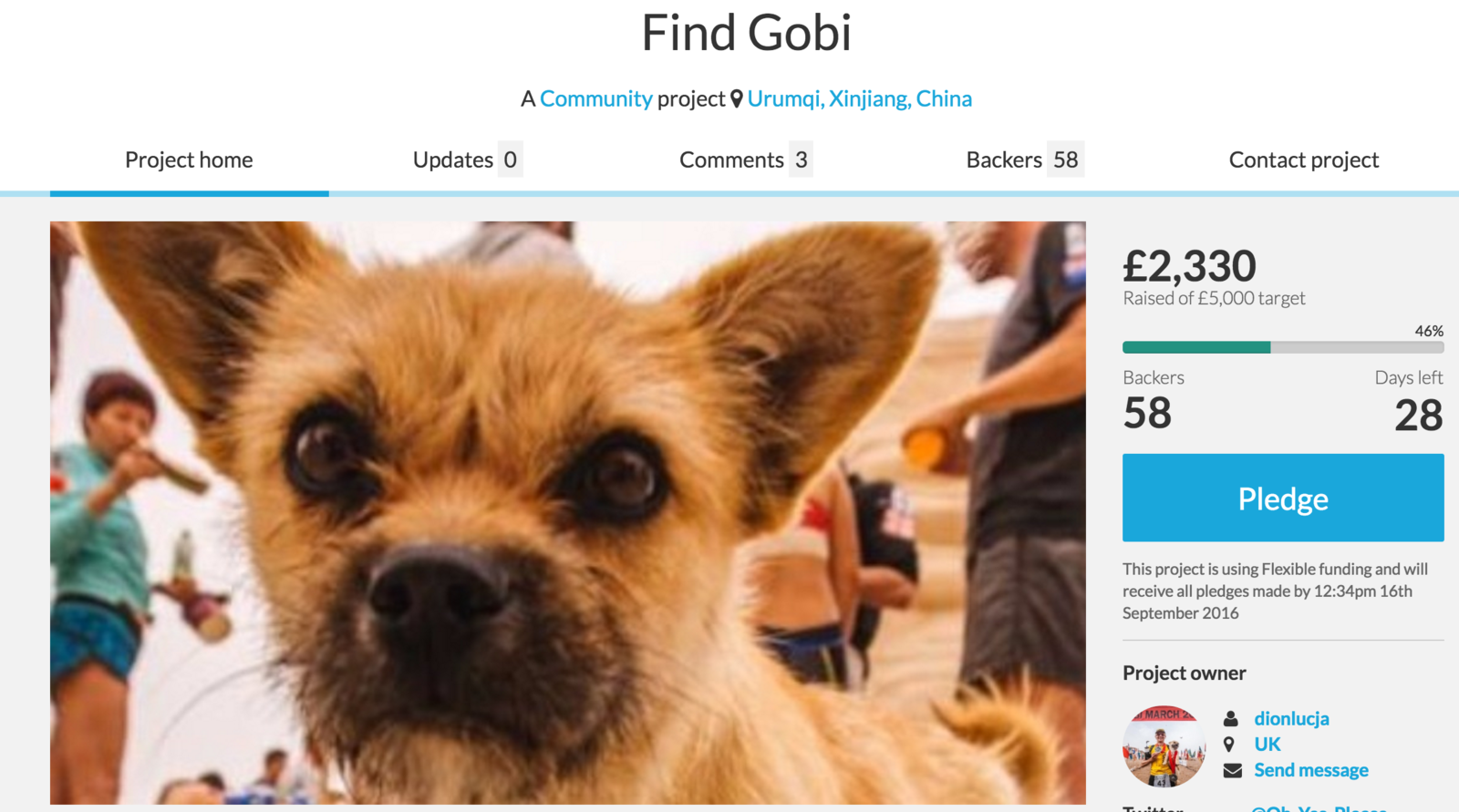 "We don't have any budget to fly out and help find her or buy other advertising options, so this limits what we can do to find her," he said to BuzzFeed News.
Leonard wrote to backers of this campaign: "I thank you all from the bottom of my heart for supporting and helping anyway you can."
Leonard stressed that he does not want this to turn into a "blame game." He said he believes it was an accident, and the goal is to find Gobi safe.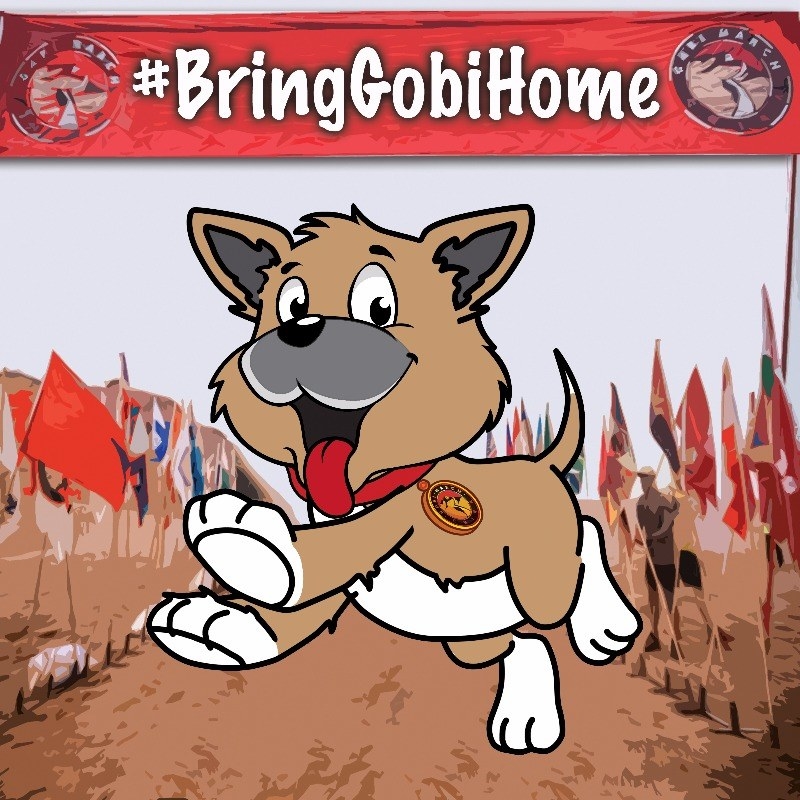 Leonard is desperately asking people to share Gobi's information on social media to raise more awareness. "That would be a great help," he added.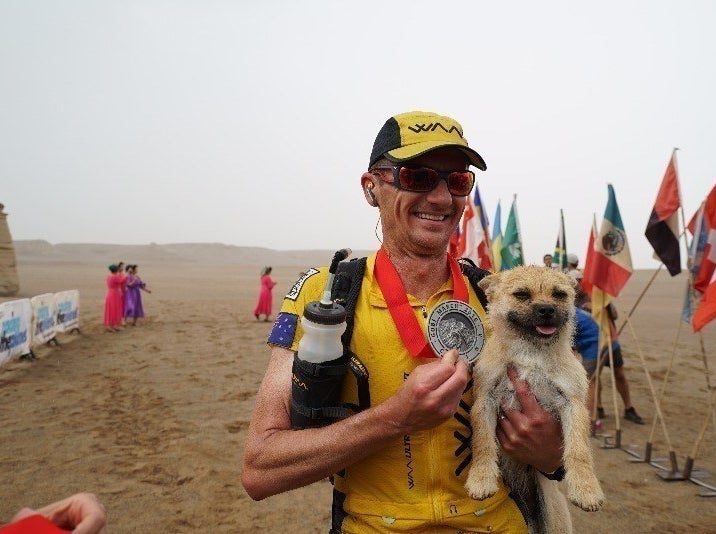 If you have any information, please get in contact through the "Bring Gobi Home" Facebook page here.
"While we have a team of volunteers and locals from Urumqi looking for her, it's a needle in a big haystack, so we need to ensure we are doing all we can to find this amazing little dog," Leonard said.