This is 19-year-old Cristi Hanzel from Littlerock, California. And that's her cat who she's named Wednesday — "after Wednesday Addams since they are both so sassy," she told BuzzFeed News.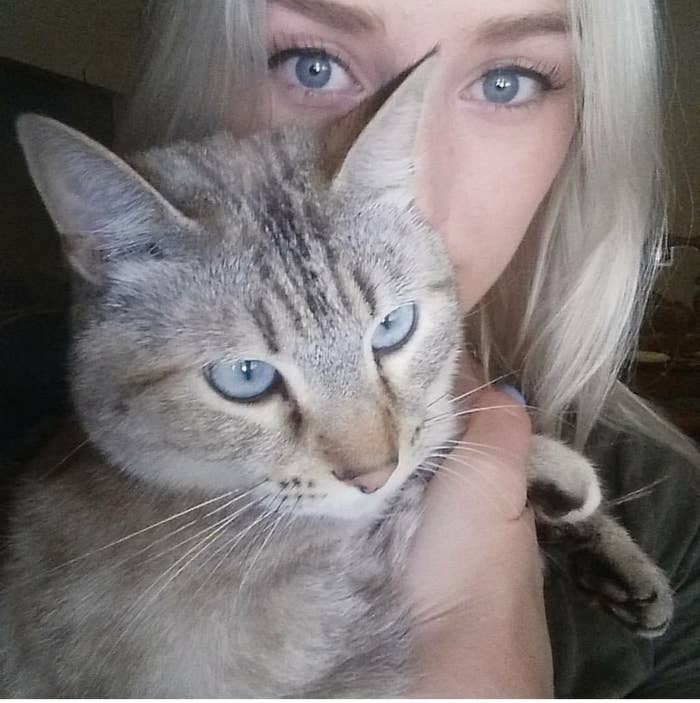 Last week, after getting her nails done, she went to Target to get nail caps for Wednesday's lil' claws. That's when she found caps that were almost identical to her own nail polish.
"I'm obsessed with my cat so I was excited to go home and put them on her," Hanzel said. Look at these two flaunting their matching nails!!!!!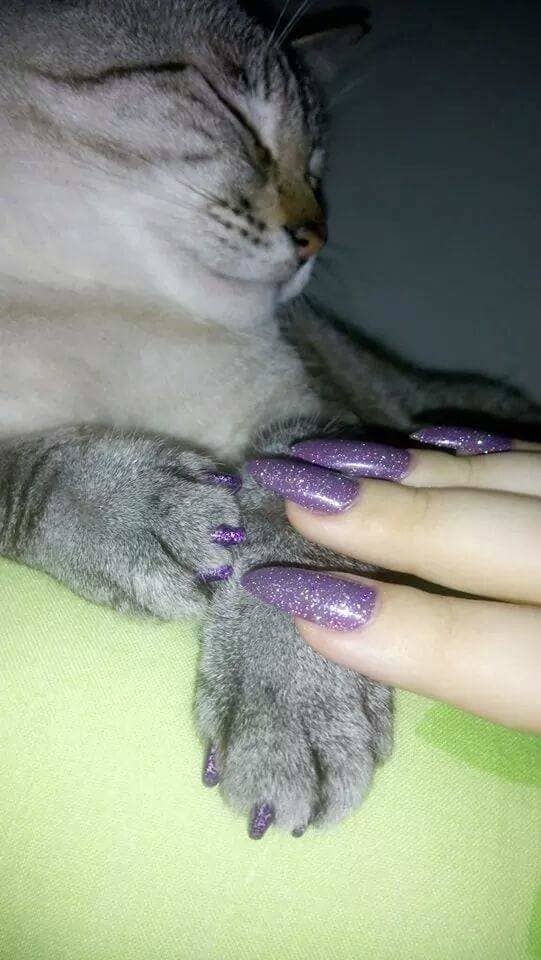 But somehow her photo with her cat — which has a conservative 18 retweets — was picked up by The Internet. And it quickly went hugely viral, being re-shared by various, envious strangers. "How I'm trying to be," one user, @Necromancer_95, wrote. His tweet has been retweeted nearly 30,000 times.
Not only are people ~inspired~ by this special kind of ~relationship goal~, apparently a lot of pet owners are already on this wave.
Particularly among dog owners.
As all pet owners will advise, Hanzel warns people (and owners who don't know) to not coat your pets' nails with actual polish or paint. "[It's] actually toxic for your cat's nails."
Hanzel said she's already placed orders for more cat nail caps that match her other polish colors. Godspeed, friends.