Sabrina Gonzalez is a new mom from San Jose, California. She has an adorable 5-month-old, Madeline Jane, who has one helluva grandfather.
Last Friday, Gonzalez's dad, who works at Costco, posted a photo of himself in front of a shipment of comically ginormous teddy bears. Gonzalez jokingly commented on the photo saying Madeline "needs one of those."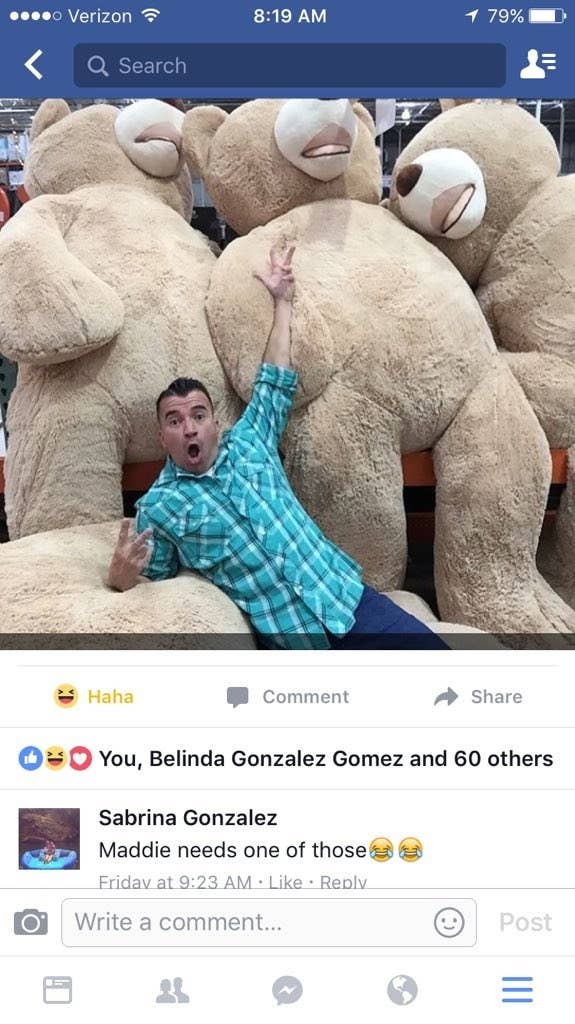 Grandpa apparently didn't take it as a joke, because "next thing I know, I receive a text from him saying he bought her one," Gonzalez told BuzzFeed News. He sent her photos of himself trying to transport the huge bear through Costco, and to his truck.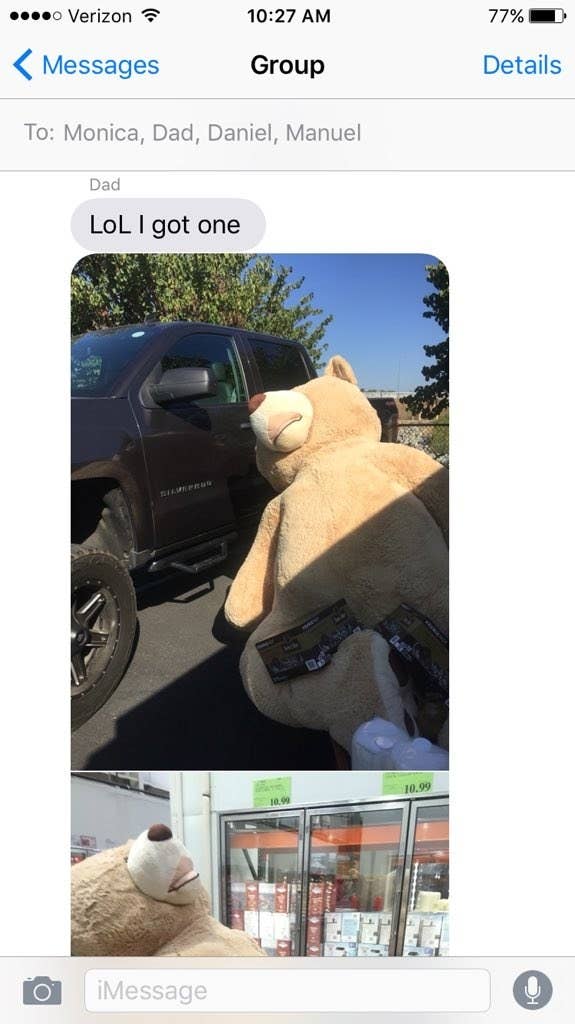 If you don't know or realize just how big this bear is, here are some photos Gonzalez took of her daughter with it in their living room for scale.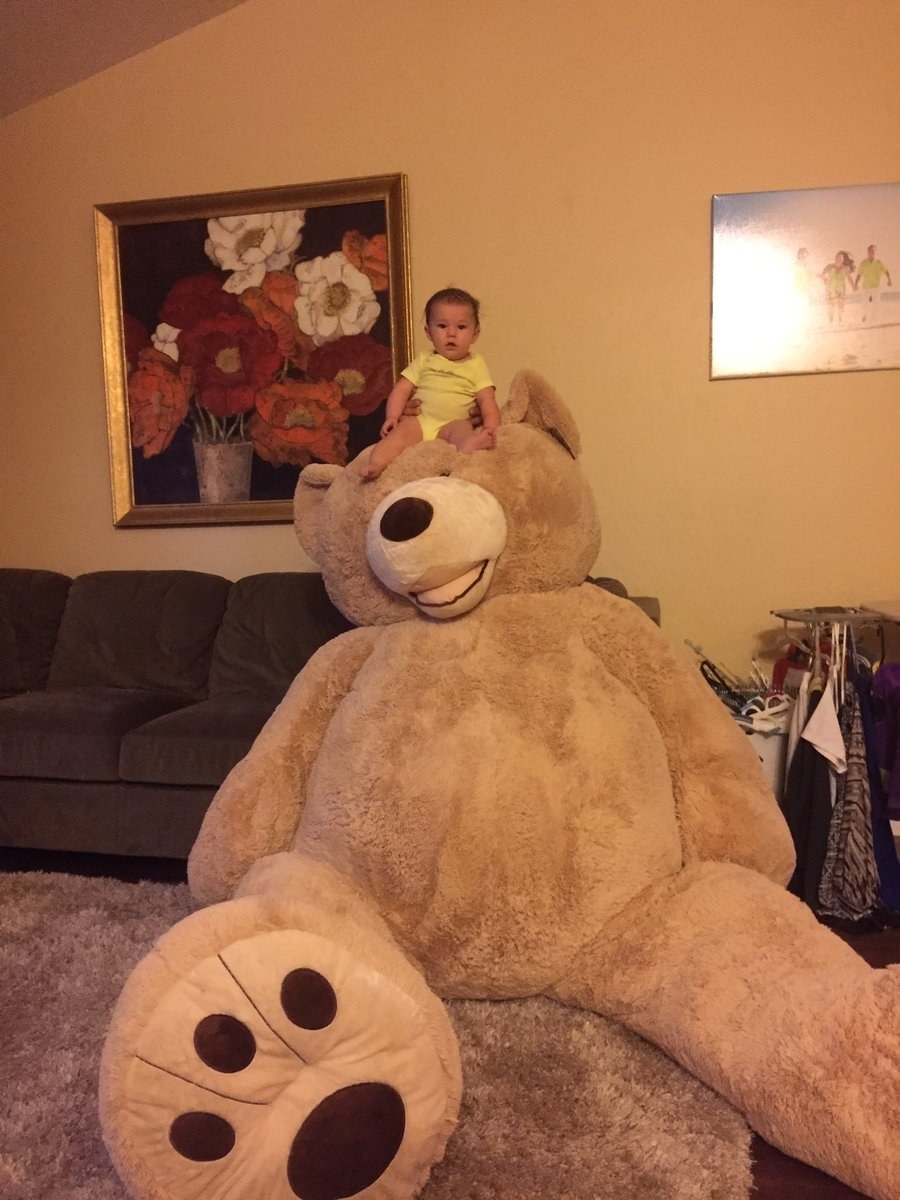 !!!!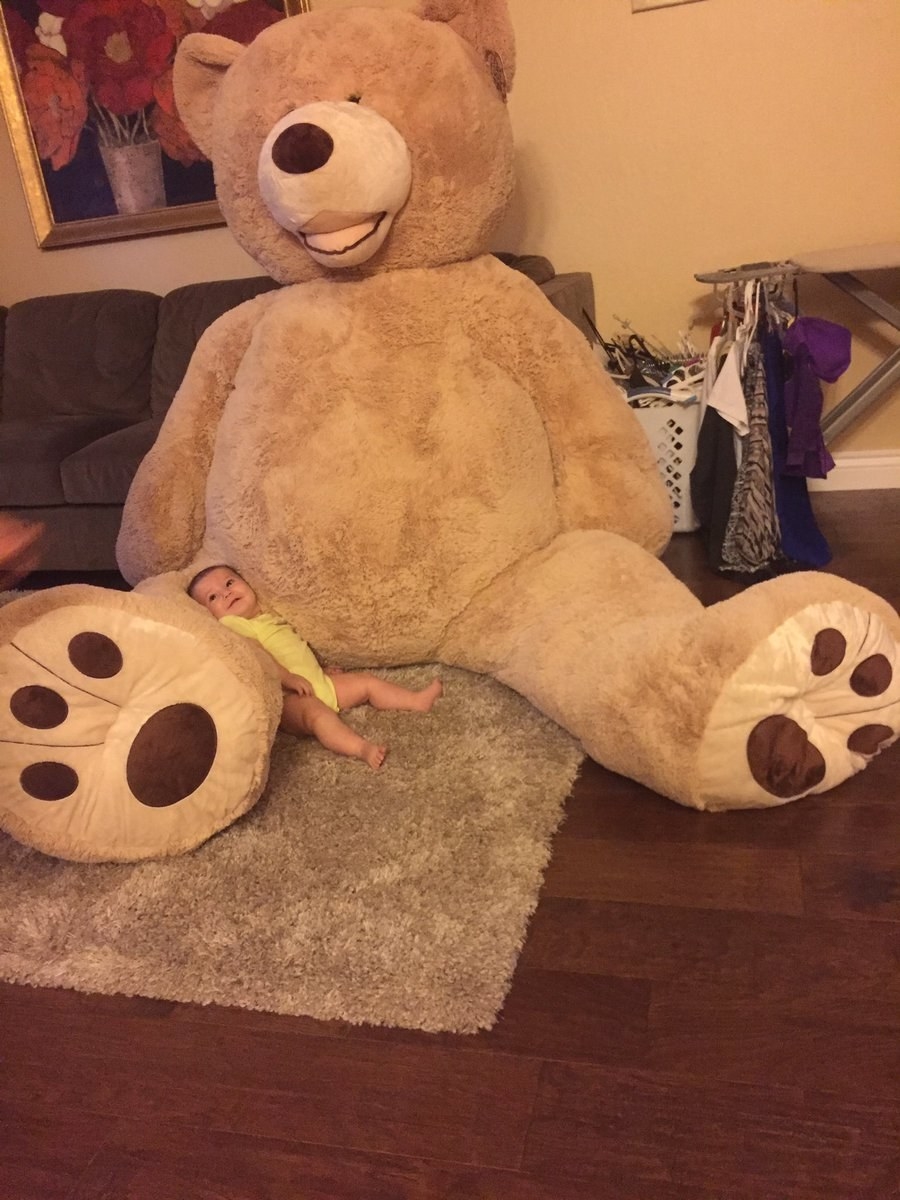 She then shared the hilarious photos on Twitter. People got a kick out of it, and her tweet was retweeted over 35,000 times over the weekend.
People found it adorable and so, so amusing.


Madeline's reaction to the teddy bear melted everyone's heart.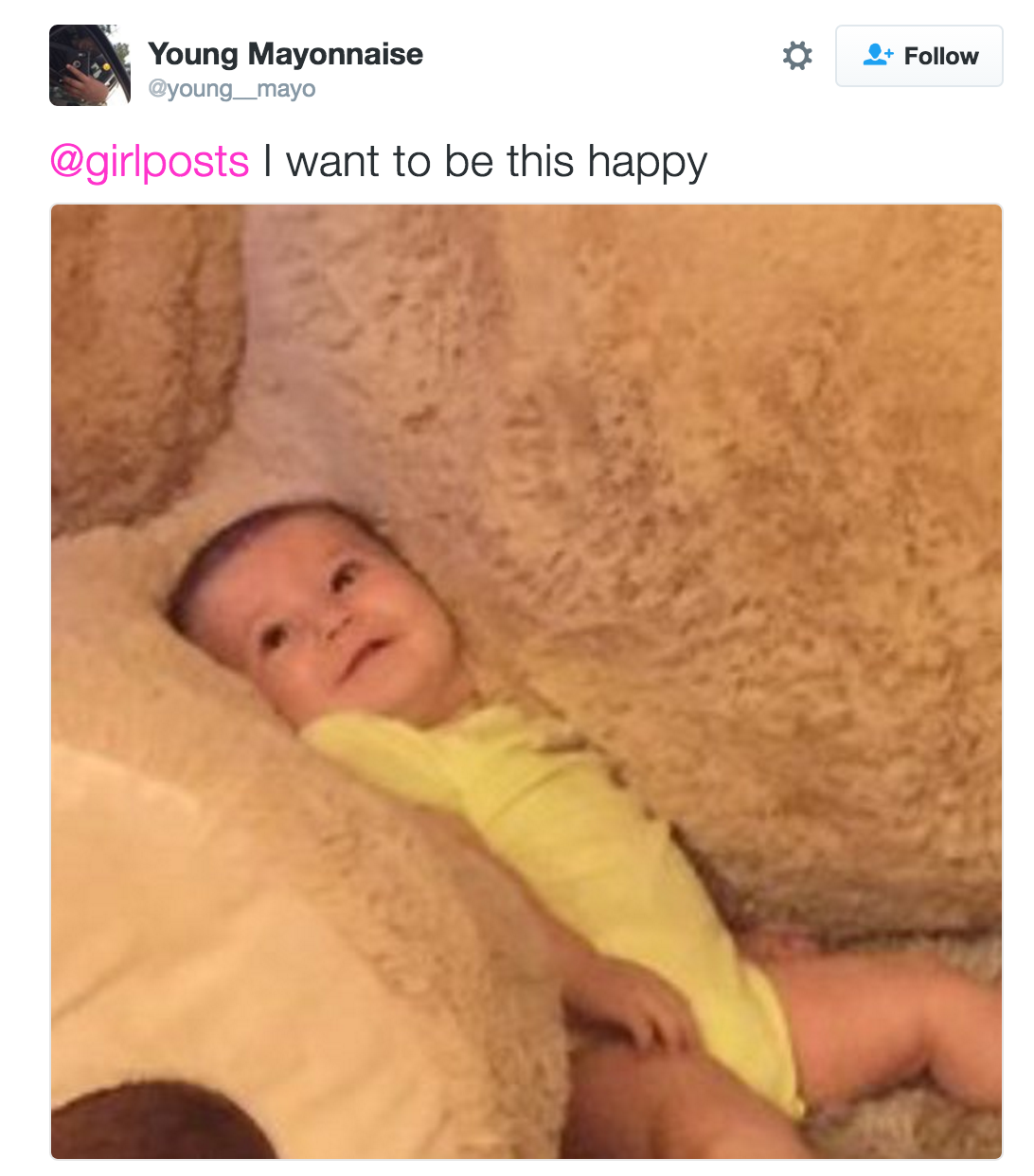 Gonzalez said Madeline gets "all smiley" whenever she's around the bear.
She adds that she's not too concerned about the teddy bear's size — even though it takes up the entire room — but she will be closely watching her daughter playing with the bear "so it doesn't fall on her or anything," she said.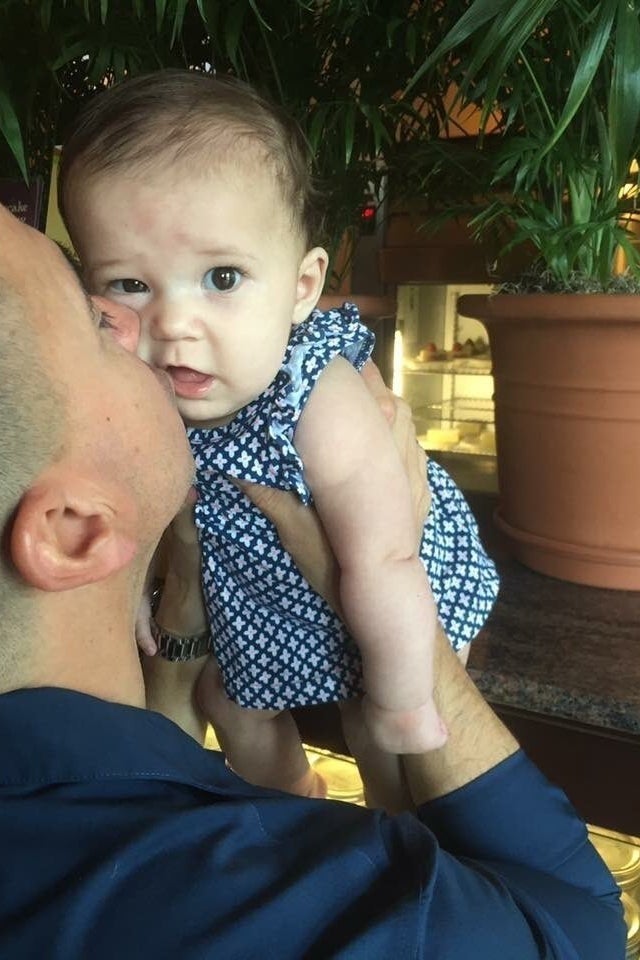 "Madeline absolutely loves it, and it's so funny seeing her next to it," she said.