Angelina Jolie has reportedly filed for divorce from Brad Pitt. Love is dead, why are you doing this to us, etc., etc.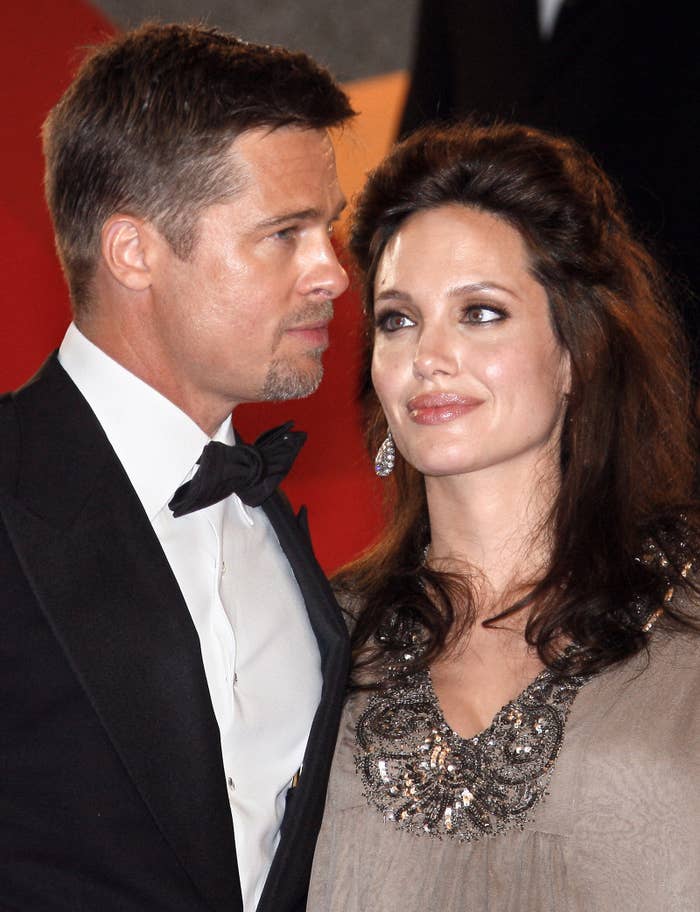 Buuuuuuuuuuut no matter how you feel about Brangelina being over, we all immediately thought about Jennifer Aniston.
It's like our collective petty souls connected on social media, and the Jennifer Aniston/Rachel Green jokes and GIFs all came flooding in at the same time.
In fact, along with the #Brangelina hashtag, Jennifer Aniston and #TeamJen also began trending worldwide.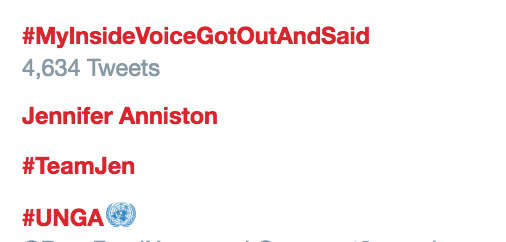 People are imagining how Aniston would react to the news IRL.


But other people are also pointing out that she probably, most likely, does not actually give much of a shit.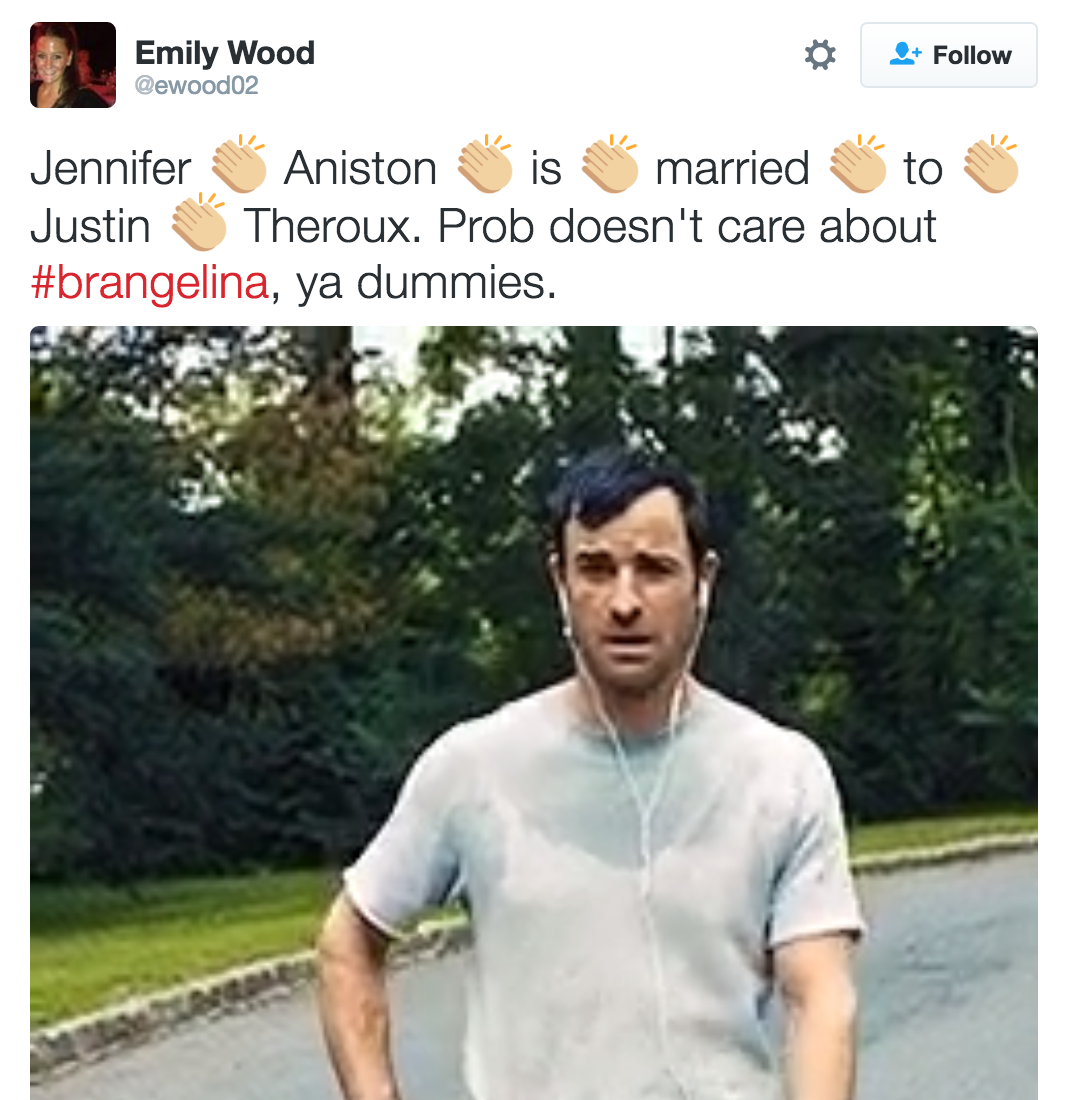 Still, you can't expect the world NOT to be a little messy.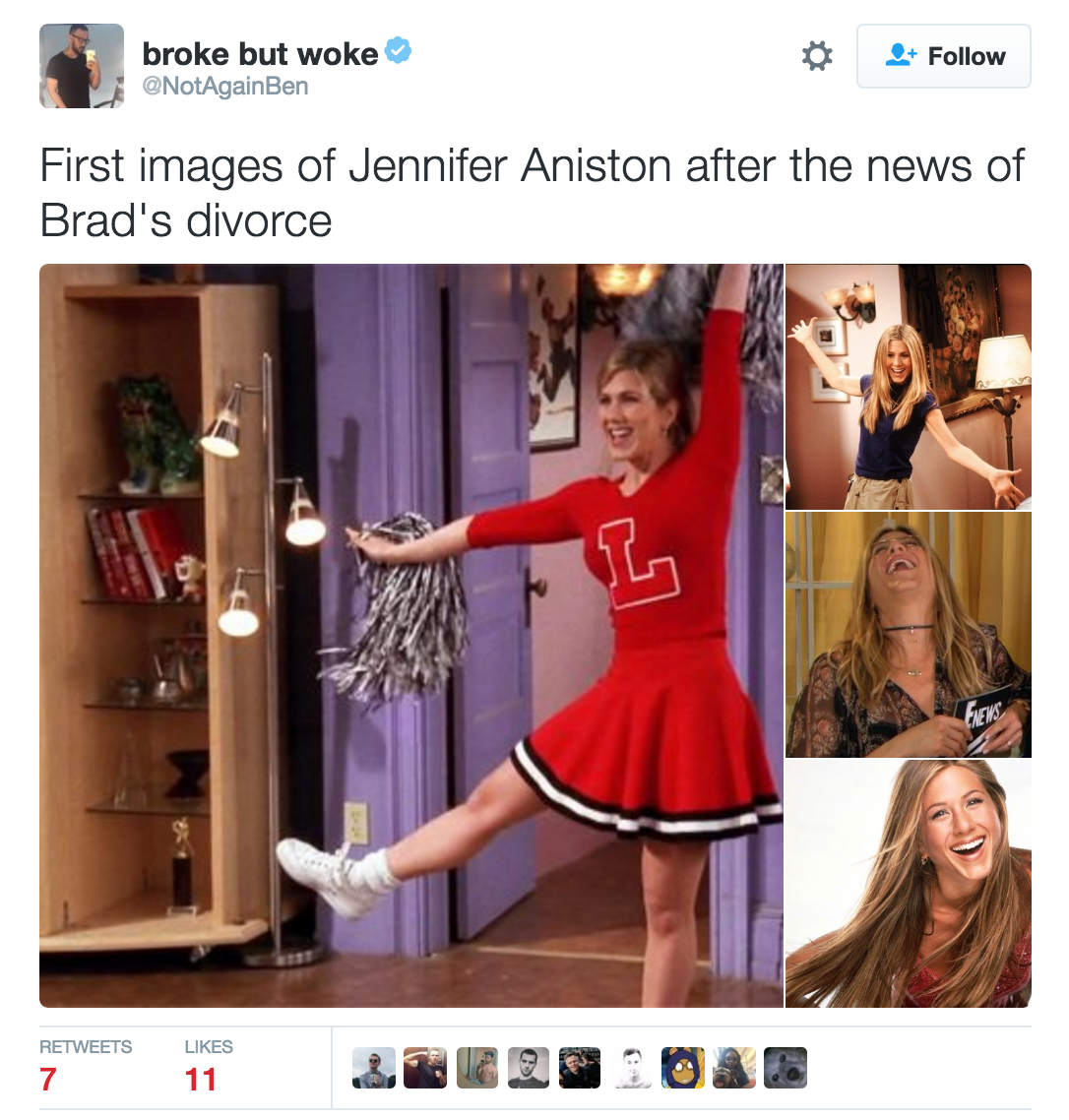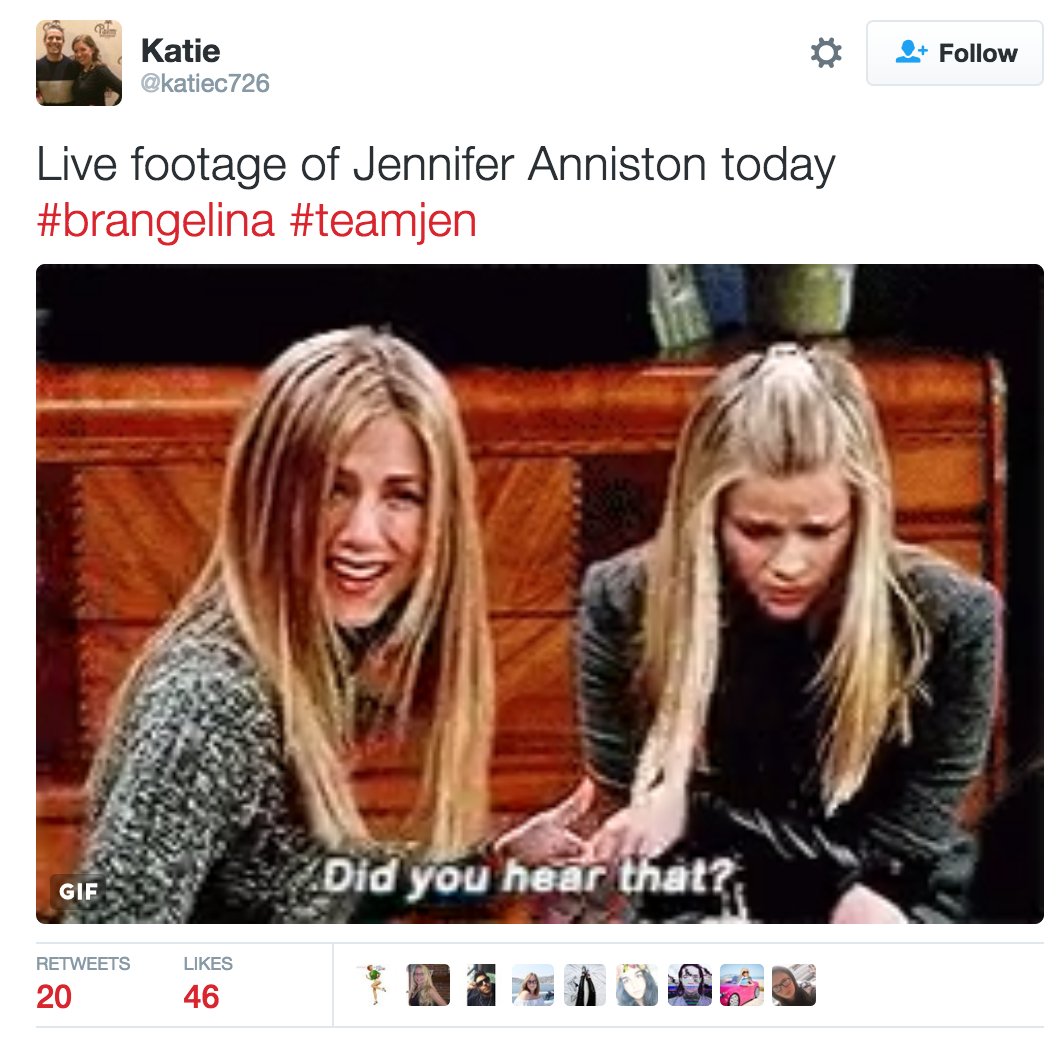 Because today marks The Jennifer Aniston Meme Day of 2K16. Again, we are all so petty.