On Wednesday, a Twitter user shared a fun lil thing he's been doing with his iPhone homescreen lock. He set the background to a photo of Kanye so that "whenever I get a notification, Kanye holds it up for me," he captioned.
It's evidently resonated with people, with over 60,000 retweets already, but really, it's done so much more. It's inspired an entire movement.


People urgently asked him to share that photo of Kanye with the rest of the world.


One man took it upon himself to send it around.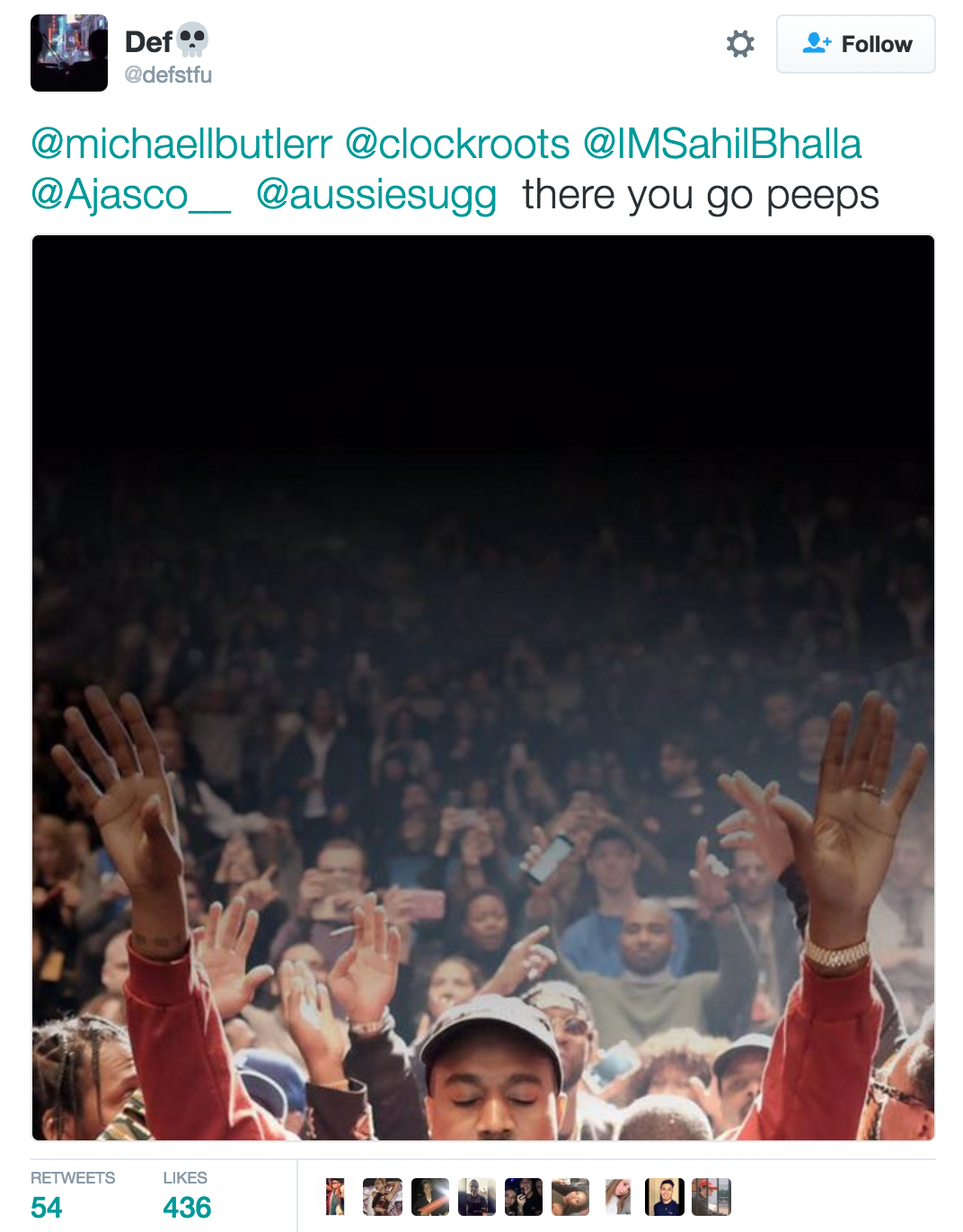 And soon enough, the picture of Kanye-having-a-spiritual-moment-to-his-own-music started spreading onto everyone's lock background.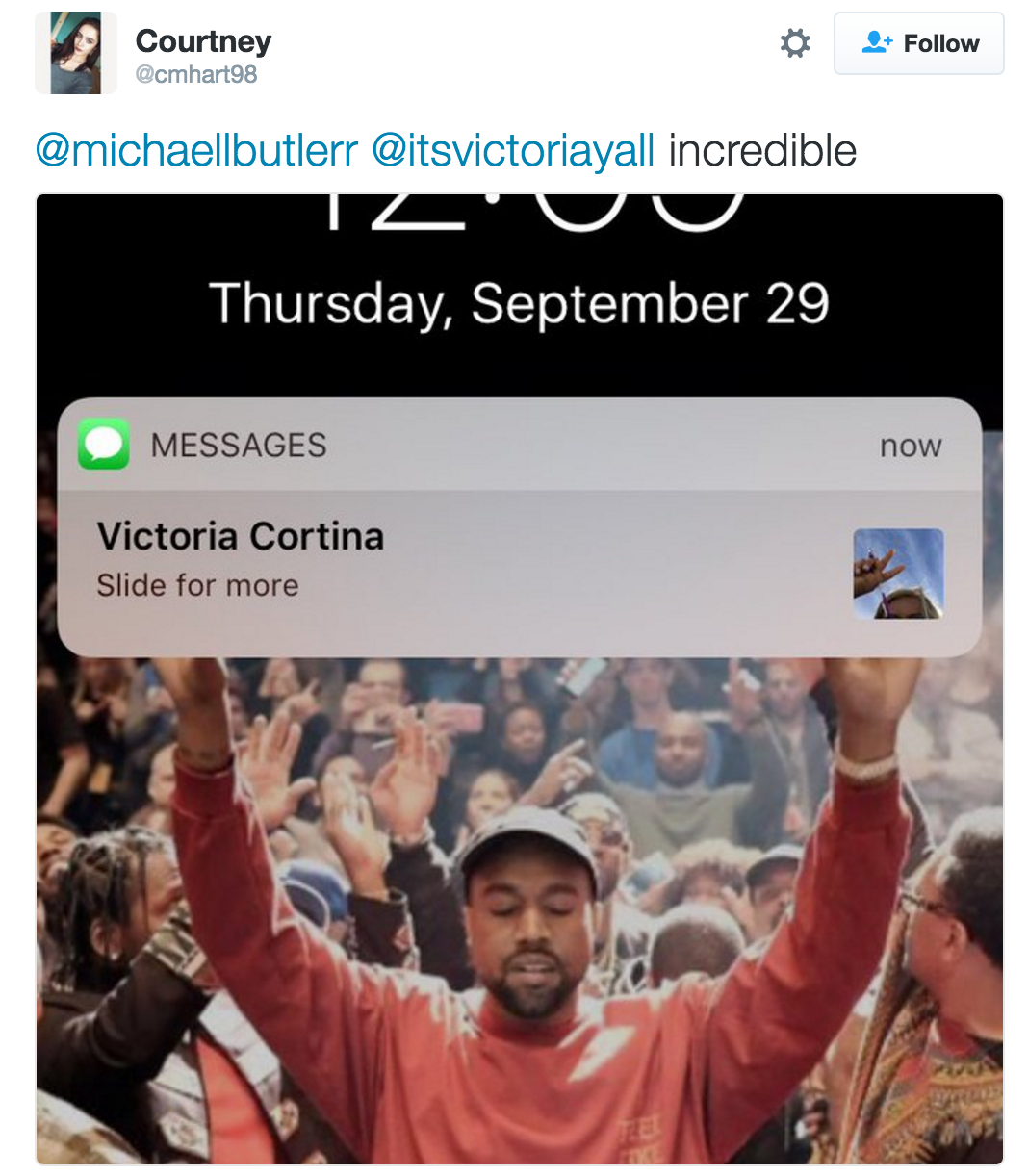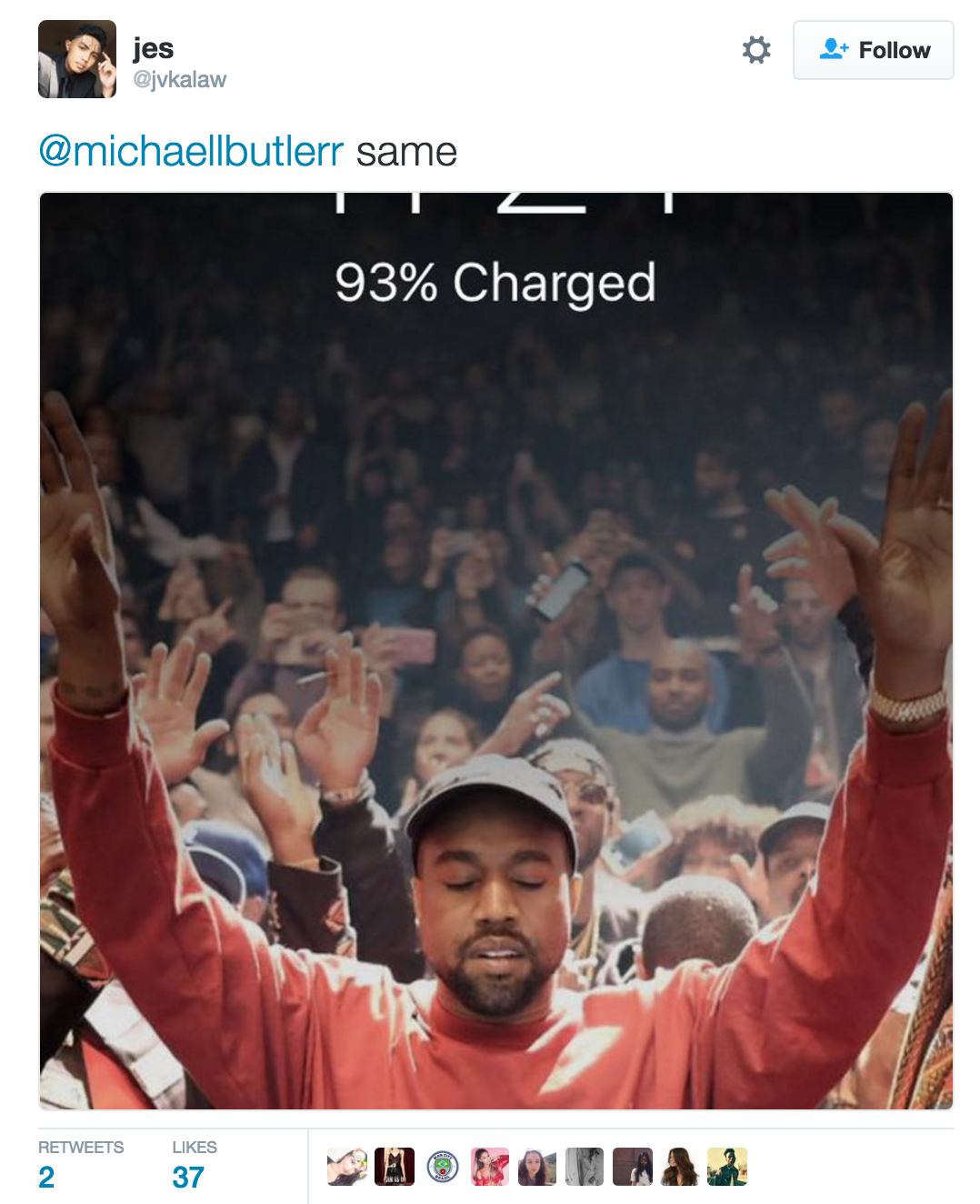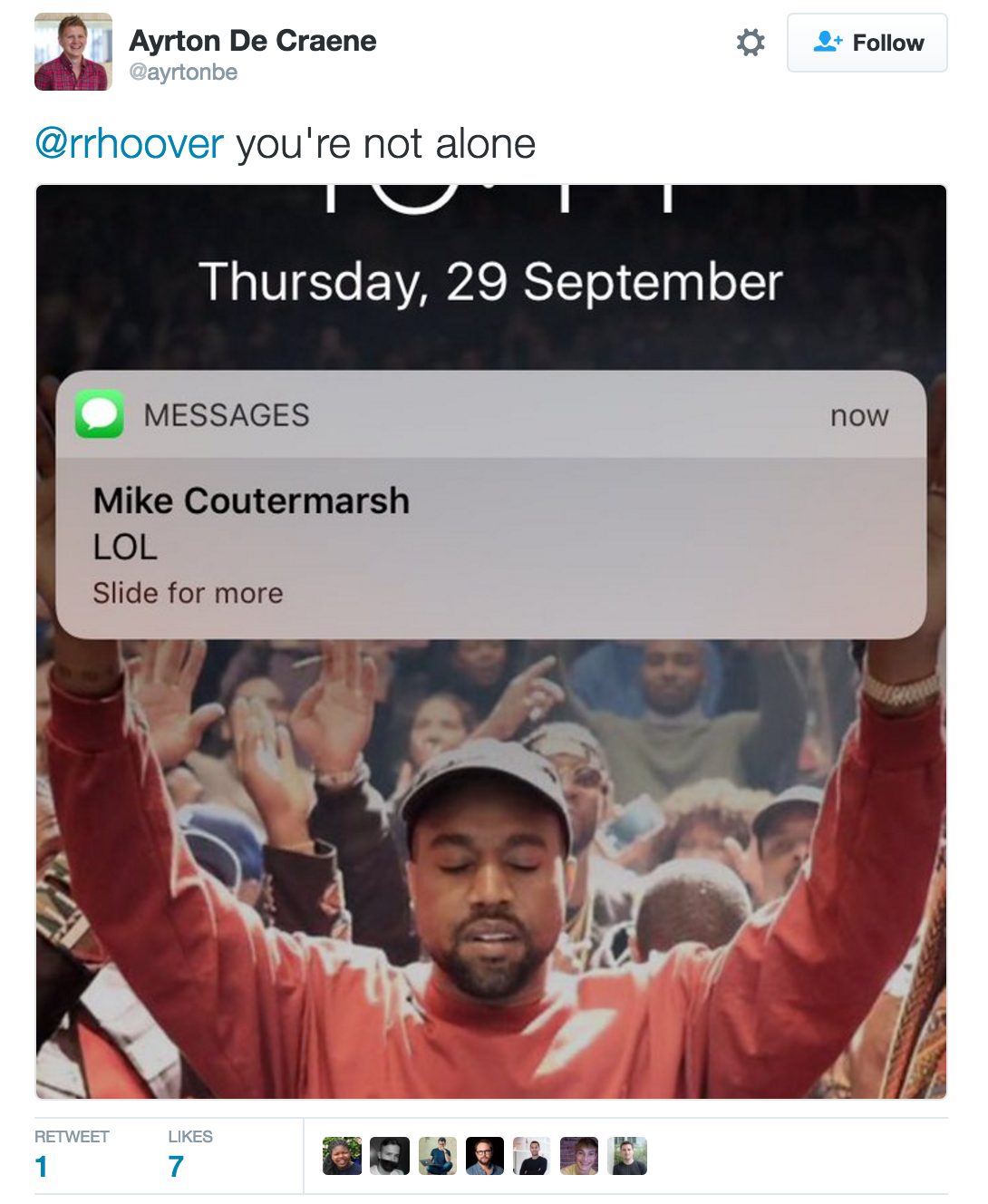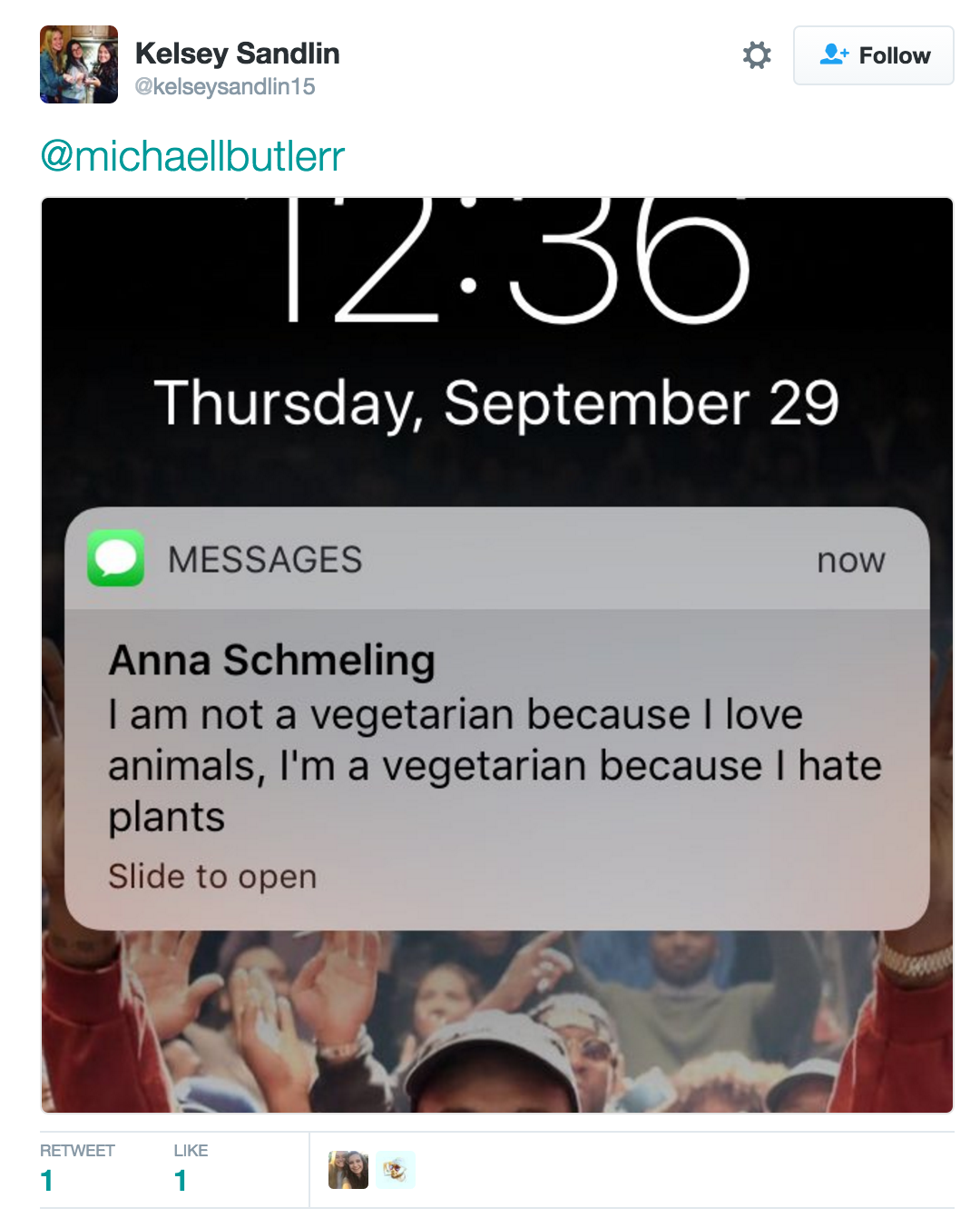 And even beyond the original Twitter thread.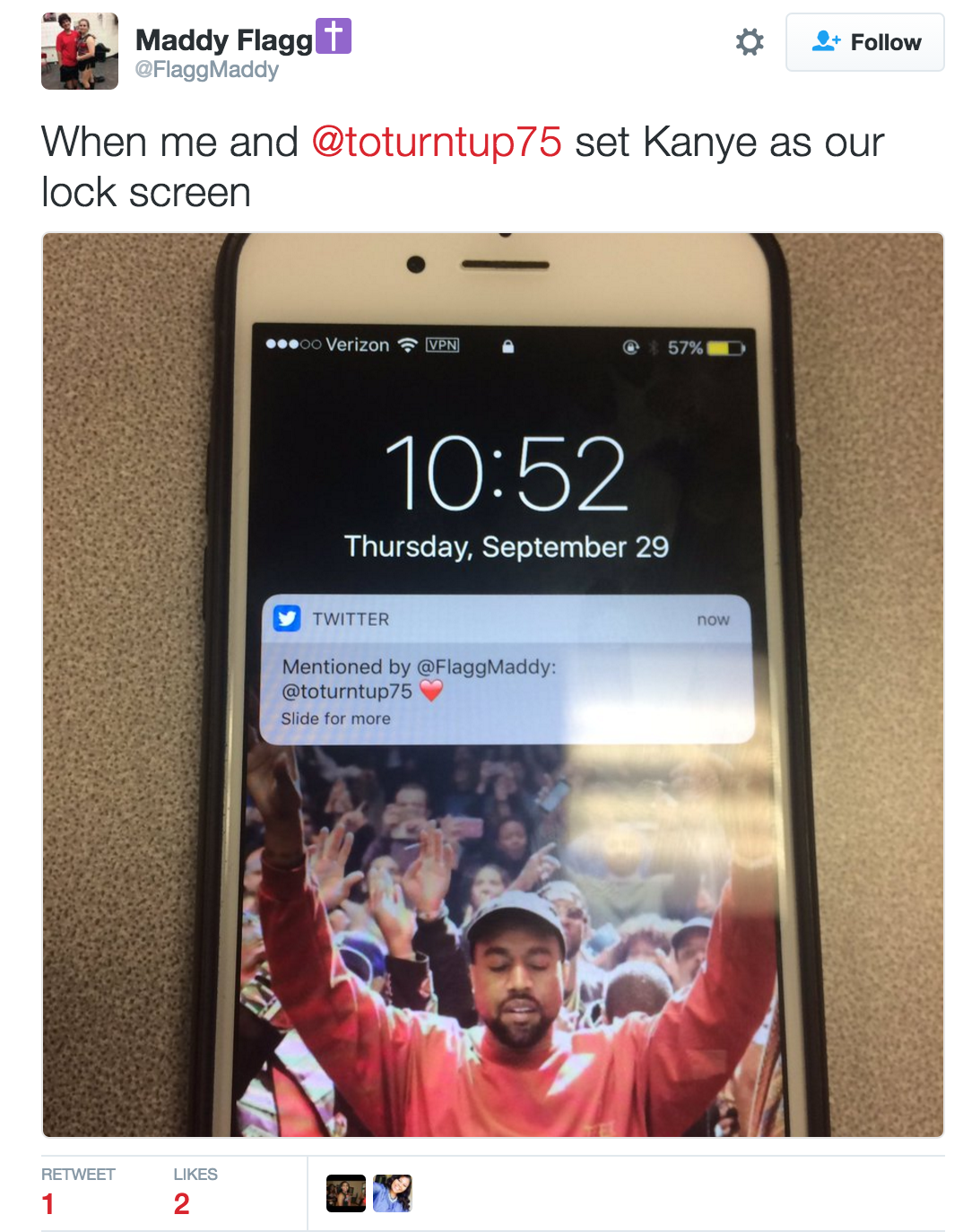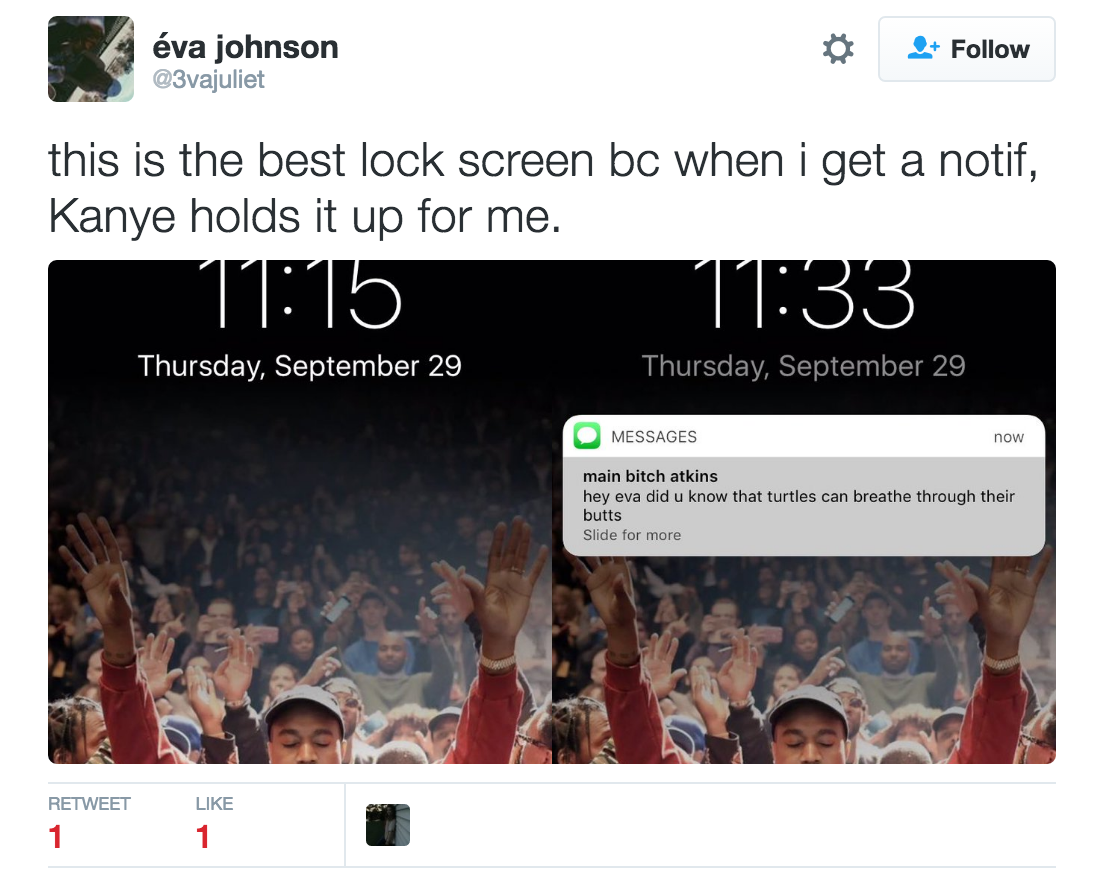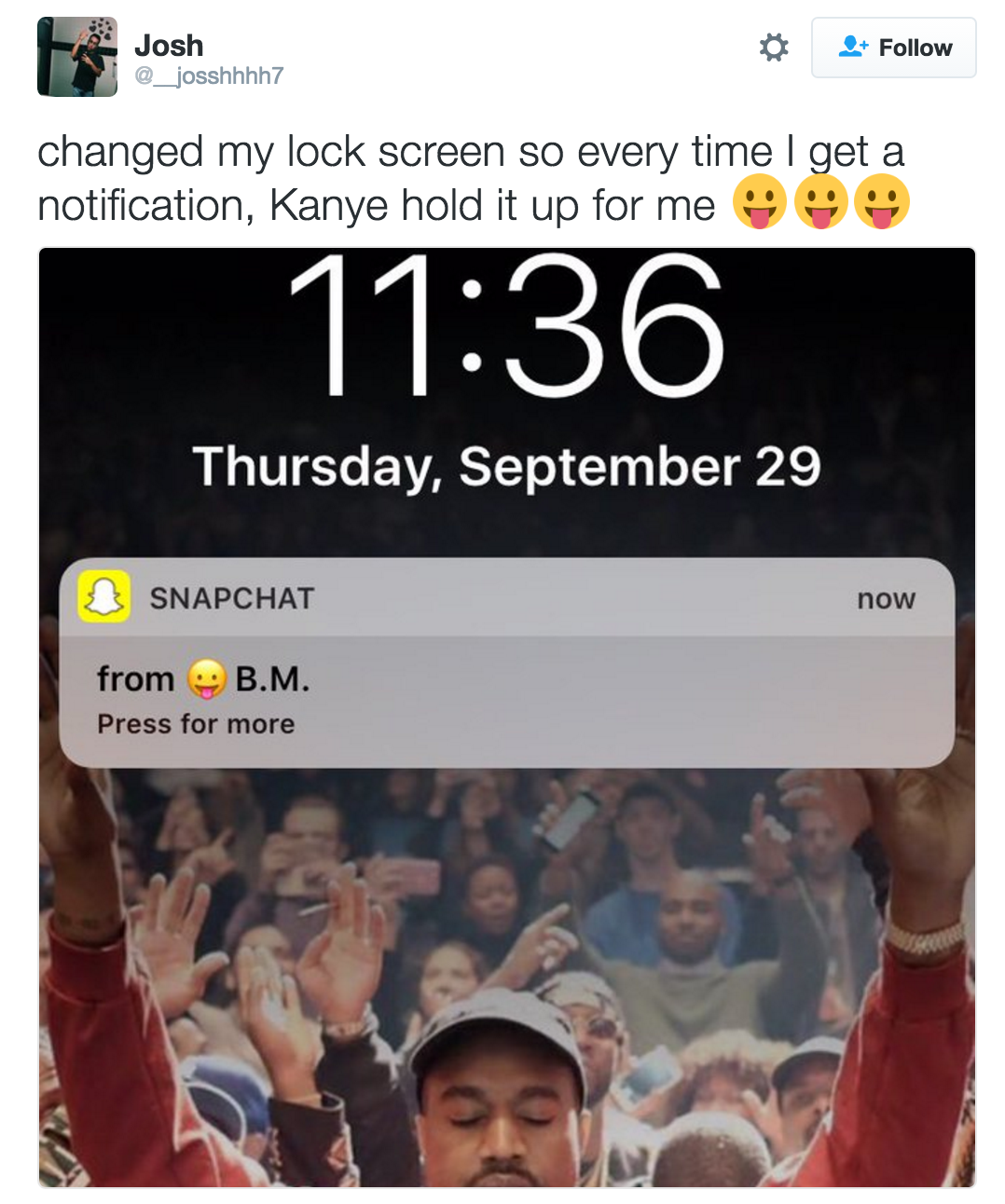 It's inspired even more ingenious text background setups.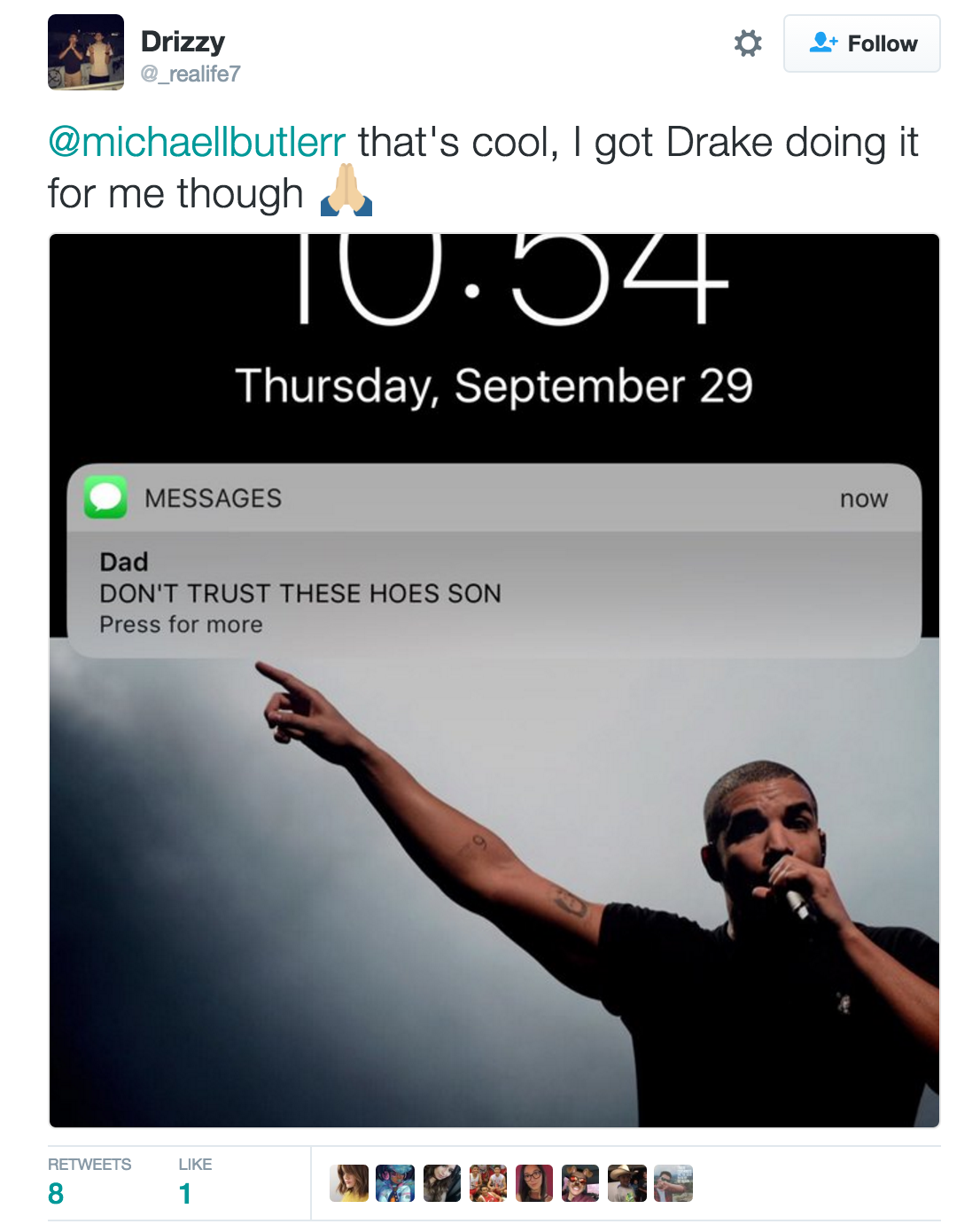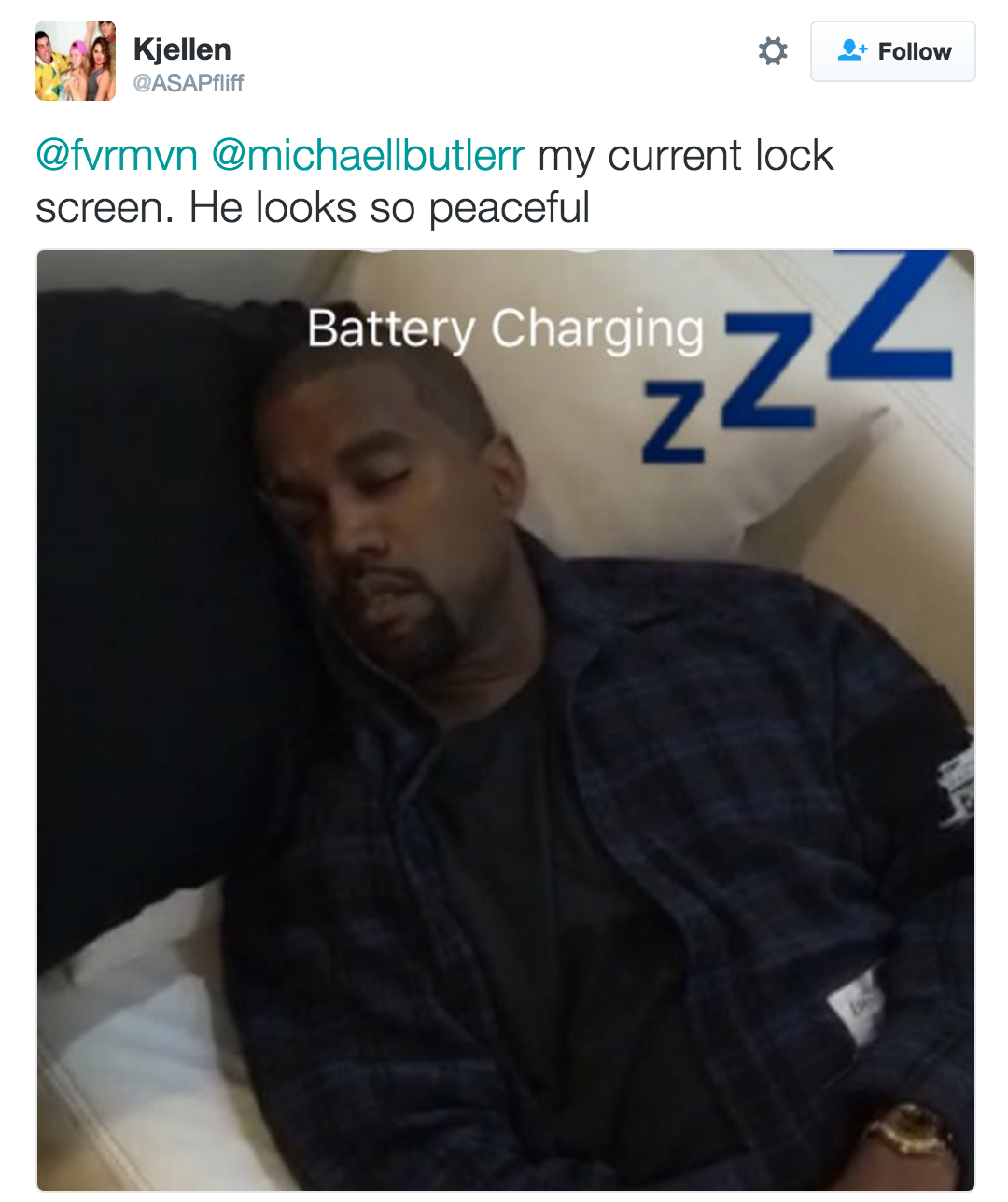 And that's is cute and all, but can we go back to @michaellbutlerr's mom's message for a sec?