People Are Hilariously Trolling This Teen For Pouring Water On Himself. To Be Fair, He's Taking It Pretty Well.
"What the fuck is going on."
You have heard of "thirst trap" photos. You may have even heard of "tell me something I don't know" photos — a popular genre of posts for those who feel compelled to share flattering images of themselves with an arbitrary photo caption.
Over the weekend, one teen ventured to invent a brand-new format of self-indulgent photo-sharing on social media.
Hiwa Busally, an 18-year-old from Nashville, shared a video of himself in the mirror, topless, while drinking and pouring a small cup of water on himself, before dramatically coughing and gasping for air.
He captioned the whole thing, "Is water wet?" It's been liked over 10,000 times.
Busally is an aspiring model who's "currently running and operating my own fitness website."
He is also a full-time student at Tennessee State University and works at his local Walmart.
When asked what motivated his decision to post such a video — in the name of reporting — he responded, "Honestly I really post what I feel like posting."
The video has gone viral not only for the thirst he's successfully trapped, but mostly for how utterly ridiculous people found it to be.
"Dude act like he drowning from a cup of water or sumn," user @swaveyvicc hilariously tweeted in response. Their tweet has been retweeted 34,000 times.
Some were genuinely confused about everything going on in Busally's video.
Others were like, "weird flex, but OK."
"This is the guy equivalent of girls that call themselves quirky," one person wrote.
However, others rushed to his defense. Busally was clearly drowning from the cup of water he dunked over his head. "Could you please show a little respect!" someone urged.
They advised him to have a lifeguard on standby next time he pulls this stunt again.
Or simply to stay away from bodies of water, of any quantity.
Busally said he doesn't "really care to be honest" about "the hate" he's receiving. In fact, he said he's enjoying reading all of the reactions and jokes about him.
"It went down the wrong pipe, in my defense," Busally said.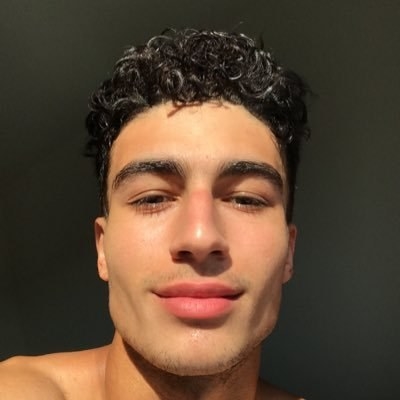 He assured BuzzFeed News he's now fully recovered from the incident.