Tonight marks the first vice presidential debate between Tim Kaine and Mike Pence, and the country is at the edge of their seats in anticipation.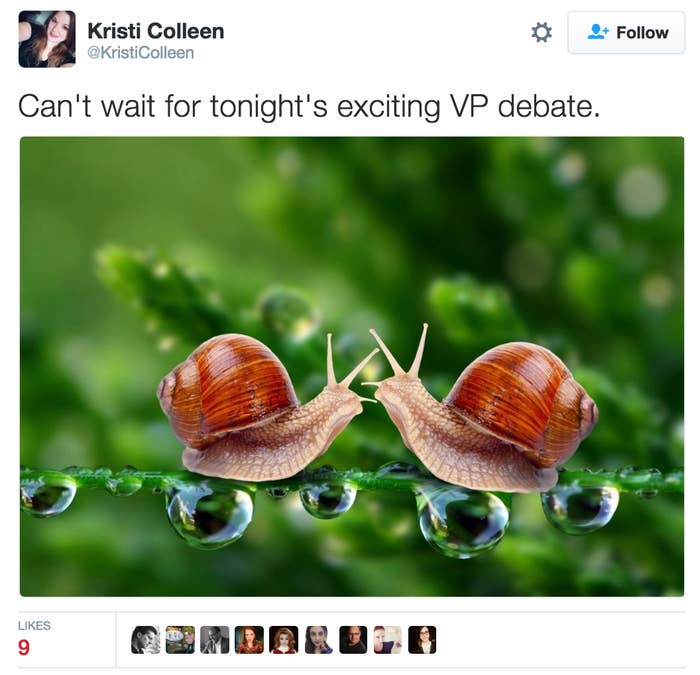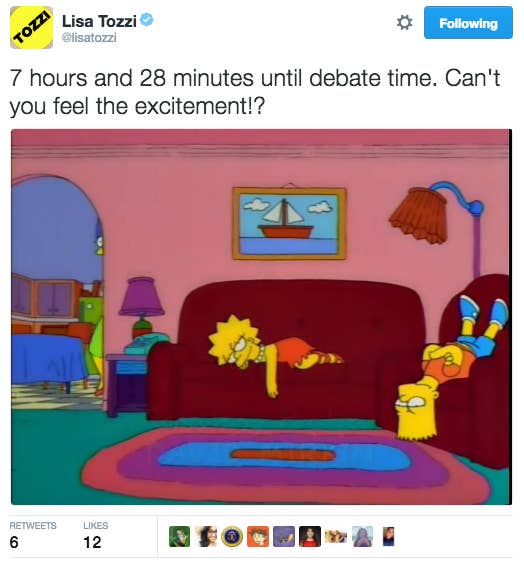 It's the historic night we've been waiting for all campaign long.


Two big names are duking it out, and people are holding their breaths for all the drama that will go down.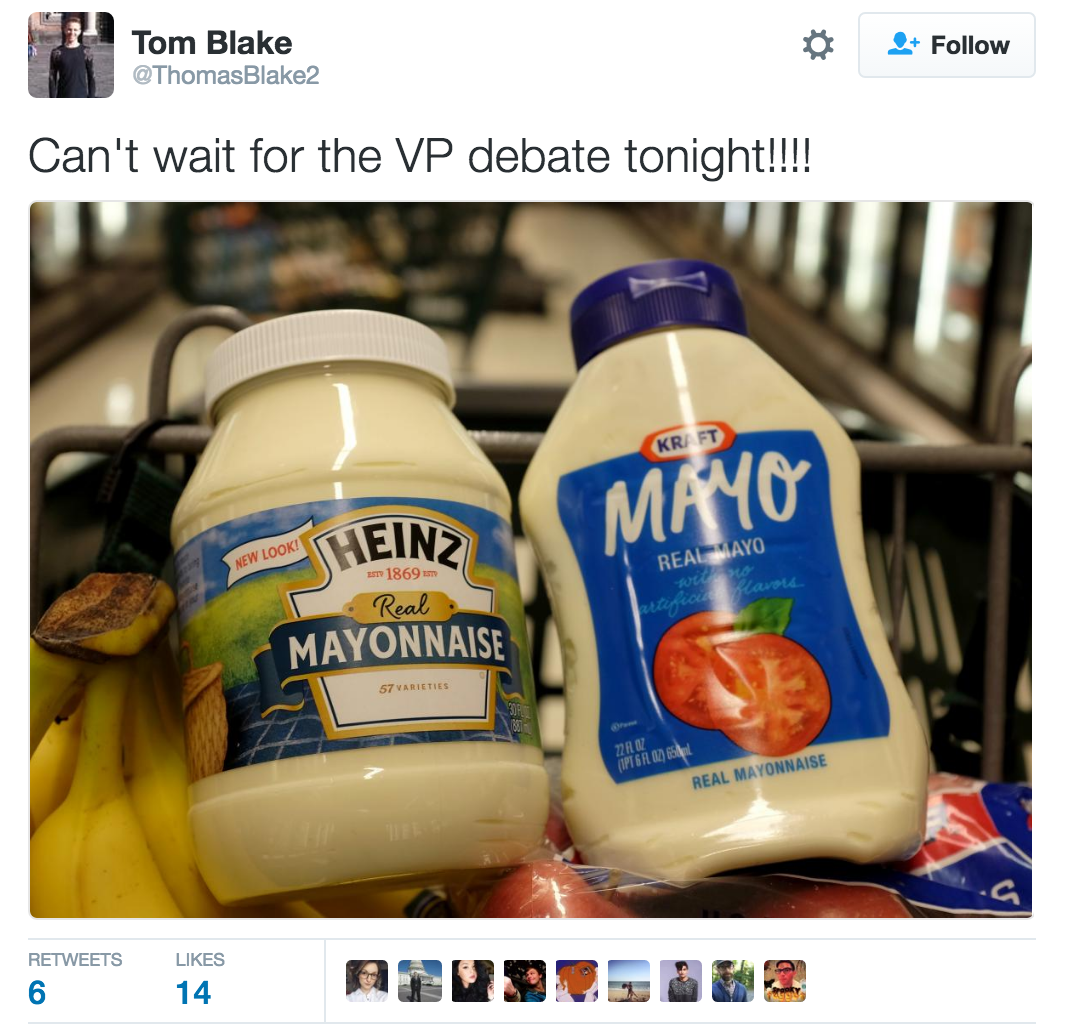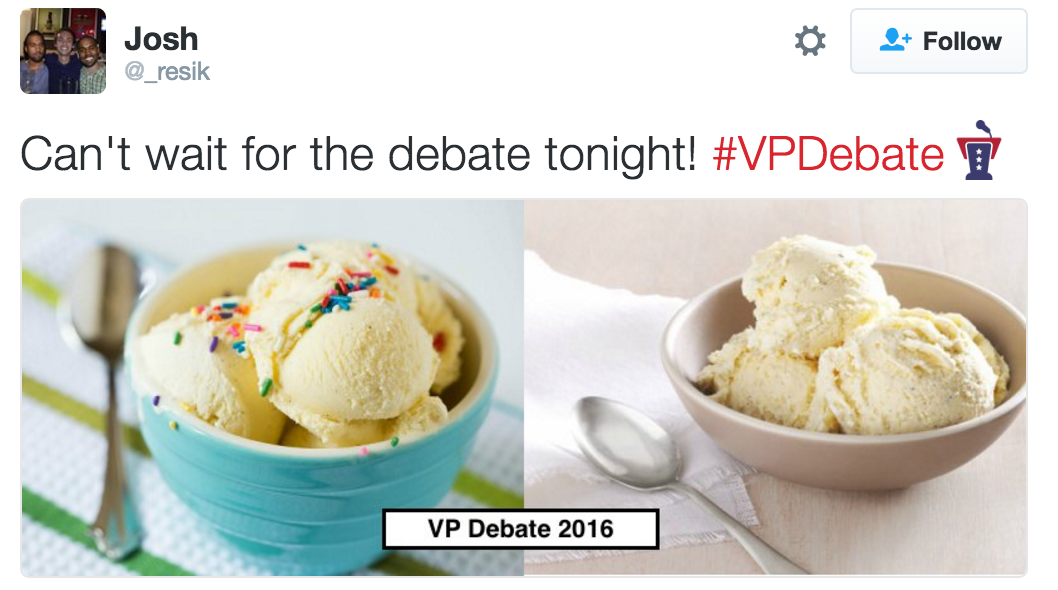 The path to the White House for, um, Mike Pence and uh, Tom Kaine — Tom? Ted... Tim! TIM! — sorry, Tim Kaine has fixated a nation.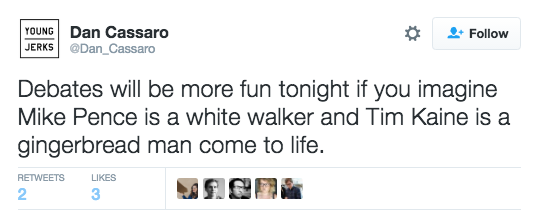 They've become household names.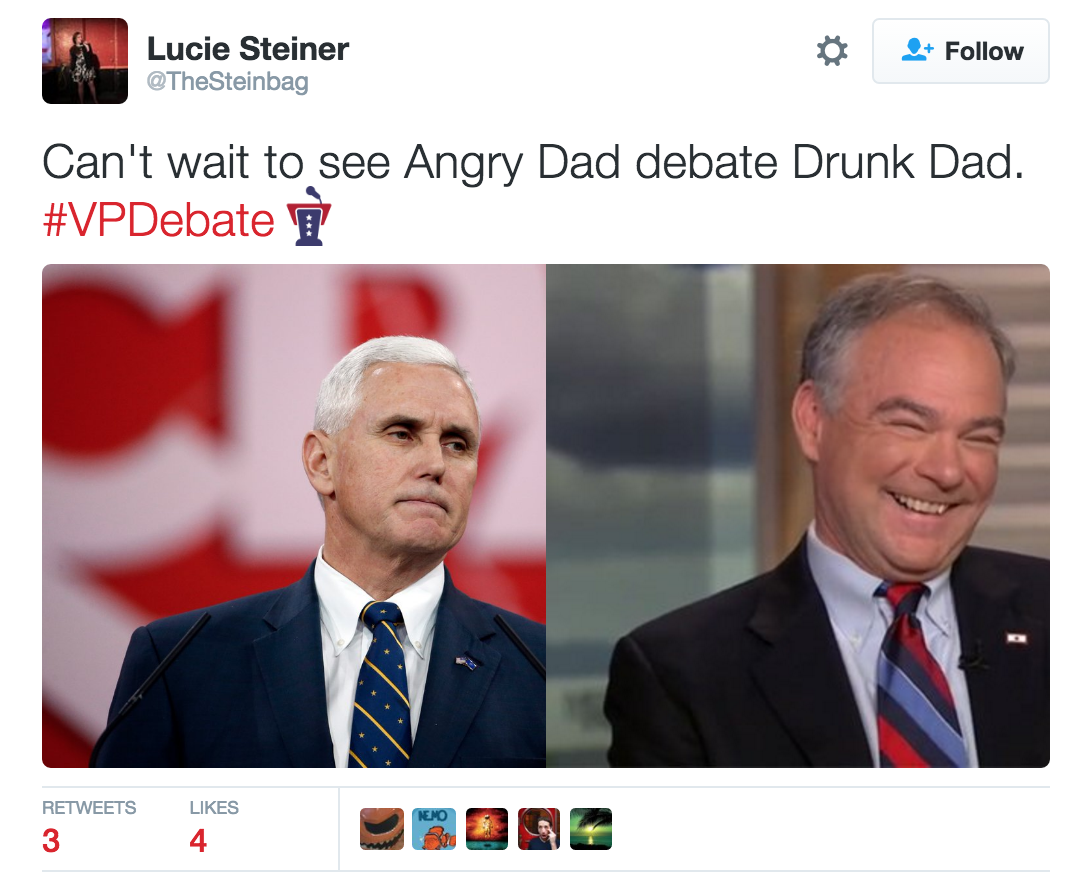 "How will they fare?" is the question scrawled across headlines and people's minds today.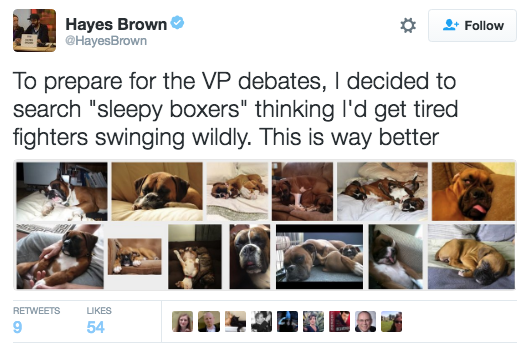 Predictions from political analysts are already rolling in.


So excited!!!!! Right, guys? Right?

Oh, wait. We may just have a reason to watch.