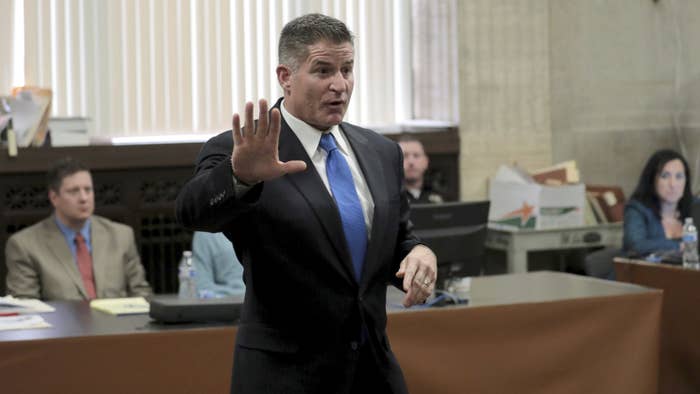 Defense attorneys for the white Chicago police officer who shot Laquan McDonald 16 times in 2014 argued Thursday the 17-year-old black teen was to blame for his own death.
"At any point throughout that 20-some-minute rampage had Laquan McDonald dropped that knife, he'd be here today," lead defense attorney Dan Herbert told jurors in closing arguments.
Prosecutors argued Jason Van Dyke used deadly force and was predetermined to shoot and kill McDonald on Oct. 20, 2014.
Police dashcam footage showed Van Dyke shooting McDonald even after he had slumped to the road.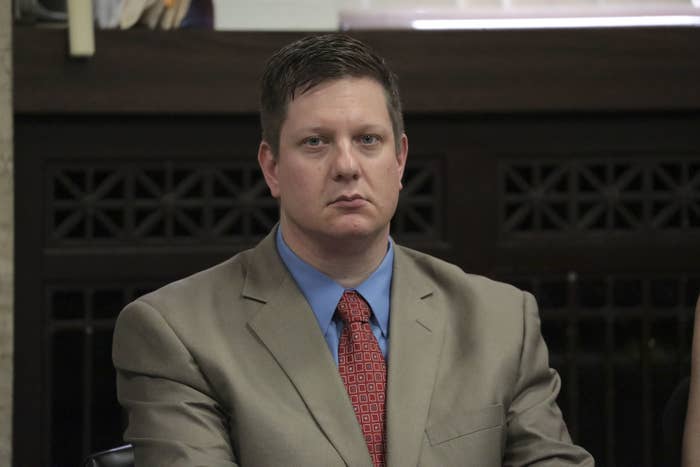 In Herbert's closing argument, the defense attorney repeatedly attempted to persuade jurors that the police officer had no malice or motive to kill the teen that evening, and that he should thereby not be convicted of first-degree murder.
Instead, Herbert said, "it's a tragedy that could have been prevented with one simple step."
The defense attorney exemplified this point by dropping a knife in the courtroom.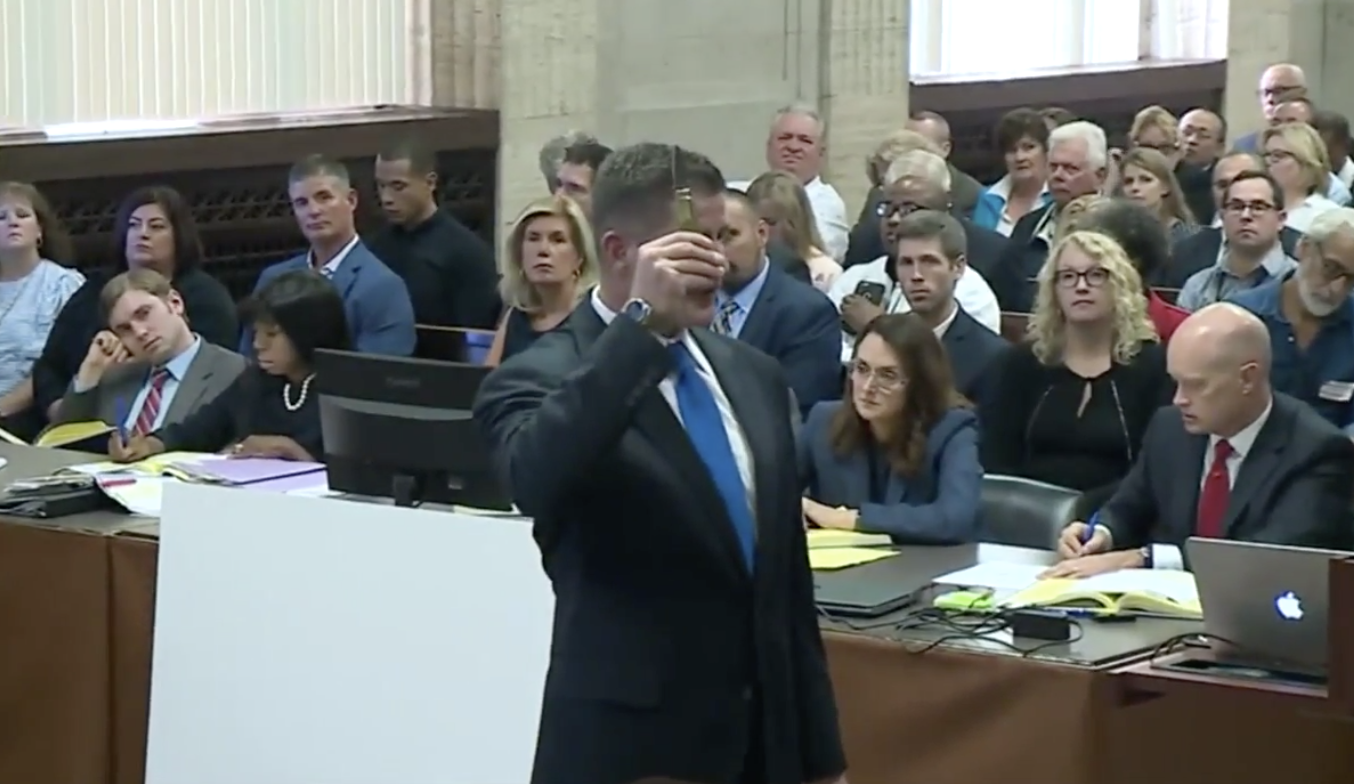 "If [McDonald] dropped the weapon, he would have been under arrest," Herbert said.
He asked jurors to use their "common sense" to determine if Van Dyke's actions warranted him being branded as a murderer. He said his client was in "reasonable fear for his life."
He then went on to say that McDonald was the one responsible for what happened to himself because he had not dropped his knife when Van Dyke and other CPD officers arrived on the scene. Van Dyke had no choice but to be "brought into" the incident, Herbert said.
"Laquan was the author, choreographer of this story. Jason Van Dyke had to be brought into it," Herbert said.
He then asked jurors to "follow your heart ... follow your soul ... follow your mind ... you owe it to Jason Van Dyke; he chose you."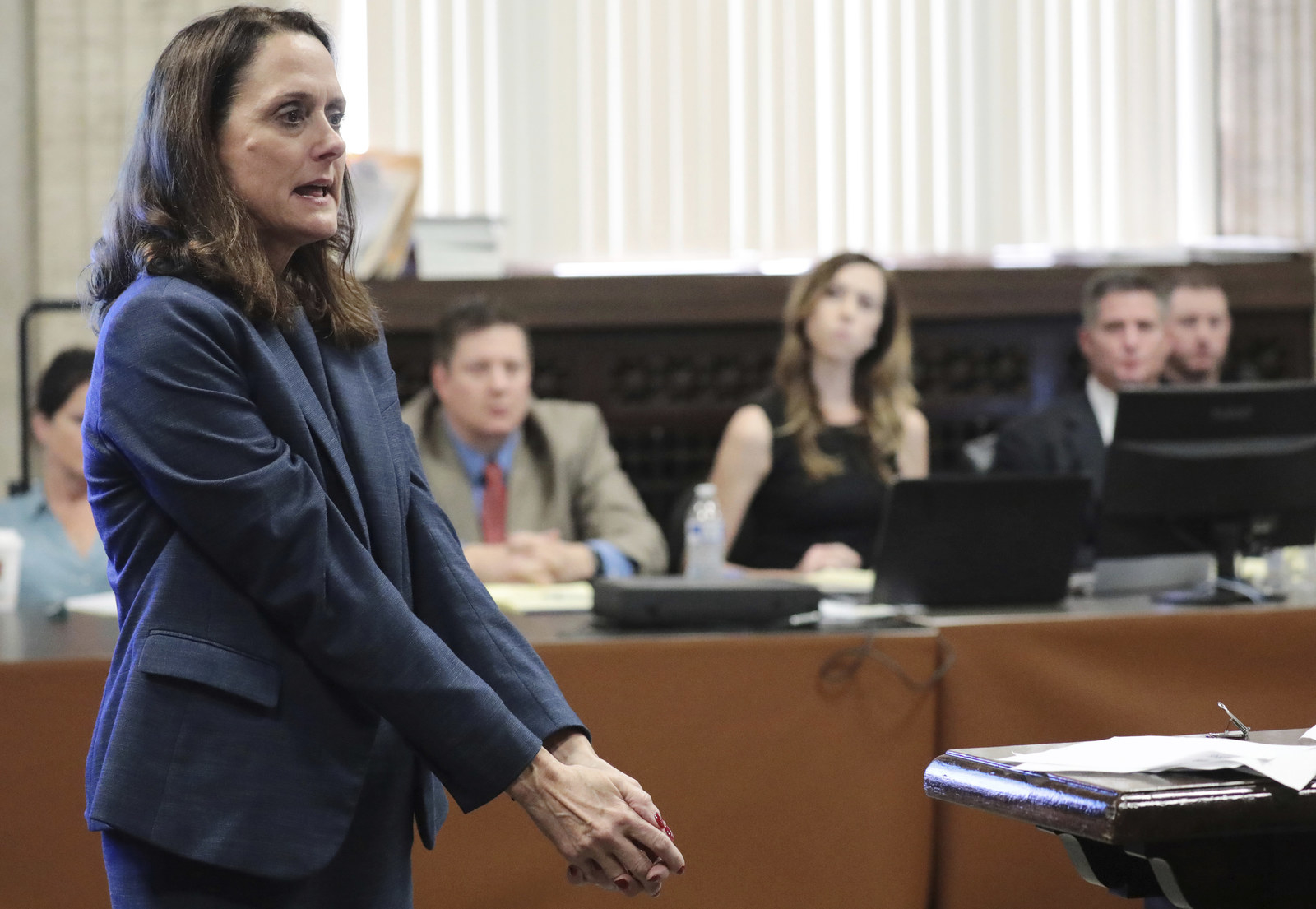 Prosecutor Jody Gleason said in her closing argument that defense attorneys had exaggerated the threat posed by the black teen.
In direct contrast to the points made by Herbert, Gleason argued that "it wasn't the knife in Laquan's hand that made [Van Dyke] kill him that night."
"It was the indifference to Laquan's life," she said.
Gleason said Van Dyke had made a decision to shoot McDonald even before physically confronting the teen, and added that "he shot too early, he shot too often, and he shot for way too long. He fired 16 shots into Laquan McDonald's body."
Gleason said that the dashcam video showed McDonald was "veering away" from the officer. She added that there was no reason for the officer to continue firing after the teen was on the ground.
"Does it appear to you that Laquan McDonald was ever getting up after hitting the ground?" she asked.
"No one is above the law," she added, urging the jurors to convict Van Dyke.
Later on Thursday, members of the jury began their deliberations and were told they could also consider a second-degree murder charge if they were unable to come to a verdict on a first-degree charge.