This is Hanna Angelica Rosales De Castro ("It's quite long, I know," she joked to BuzzFeed News). She's now 17 years old and living in Pearland, Texas.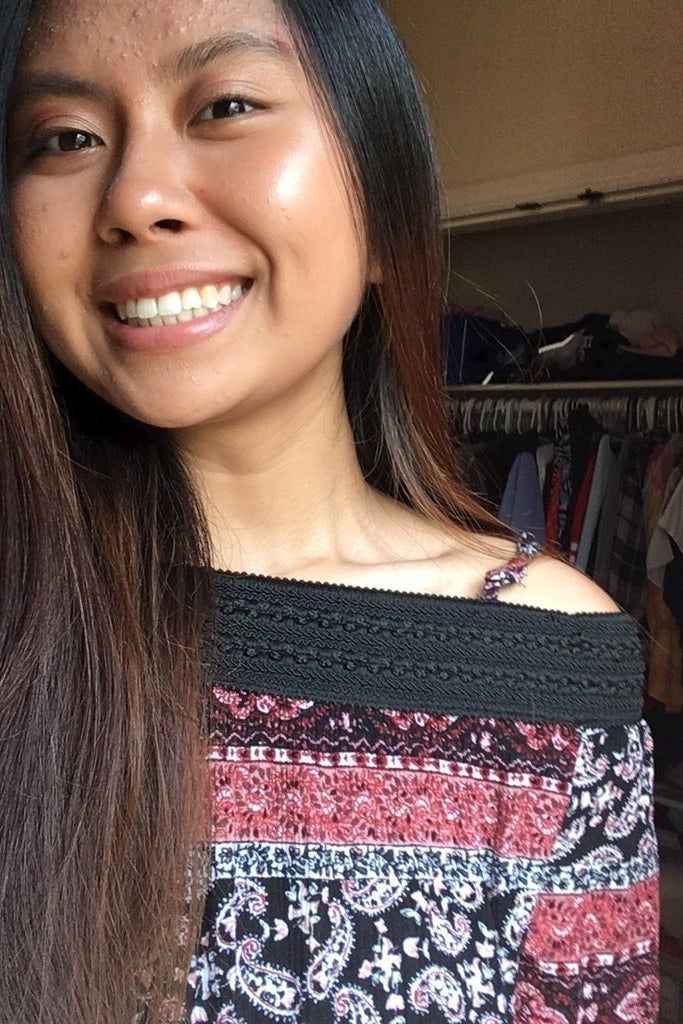 When she was 8, De Castro and her cousin Jennifer were enrolled in a dance class where instructors told parents the girls needed to be dressed uniformly for a class photo. Her mom was also told to style their hair "half up, half down." She said she and her mom only recently realized this is what that description meant.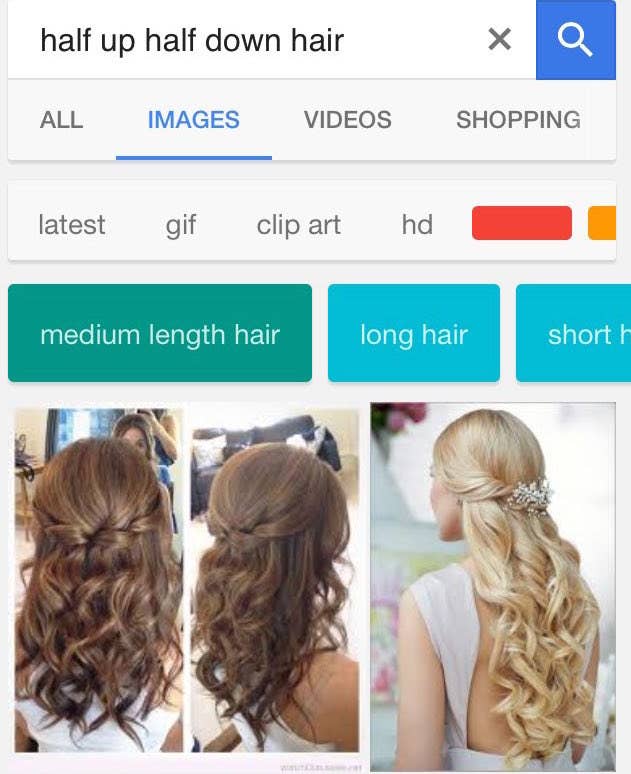 But in 2000, this is how her mom interpreted it. Half up, half down.
"Both of our moms didn't know what that meant and so it resulted in [this]," De Castro explained, showing the throwback photos of her and Jennifer.
"I myself didn't know what a half up, half down hairstyle was back then, so I was unaware of the mistake and went along with it," she added.
"I didn't realize what happened until years later when I looked back at my group dance photos and noticed my cousin and I had a different hairstyle," De Castro said when she found the photos earlier this week.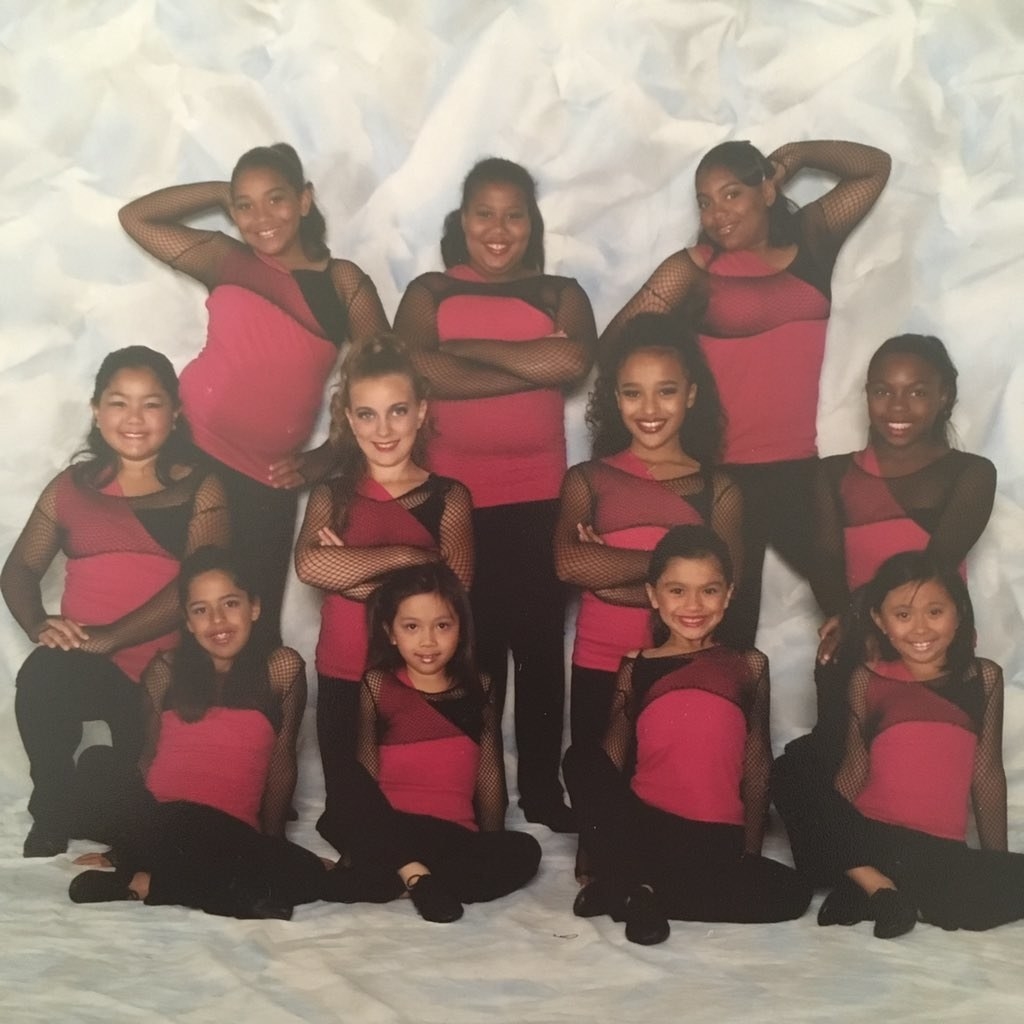 After De Castro shared the photo on Twitter — where it's been retweeted nearly 60,000 times — she realized her mom may not have made a mistake... she may have been onto something.
People can't stop laughing at the creative and endearing interpretation of the hairstyle.
But it seems De Castro's mom wasn't the only one on that early wave — accidentally or not.
"Knowing other moms out there did the same thing made my mom and I less embarrassed," De Castro said, laughing.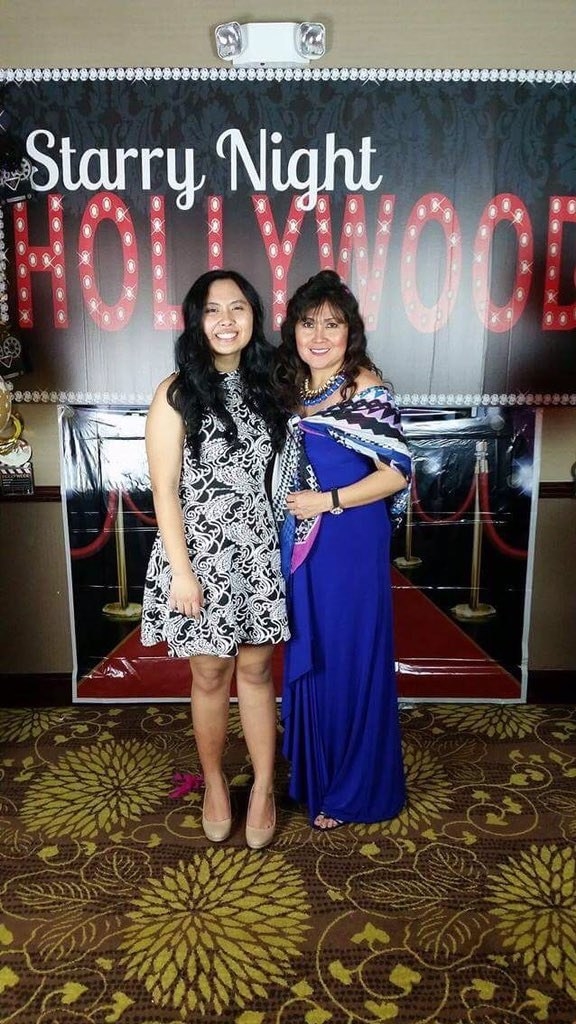 Some are even joking that this may be most adorable and shared experience of having non-American or non-white parents.
*BONUS, and only slightly unrelated: As De Castro's photos went viral, a preschool crush of hers identified himself in the comments.*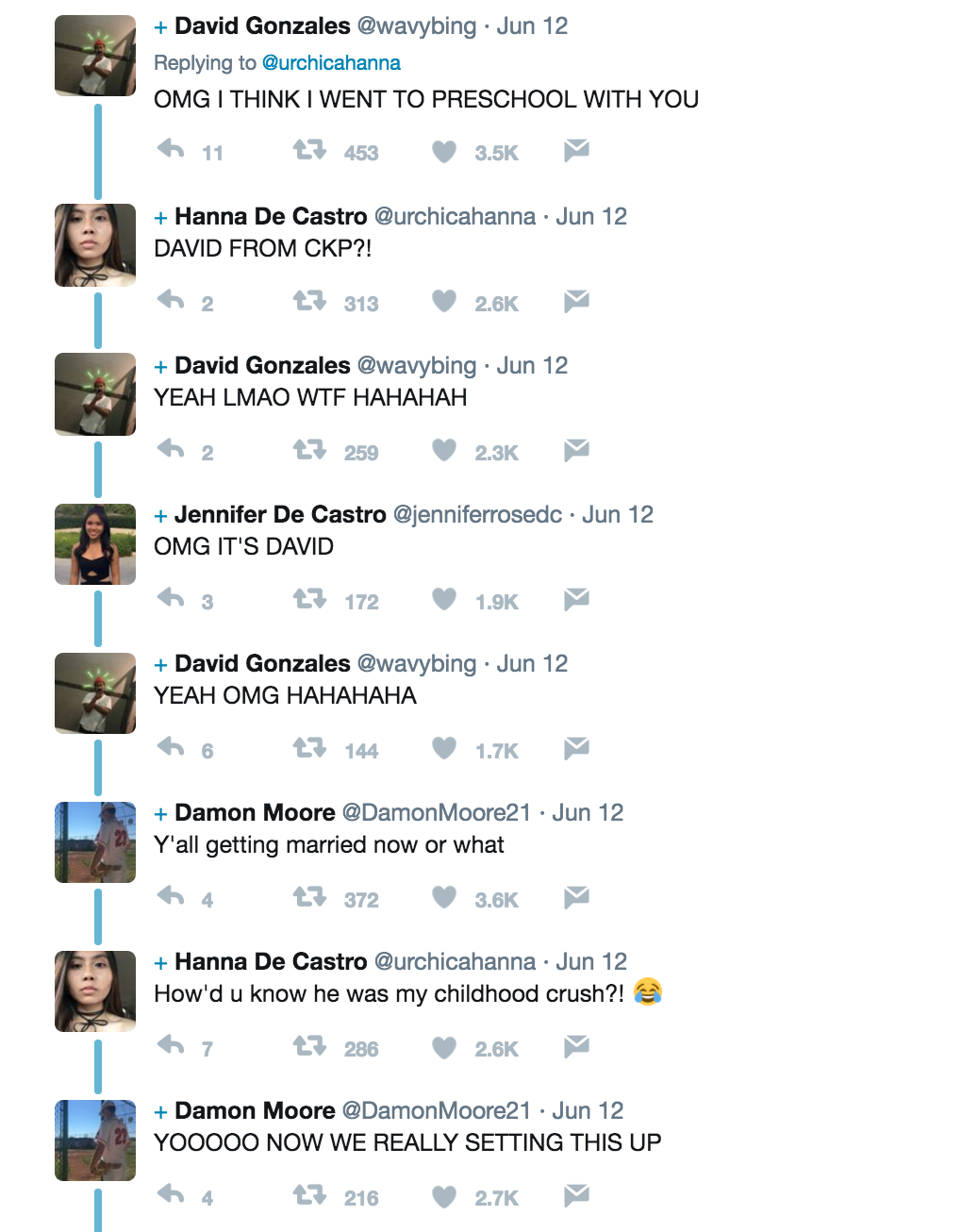 And he shared even more throwback photos of them.
People have now shifted their focus, and are hoping they will get together. De Castro told BuzzFeed News that while, yes, they have been messaging each other to "catch up on life," there are no wedding bells. Yet. They first plan on finding time to meet up again IRL.