This is 21-year-old Devon Brownlow from San Antonio. Earlier in the week, Brownlow went to his local Walmart to pick up a few things — and he may have been a little (a lot) high while he was there, he admits.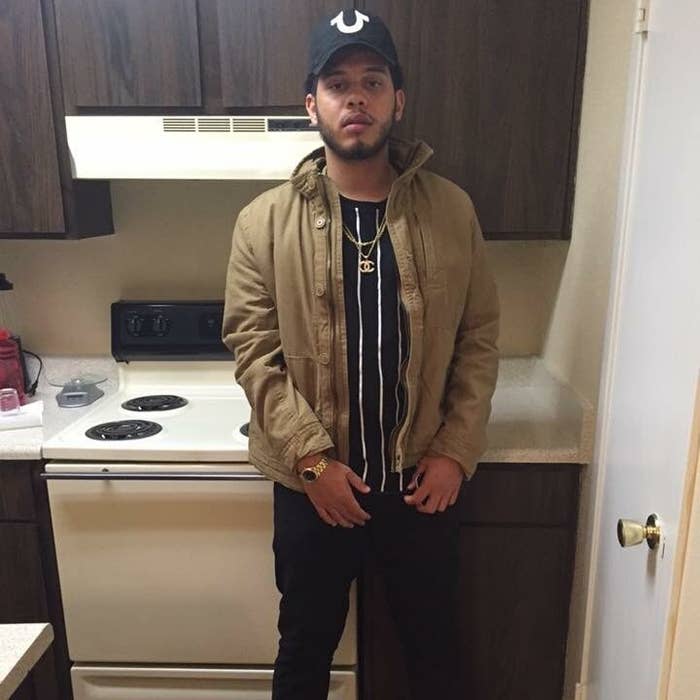 Brownlow walked into a stall, and still had not realized he was in the women's bathroom, until he heard a woman's voice. "I looked through the crack [of the stall door] and saw it was filled with women," he recollected, laughing.
He said he definitely did not want to leave the bathroom with other women in the room for fear he'd be seen as a "creep" and that he was there intentionally.
"I didn't want to leave because it was a lot of people, and I'm a 6-foot guy with a beard," he said.
Brownlow said he silently waited in the stall for about 10 minutes. Someone had apparently even knocked on the door to check if there was someone in there, but he remained as quiet as he could be.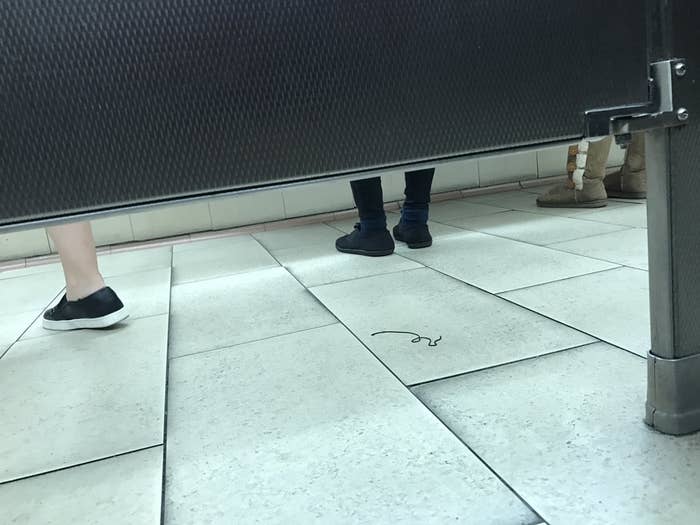 But there was unending foot traffic. Brownlow found the situation so unfortunately hilarious, he snapped a photo from his stall and shared it on Twitter. He then speculated that women might have heard his phone camera go off, and got paranoid that women would think he was creepily taking pictures of them.
But at the time, people online who saw his tweet (and cry for help) were trying to offer suggestions on how to get out of there.
Other people were invested in other...matters.
Brownlow said his friends were cracking up over his misfortune and tried to mess with him while he was still in the stall. "My friends started trying to FaceTime me," he said.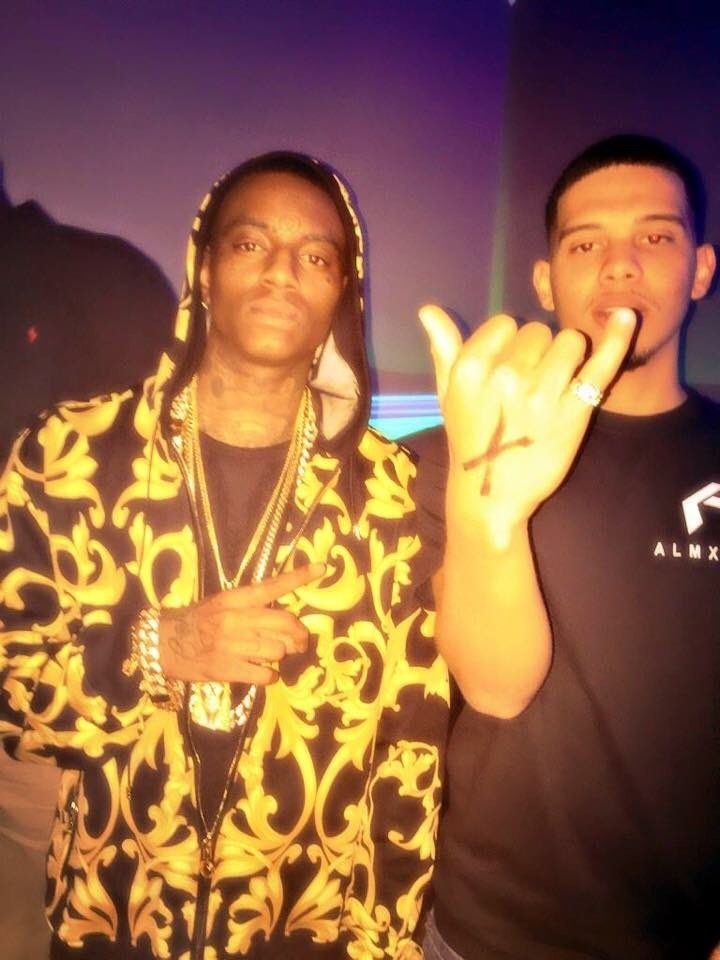 Meanwhile, people online started imagining how this would play out. Someone joked that he would have to accept his new life and home in the stall.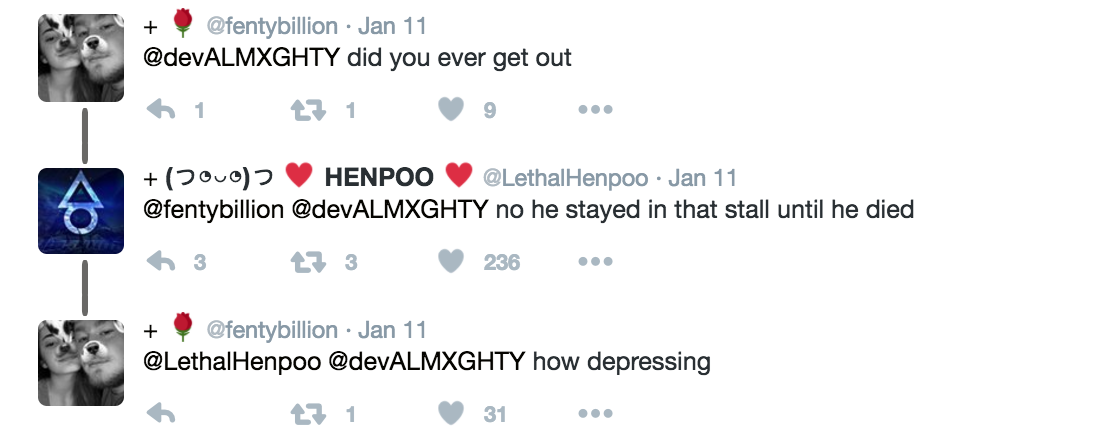 For those of you wondering if Brownlow ever made it out, the answer is no — women never stopped going in and out, and he is still there today. Just kidding. He told BuzzFeed News eventually there was only one woman in the bathroom, so he dashed out of there "without making any eye contact."
"I went to the men's restroom to wash my hands and left [Walmart] without my groceries," he said.