2016 may not be so SOL after all. Ted Sarandos, the chief content officer for Netflix, just told CNBC the company is working on an offline feature so that TV shows and movies could be played without Wi-Fi.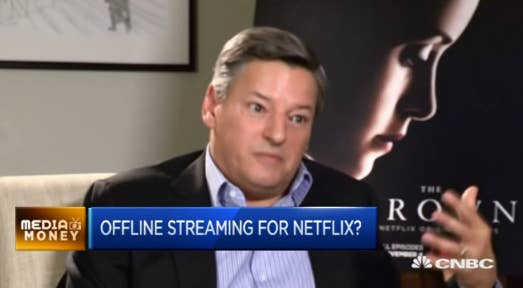 Sarandos said that even though internet access has become "more and more ubiquitous," there are different internet speeds and Wi-Fi access in the world. This means some people rely on downloading content, as opposed to streaming.
"I think as we get into more and more (of the) undeveloped world and developing countries that we want to find alternatives for people to use Netflix easily," he said.
Sarandos added that the company is "looking at it now, so we'll see when."
Americans likely wouldn't be the first to get the feature, since it would be mainly aimed at other markets.
This is exciting news for users, because — as Netflix probably knows by now — people have been crying for this for forever.
@_Kenny_Boodhoo IT'S GONNA BE SO CLUTCH.
THANK YOU.