President Trump held a listening session on Wednesday to honor Black History Month. He gave shoutouts to notable black leaders like Martin Luther King Jr., Frederick Douglass, Harriet Tubman, and Rosa Parks.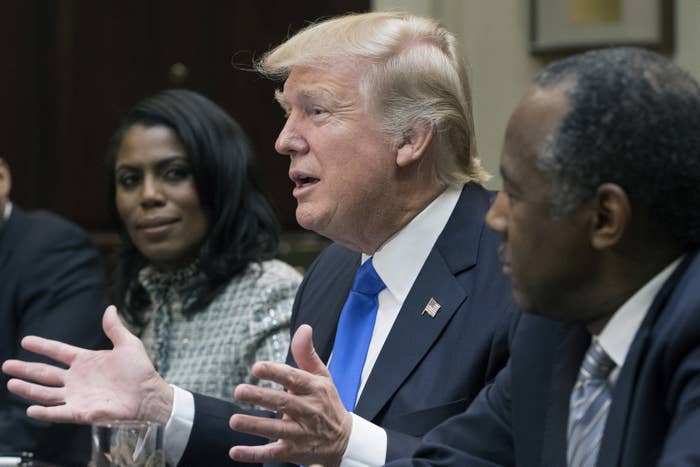 But it was his remarks about abolitionist Frederick Douglass that gave people pause. "Douglass is an example of somebody who's done an amazing job that is being recognized more and more," Trump said.
Trump's comments made people question if the president knows who the influential African-American figure even was.
"You could show Trump a photo of Tyga, tell him it's Frederick Douglass and he wouldn't flinch," joked one person.
The remark about Douglass being recognized "more and more" had people wondering if Trump thinks he's still alive.
People then started to hilariously imagine who the POTUS imagines Douglass to be — "the first black mailman or something."
Actor Jeffrey Wright imagined how Trump would introduce Douglass if he were Rudy Giuliani.
Needless to say, a lot of folks are concerned, and would like to get official confirmation that their president knows who Frederick Douglass is.